Office Lockers for Hybrid Work Model
Redesigning and adjusting how space is used within the office is going to be a critical component of returning to work post-pandemic.
As businesses start to welcome their employees back into the office, they are designing new spaces that will accommodate all of the new post-pandemic protocols. These spaces need to demonstrate safety and cleanliness to help their employees feel comfortable returning to work while providing them the flexibility and collaboration that is needed. It is possible that flexible working will be widely adopted and offer a more creative workflow, so all the more reason to create an environment that enables that.
---
How to Create a Division of Space
Be creative with how to divide space throughout the office. Think about your open office spaces as different neighborhoods. By using non-permanent wall partitions, you can create a functional division of space while still offering the feeling of an open office and future flexibility to modify the floorplan and employee experience.
LEARN MORE ABOUT OTHER PEOPLE-FIRST STRATEGIES
These multi-functional wall partitions can house smart lockers for employees to use on-the-fly, whiteboard walls, media displays for virtual and in-person collaboration and much more.
It's recommended that flexible working will be something that businesses widely adopt where possible and the new focus for coming into the office will be for collaborative work. Think about adapting the floor plan by rearranging desking and seating configurations. Create reconfigurable and non-permanent spaces for employees to safely work and collaborate.
---
One leading architectural firm suggests that creating spaces that are similar to neighborhoods for people that always work together will help establish trust. This shared space will help ignite creativity and spur innovation. Additionally, in the event that there was a positive case of COVID-19 it may help mitigate the need to shut down the entire office.
Office Lockers in the Hybrid Workplace
Other considerations of these spaces include creating wall partitions that are low-touch or no-touch, like touch-less lockers and the option to use smart materials. There are endless configurations using our smart office lockers that could be used to create multi-functional neighborhoods. office lockers can give your employees a place to call their own which will make them feel more comfortable and at ease. If designed with touchless in mind, these lockers can be a clean and safe space for your employees to store their belongings.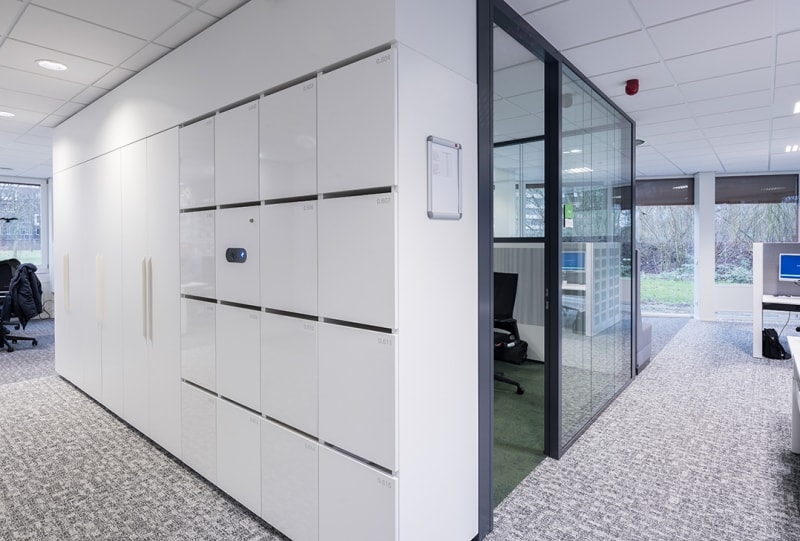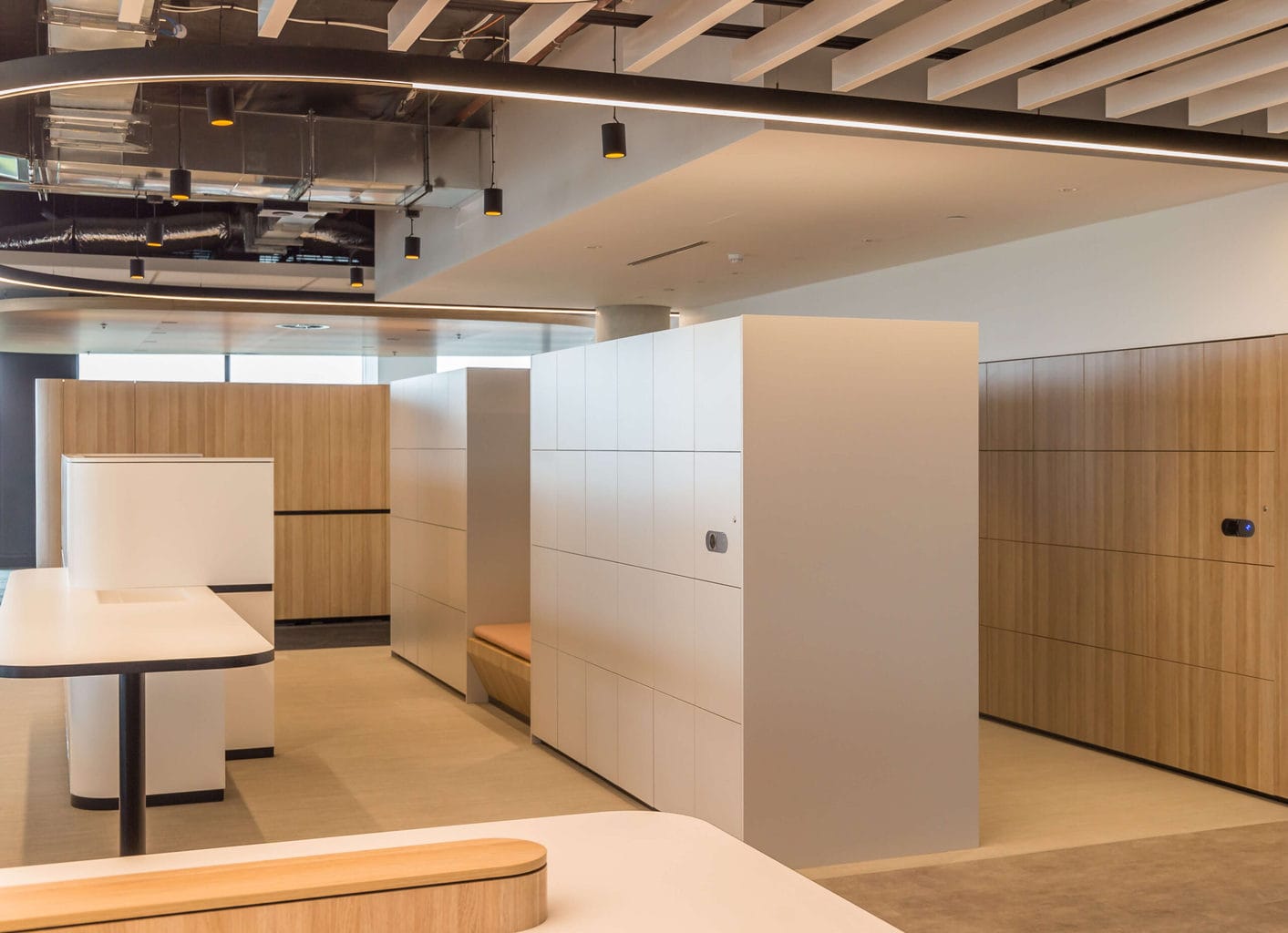 The lockers can be built into the wall or used as extra storage in an island configuration. Create a division of space in the middle of your office that can serve as a collaboration hub as well as a more centralized storage location. With our wide variety of office locker sizes, laminates and locks, you can discover your own custom solution that fits your needs.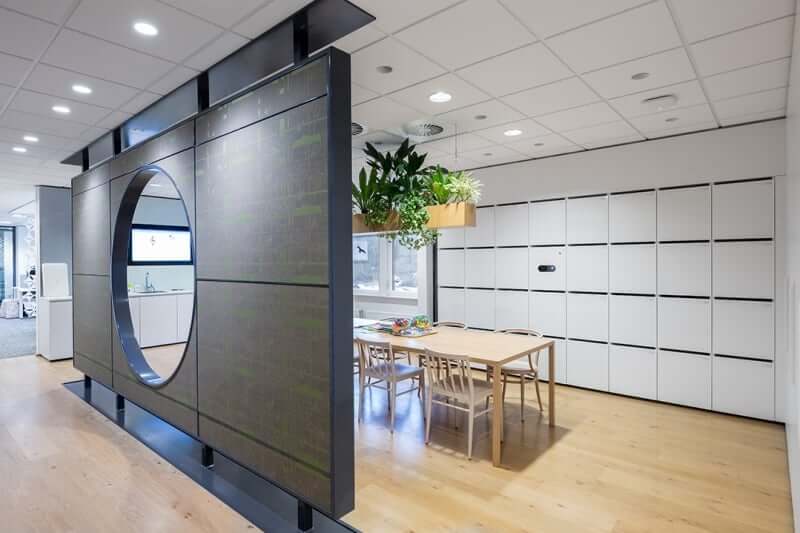 Neighborhood Space Division Ideas:
Storage for personal belongings.
---
Wall space for brainstorming and collaboration with whiteboards.
---
Bring the outdoors into your office by incorporating plants into your space.
---
Have a centralized location for additional storage as well as a hub for collaborating.
---
Have a smart storage application or project in mind for a workspace?
Contact us for a complimentary conversation and assessment