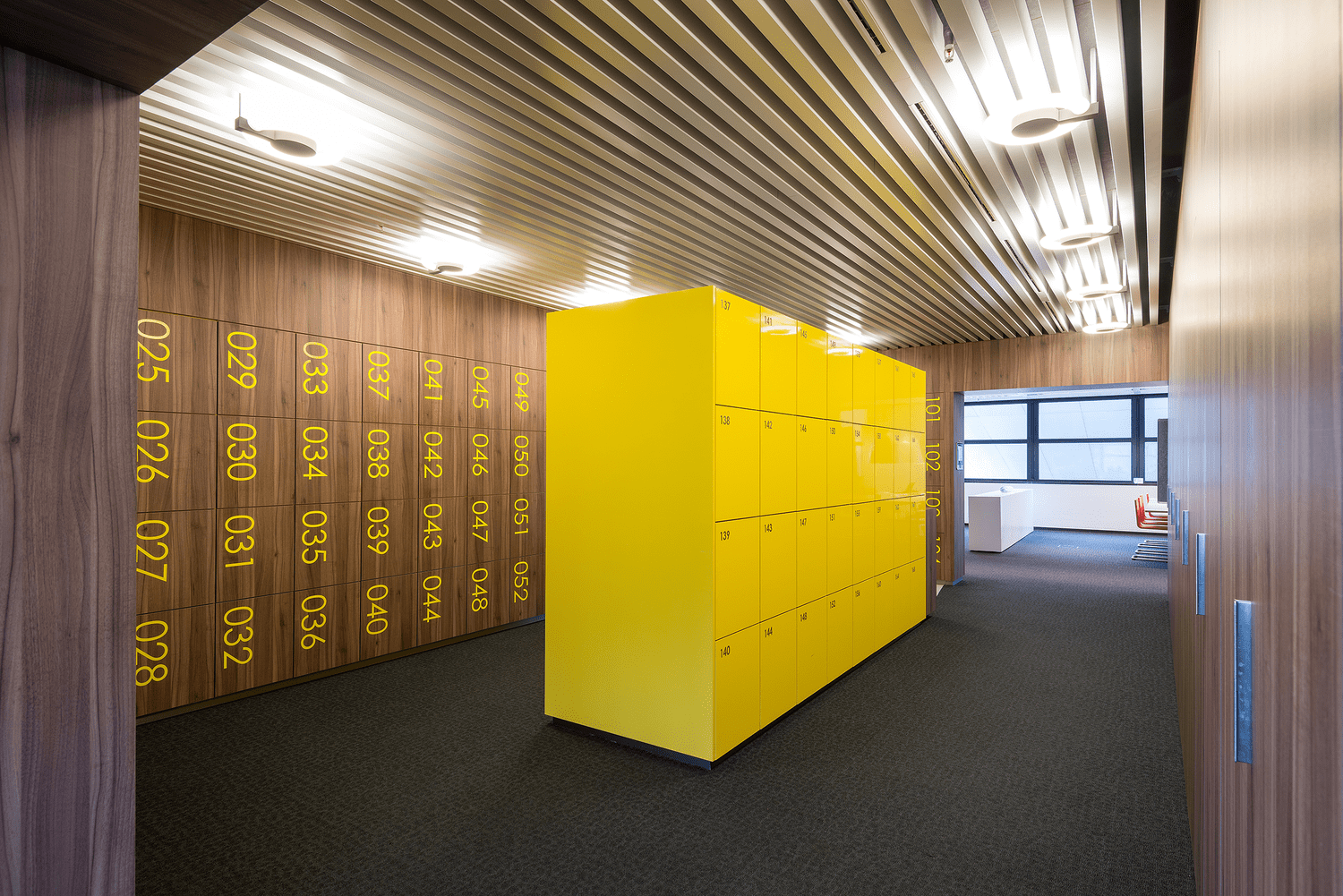 Spaces are getting smarter —
and storage needs to follow suit.
Buildings and offices. They used to be spaces people needed to adapt to — now, the environments are adapted to people.
Smart buildings use tech, yes — but it's
about more than that.
It's about bringing all the systems and services in that building together to create an efficient, attractive, and people-centric workplace.

At the center of it all is storage — another way to deliver a tailored experience and address the very real human challenges of productivity, innovation, and comfort.
How do we make this possible?
introduction to smart storage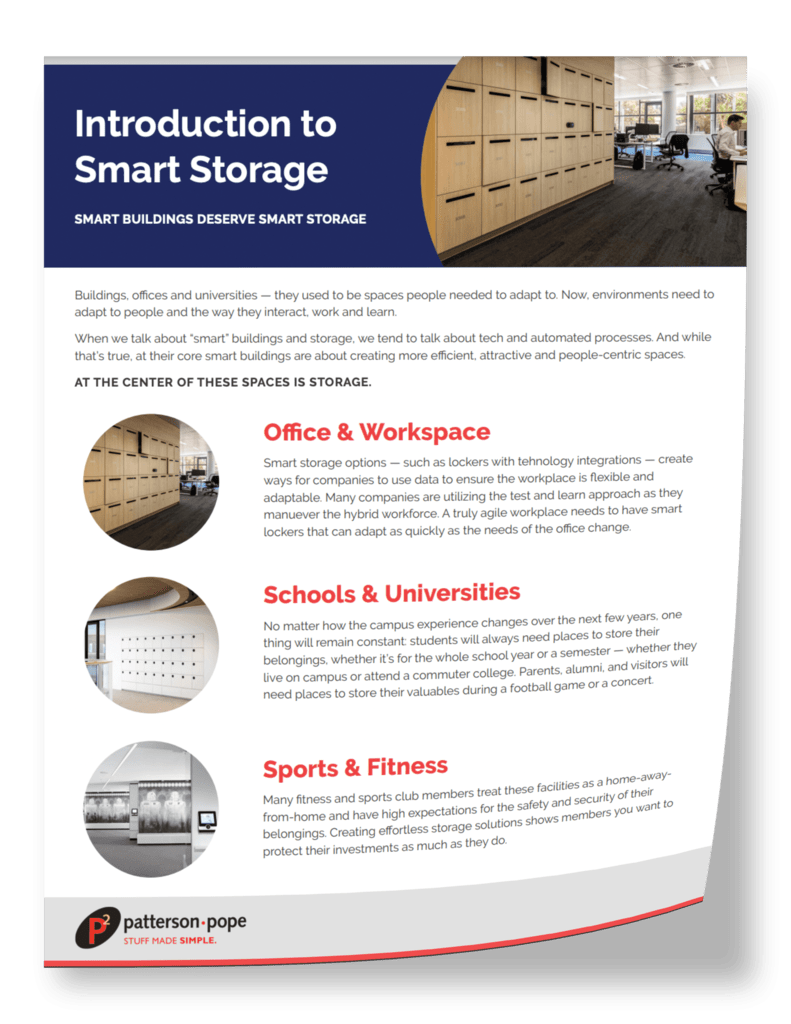 Connecting Smart Spaces with Smart Storage
Smarter spaces are creating seamless connections of human productivity, innovation and comfort. Check out this short video to see how.

Patterson Pope's Approach
---
in evolving spaces and storage needs
---
The definition of "smart" is relative to a building's purpose — and the needs of the people who utilize it. Whether it's an office, a space for learning, or a residential building, we'll bring our knowledge of current and future storage trends to the table.
---
Support, Installation, Project Management
---
Creating a solution that's right for you is one thing — bringing the project to life is another. With over 50 years of solving space and storage challenges, we've mastered the dance and can flex and adjust when needed — making sure every project's successful.
---
---
We draw on past projects for learnings and ideas — but we treat every project as a unique one. The knowledge and experience of our project managers and designers combine with your needs to create a tailored solution to fit your present — and future.
---
Smart Storage At-a-Glance
Custom Designs
Take a look at some of our recent smart locker projects
Applications
Explore smart locker and storage use cases
Smart Locker Storage for the Hybrid Workplace
Learn how to create a sticky office with our Smart Storage Capabilities Brochure
It's really not about smart storage or smart lockers, it's about companies communicating effectively with their employees.
Schedule a virtual presentation with us to learn more about Smart Storage
Interested in learning more about our Smart Locker Storage options?