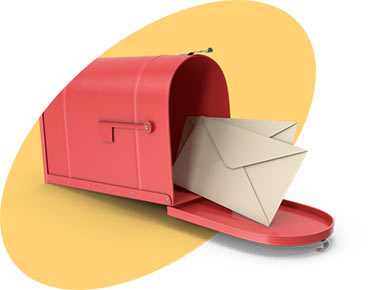 Corporate Library Storage
Check Out the Options for Office Library Storage
No, you don't need a library card to check out the many options available for office library storage. Although business is growing increasingly digital, there is still a need in many corporate settings for a library with books, files, reference materials, media, evidence or other stuff that needs stored.
Competitive advantage comes from knowing where your stuff is and being able to access it easily. That's where universally slotted case-type shelving systems come in handy. These configurable systems enable businesses of all types to store whatever they require now. Plus, these systems are easily reconfigured to ensure the storage system grows with your changing needs.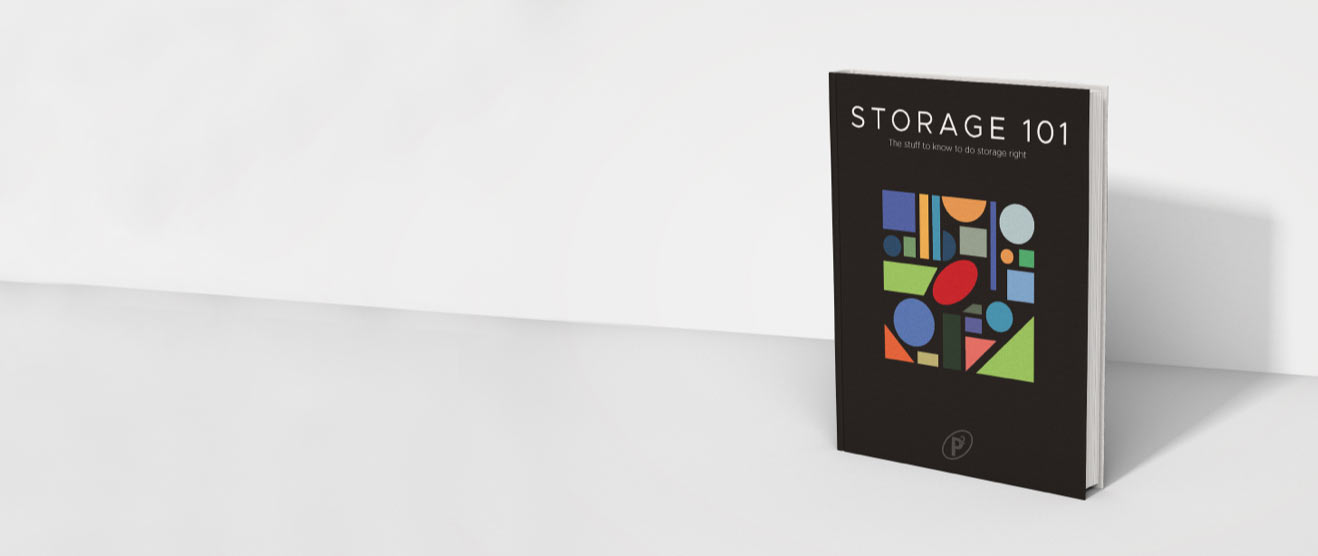 Storage 101 – Get what you need to know to do storage right.
With Storage 101, we take the guesswork out of all the things you need to consider when planning a storage project. From different products and processes to technology influenced solutions, this may be the most definitive summary of its kind available.
---
---
---
With a wide variety of accessories and options available, our storage experts can consult on a corporate library storage solution for your particular application. We're well versed in books and binder storage, compact storage for office library storage, high-density law library storage and shelving for research libraries.
Whether you want mobile shelving for office libraries or a static system with pull-out reference shelves, bin dividers and divider rods, or doors and drawers, we have a flexible adaptable option for your corporate reference library storage. The universal slotting and three different door types—single-wall, double-wall, and window—can support your goals. Plus, the range of design options (colors, finishes and end panel materials) can see these systems smoothly fit in to virtually any office environment.
---
Corporate Library Storage Options
If the priority is providing convenient access or securing sensitive documents, we have the office library storage solutions you need to enjoy highly adaptable, cost-effective space saving shelving systems.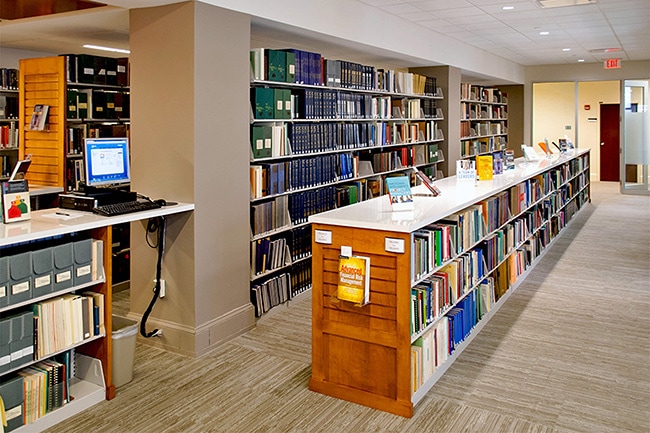 Shelving for Books and Storage in Bank Library.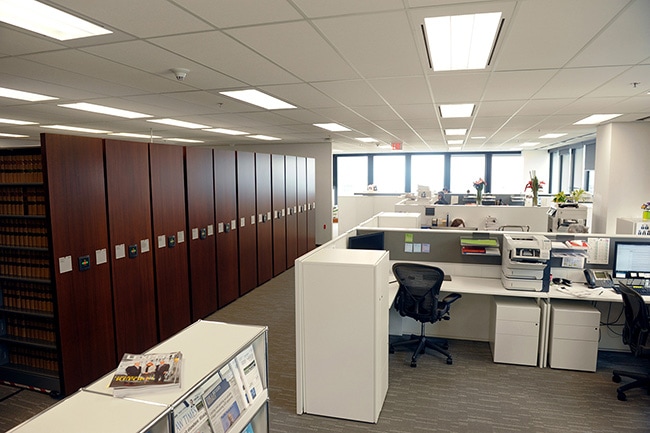 Powered Mobile Library Shelving in Legal Office.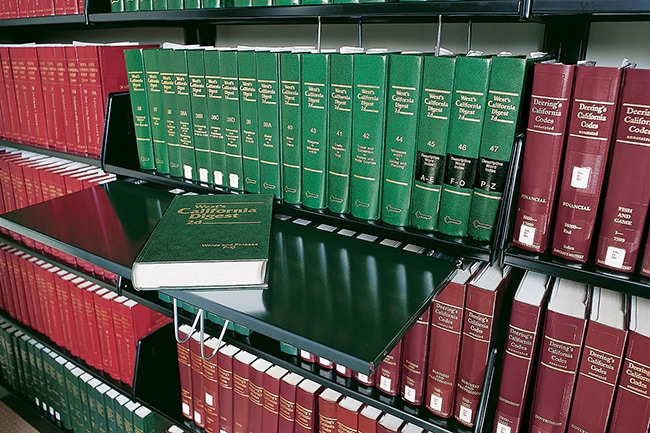 Corporate Library Shelving with Reference Shelf.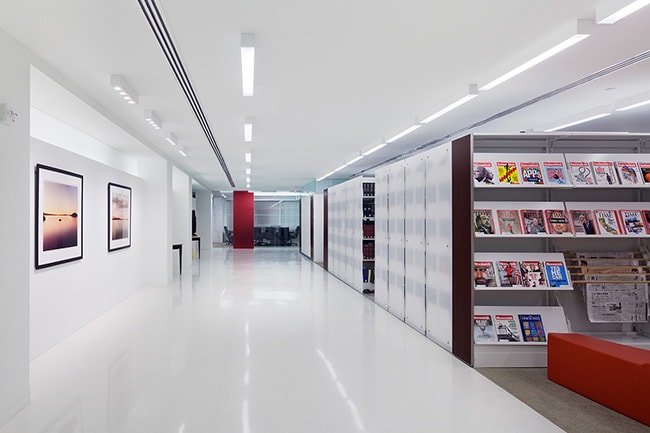 Compact Storage in Office Library.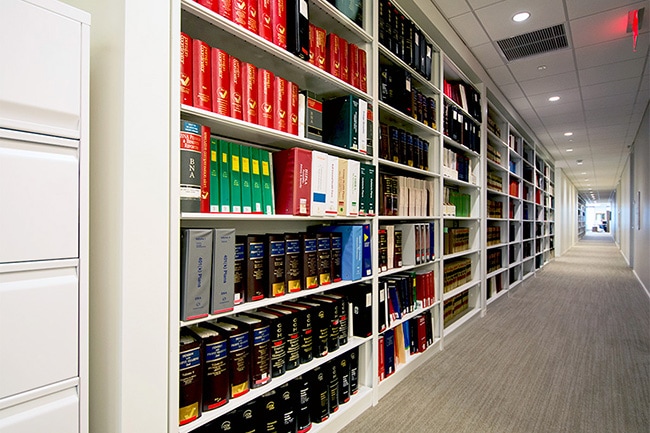 Case-Type Shelving in Corporate Library.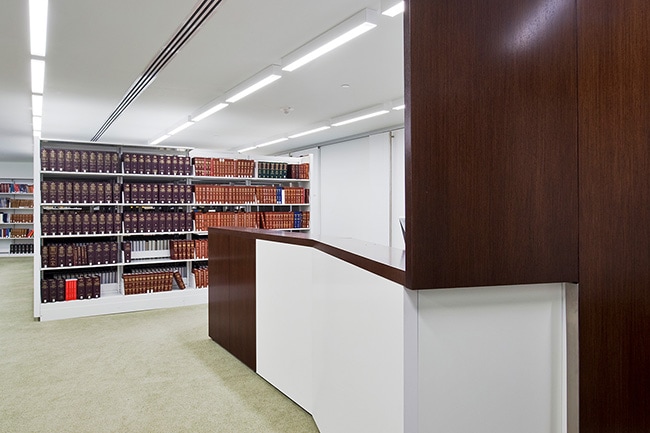 Cantilever Library Shelving in Law Firm.
---