Contactless Lockers By Design
With integrated technology, sophisticated software, and the use of smart materials, contactless lockers create a practically touchless experience.
Minimize the Touch with a Touch-less Design
The employee presents their badge / RFID card near the RFID reader. The system will detect the employee's credentials and automatically pop-open a locker door for their temporary use for the day or as a permanently assigned locker.

The employee puts their belongings in the locker and closes the door with a simple nudge of the elbow — making the entire experience practically touchless.

Typical lockers with locks mounted on the door require the employee to self-assign the locker by touching and typing in a 4-digit PIN code and/or twisting a knob. This further increases the number of touches on materials.

touch-less locker brochure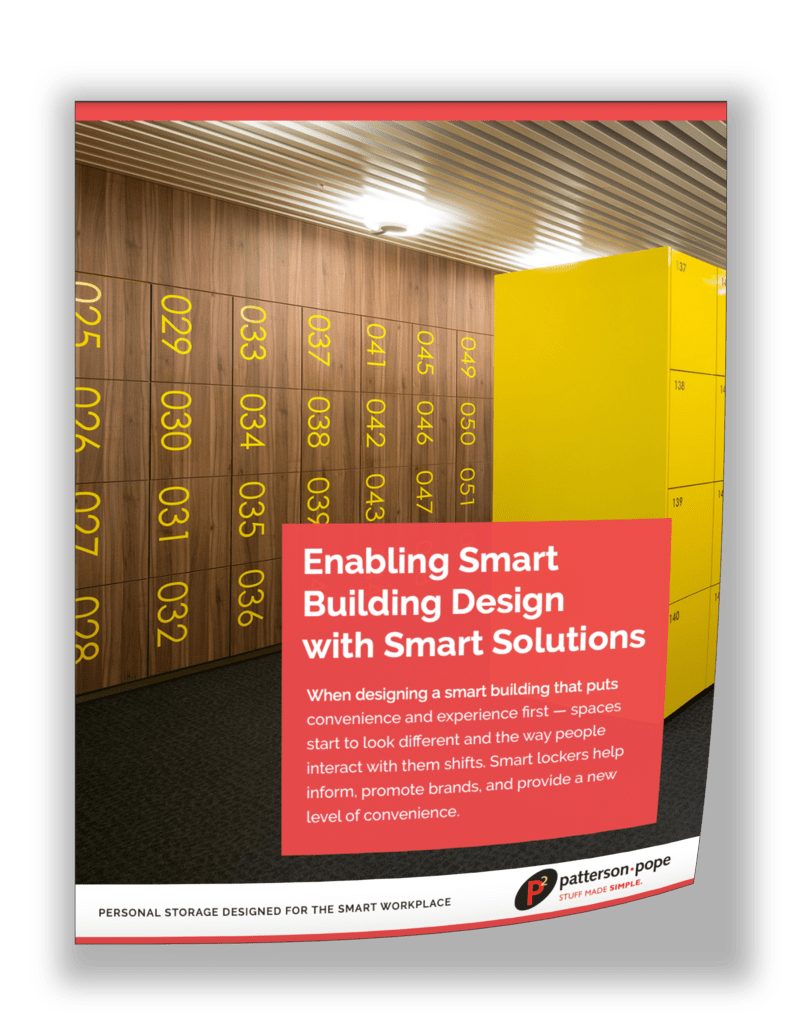 Contactless Lockers Create Clean,
Safe, and Secure Spaces
Contactless Lockers and Storage
A locker that uses touchless or contactless technology to pop open the locker door, making the experience practically touchless. Check out this short video to see more.
Manage lockers to a whole different level with touch-less locks
From usage-based cleaning schedules with full audit capabilities to full audit of usage and utilization to aid in contact tracing to opening up all the locker doors with a touch of a button. The ability to assign lockers for permanent-use and other lockers to be temporary-use within the same locker bank makes managing these lockers a breeze.
Looking for more specifics?
Learn more about all the ways to manage and report on the usage of the lockers.
Learn more about all of the different configurations and user experiences we can provide.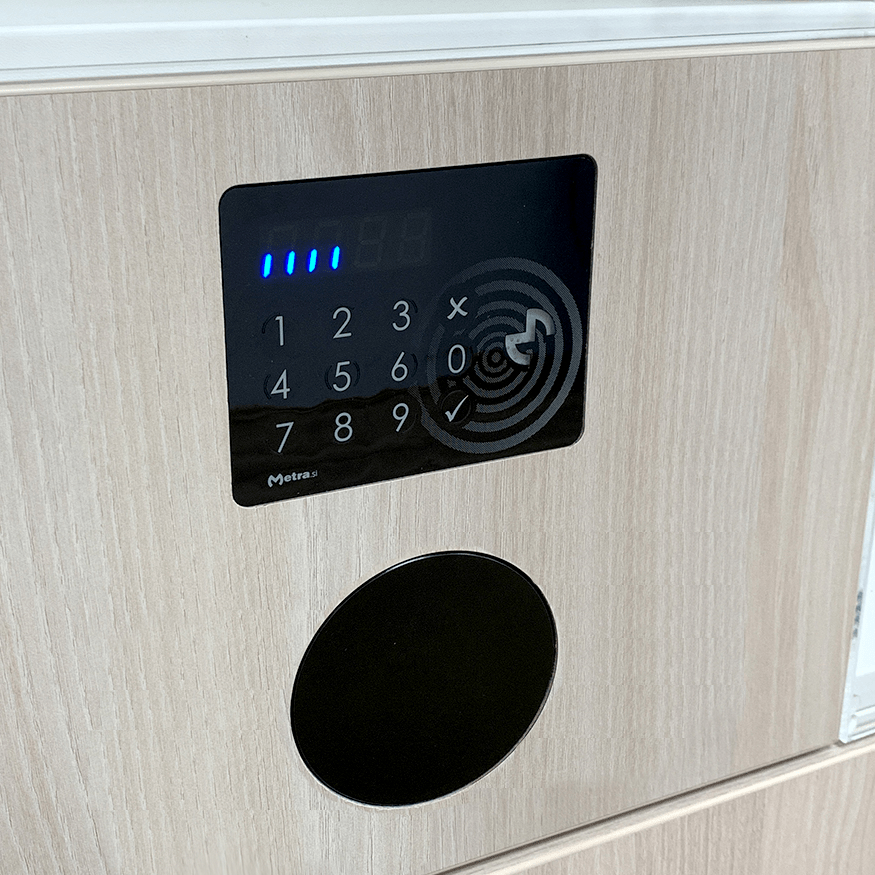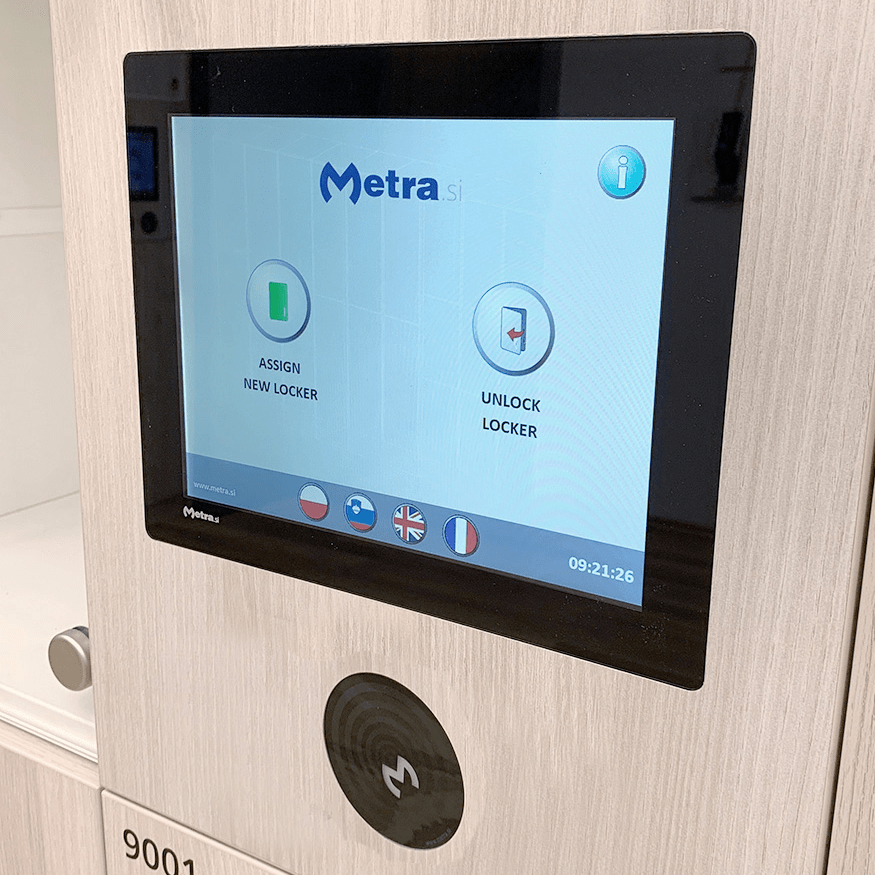 In addition to reading 99% of the RFID media in the global marketplace, Metra locks extend your HID™ identity and access security. Our smart contactless lockers, with embedded Genuine HID Technology™ simultaneously supports low and high-frequency credentials.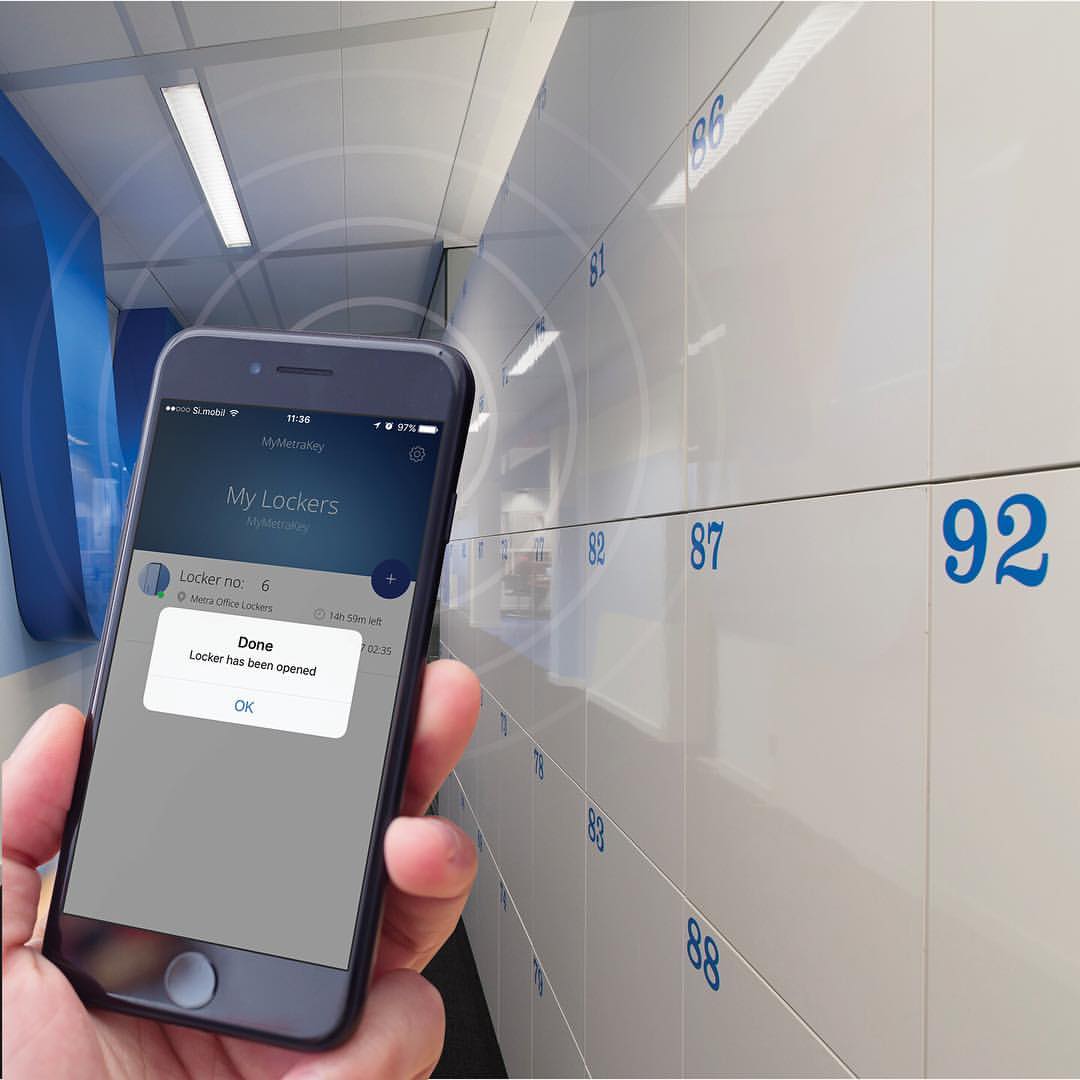 Watch this video to see how the watch opens the locker:

Contactless Lockers By Design
Download this brochure to learn more about our touch-less lockers. This brochure shares more of the technology integrations with HID™ and phone apps, networked management with reporting, audit tracking and complete control of lockers and mentions of the use of smart materials to help minimize the spread of germs.
As workspaces de-densify and businesses take either an assigned desk and locker policy or an unassigned, strict clean desk policy ­­— lockers will play a prominent role in giving your employees a place to call their own. Designing spaces that allow your employees to feel safe and feel like their belongings are cared for — can help communicate your company culture and values.
Networked locks can be mounted to any material or surface. Materials may be antimicrobial laminates or polymer, copper-infused laminates or solid surfaces, nonporous solid surface, phenolic sheet and more. The key is the face of the locker door has nothing mounted on it. There are no protrusions on the door and the lockers can be easily and thoroughly cleaned.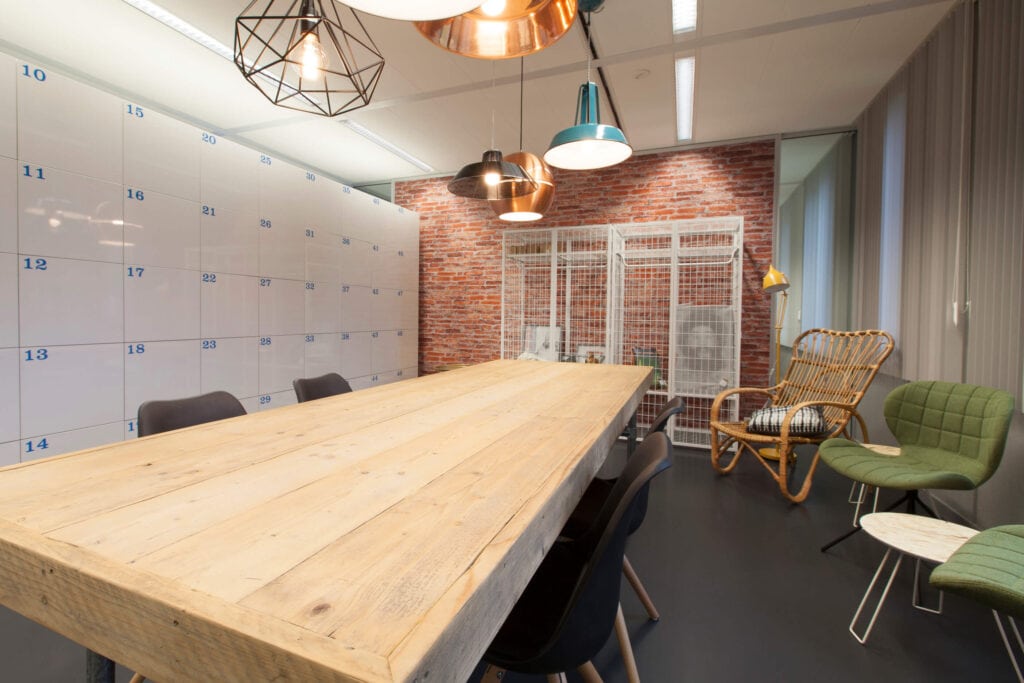 Interested in learning more about our Touch-Less Locker Storage options?