Our procedure carts featuring full-extension drawers to provide access to a full array of equipment and supplies. Stable and ergonomic, they're the perfect prescription for your facility.
Our Procedure Carts are constructed of advanced polymers, designed with rounded corners and infused with Microban antimicrobial product protection for a clean, durable solution that withstands the rigors of a healthcare environment.
---
Many applications in healthcare today are utilizing some form of technology. Applications that are integrating technology into their process need a medical supply cart that can accommodate those components. These needs can range from a simple hospital-grade power strip and articulating laptop arm, to a fully integrated solution with onboard power and a full complement of tech accessories to create a mobile computer cart. We have the options to handle all of that.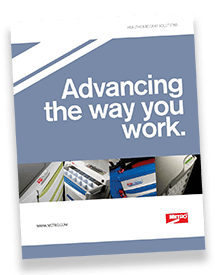 Like many of the great explorers, you may just be exploring the best carts to store your stuff. This Medical Procedure Carts brochure should get you pointed in the right direction. Download it today.
---
---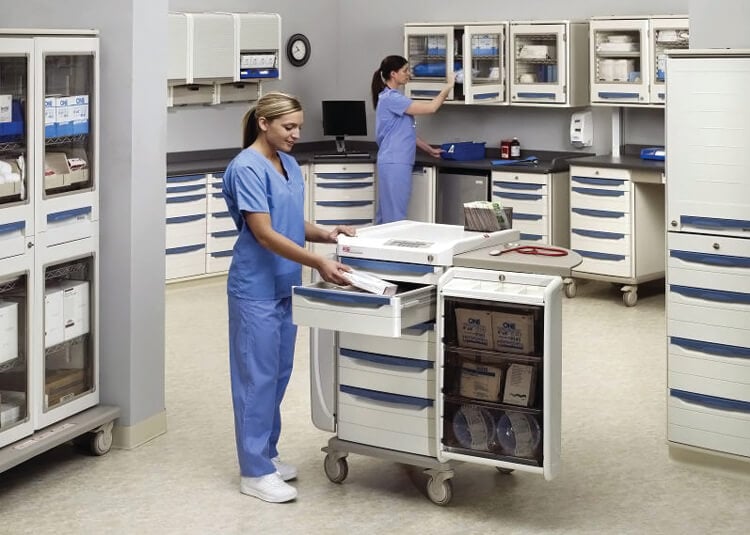 ---
Our procedure carts are easy to roll for less effort and greater control. Each procedure cart offers a variety of options to suit highly specialized tasks, and all are designed to adapt to changing technology for long-term utility and value.
---