These medical crash carts have grab-and-go steering for control, security latch for protection, and a number of other features. They provide simultaneous access to multiple code team members.
This medical code-crash cart from Metro has been redesigned with integrated features that are specifically designed for code response. They help improve infection control with a cleaner design that includes corrosion-proof polymer materials, smooth rounded corners to allow for easy cleaning and Microban Antimicrobial Product Protection that keeps the code-crash cart cleaner between cleanings.
---
In a medical environment especially, organization is central to ensuring staff has ready access to exactly the tools they need when they need them. Time is of the utmost importance.
---
Maneuverability. Maneuverability makes this medical code-crash cart series so desirable. An ergonomic handle and state-of-the-art steering allows for exceptional control of the hospital cart.
---
Accessibility. Storage areas in the emergency cart are designed to be accessed by multiple members of the code response team at one time
---
Security. Tamper-proof seals secure top, drawers and side bins.
---
Organization. Well-planned drawers and other compartments in the emergency cart designed for optimal storage and retrieval.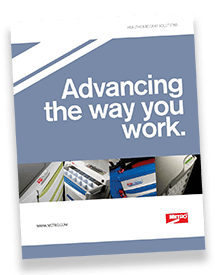 Are you looking for information STAT? Download the Medical Crash Carts Brochure to get the details you are looking for.
---
---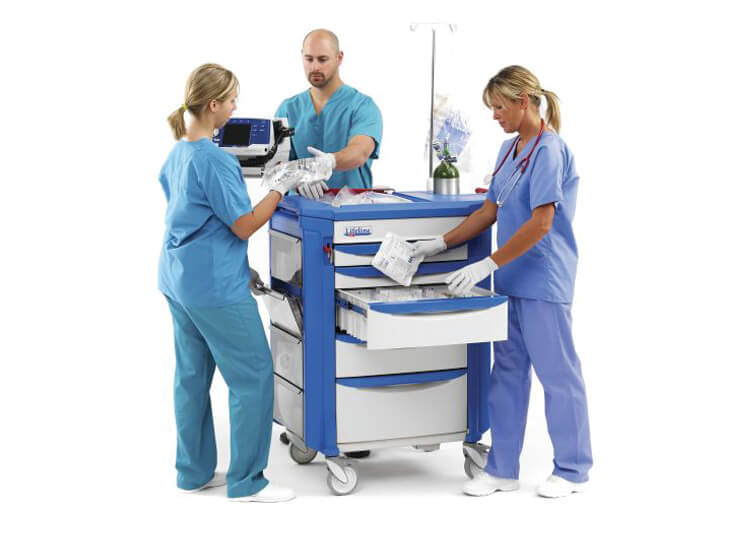 ---
These medical crash carts feature self-closing, full-access drawers in a variety of heights. Drawer divider systems, exchange trays and drawer labels are available to allow for easy access and identification of contents. Drawer dividers and trays make finding critical medications and supplies easy. Additionally, tamper-evident seals secure the top compartment, drawers and side bins. Drawers of the hospital cart can be sealed in segments or one seal can secure the entire cart.
---