Keep small items accessible, organized, and ready to roll with bin storage.
Bin storage is a proven way to improve organization and efficiency, and our bin carts mobilize your bin storage system. While traditional carts are only available in limited, fixed dimensions and configurations, our bin carts can be custom made for the items you use most. These bin carts can also be quickly and easily reconfigured to adapt to changing needs.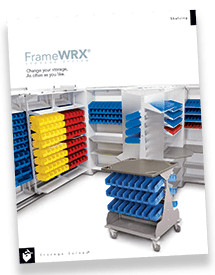 We wrote a great poem about Bin Carts, but this brochure may be a better way to get the information you are looking for. Download it today!
---
---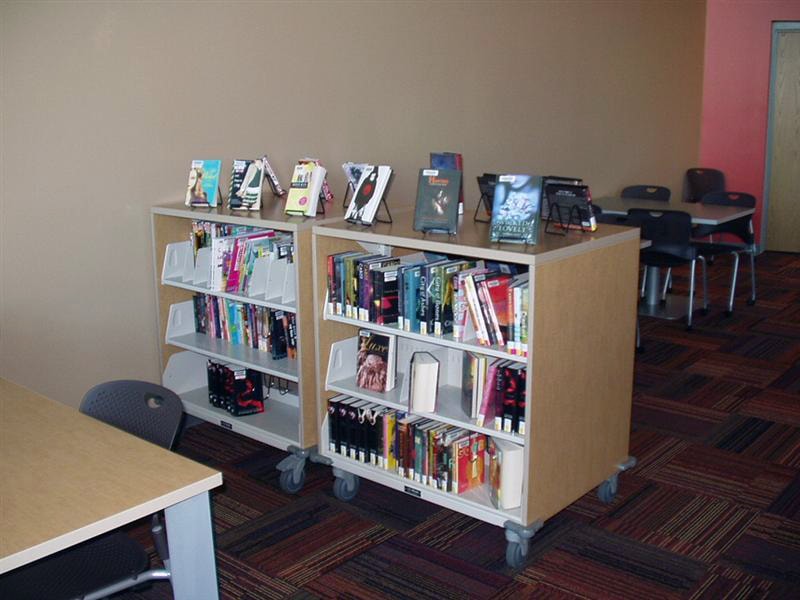 ---
The WRX Wheels® Transport System makes all the features and benefits of Spacesaver's
FrameWRX® storage system
available in a mobile and maneuverable form. Made of heavy-duty steel, finished with powder-coat paint, and sold with coordinating wheels and bumpers, these bin storage carts have a refined appearance that is appropriate for use in hospitals, pharmacies, and other clean environments. They're sturdy enough for use in factories and mailrooms as well.
---