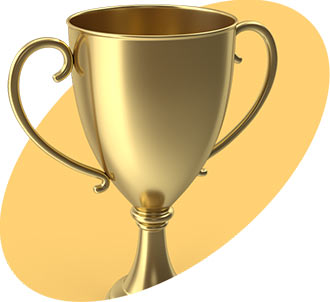 Mobile Shelving for Every Sport
Athletes are always on the move. Even if they don't remember to stretch, you can count on them always wanting to store stuff when not on the court, field, rink or pitch. Athletic mobile shelving doesn't cheer at the volume of the fans, but it can do a lot to support your team's success.
Keep your storage in top shape with these athletic mobile shelving options: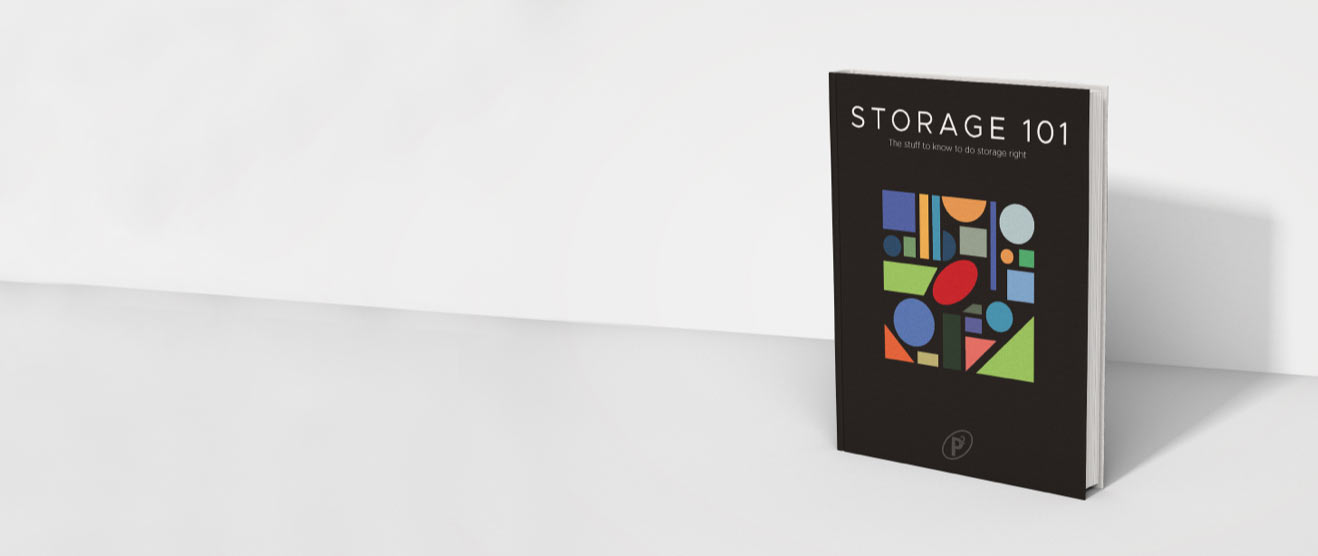 Storage 101 – Get what you need to know to do storage right.
With Storage 101, we take the guesswork out of all the things you need to consider when planning a storage project. From different products and processes to technology influenced solutions, this may be the most definitive summary of its kind available.
---
---
---
Equipment Storage
Mobile shelving helps you (ahem) tackle any challenges by creating a movable aisle and compacting your storage. Think of all you do with the extra space.
Uniform Storage
Athletic uniforms make a big impression on your athletes, opponents, fans and prospects. Avoid disorganization and inefficiency with mobile shelving for uniform storage.
Laundry
Sweaty gear makes for a stinky job. Yet with mobile shelving streamlining laundry storage and sorting, you can make this important role more efficient and enjoyable.
Equipment Maintenance
Keep your athletic equipment performance ready with athletic mobile shelving providing organization, ease of access, and a lot more room to make needed repairs.
Trainer/Nutrition
Whether its heavy dumbbells or nutrient-dense food, athletic trainers need storage too. With athletic mobile shelving helping organization, they can do more to ensure athletes perform their best.
Staff Workstations
Make room for the talented staff supporting your athletes to have comfortable work stations with the floor space regained using athletic mobile shelving.
---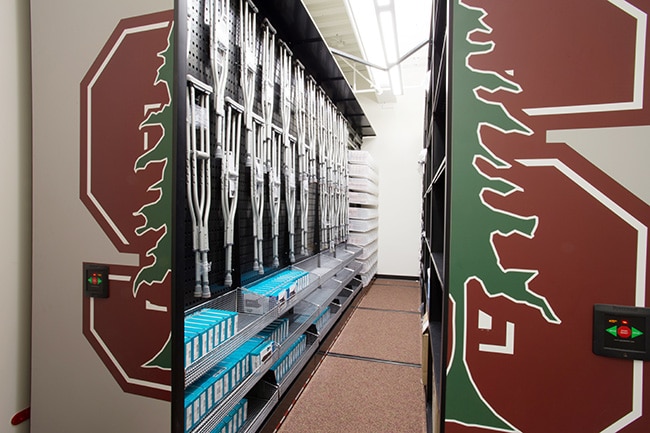 Athletic Training Gear Stored in Compact Shelving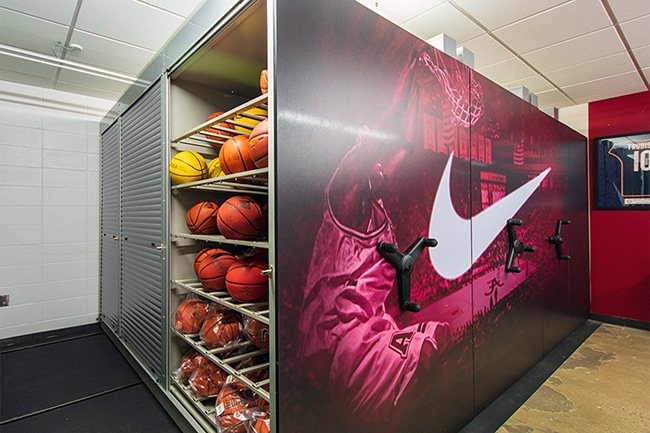 Basketball Equipment Stored in Moveable Shelving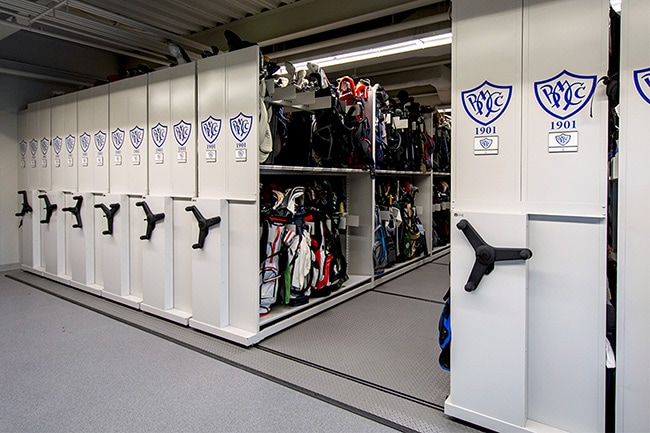 Compact Storage of Golf Clubs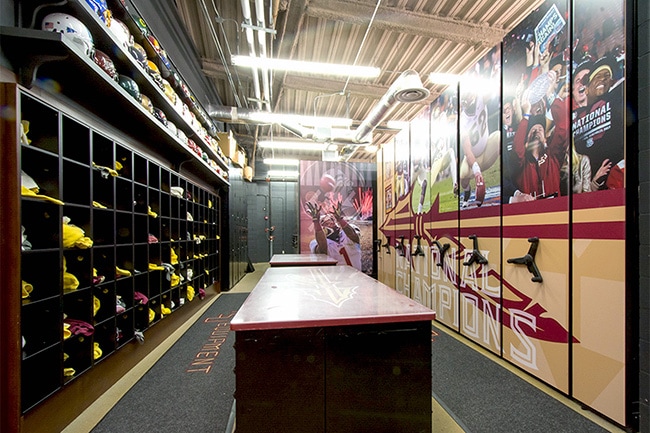 Football Gear and Equipment Stored in Mobile Shelving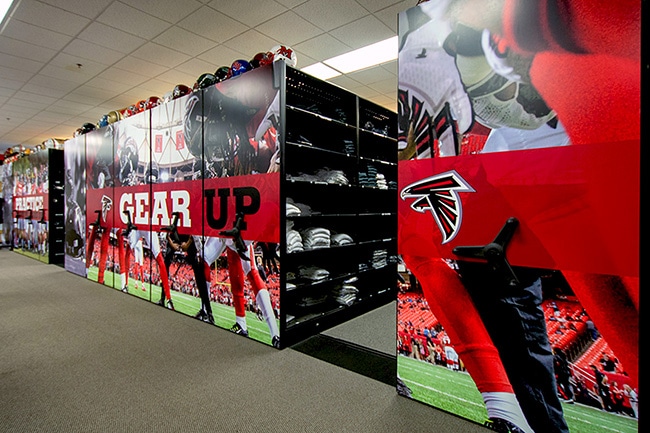 High-Density Shelving for NFL Team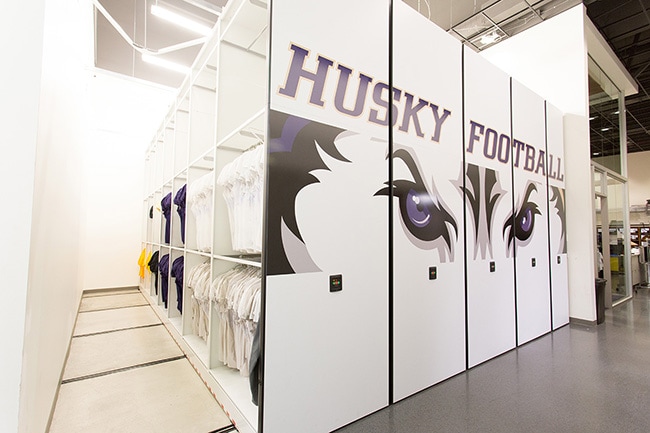 Powered High-Density Mobile Shelving in Athletic Equipment Storage Area
---