LEVPRO Mobile Suspended Shelving is the best way to get your new storage system off the ground.
It doesn't matter what you do, you are likely looking for ways to add organization to their organization. Saving space, saving time, doing more with less – these are all common goals. Introducing a new tool to help meet those goals – LEVPRO from Spacesaver. LEVPRO is a suspended sliding shelving system that utilizes an overhead rail. With mix and match accessories, the shelving is easy to configure in the way that optimizes space, productivity, and organization.
---
Multiple aisles in a shelving system are the main culprits in floor space consumption. By using an overhead rail suspended shelving system, the number of aisles you need decreases while your storage capacity increases – all without costly construction projects, expanding your footprint, or adding rails to your floor. It's a win-win-win situation.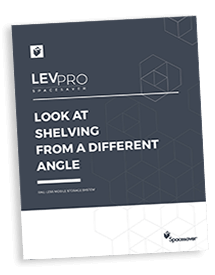 Leave no stone unturned. This LEVPRO brochure should answer any initial questions you might have. Download it now to get started.
---
---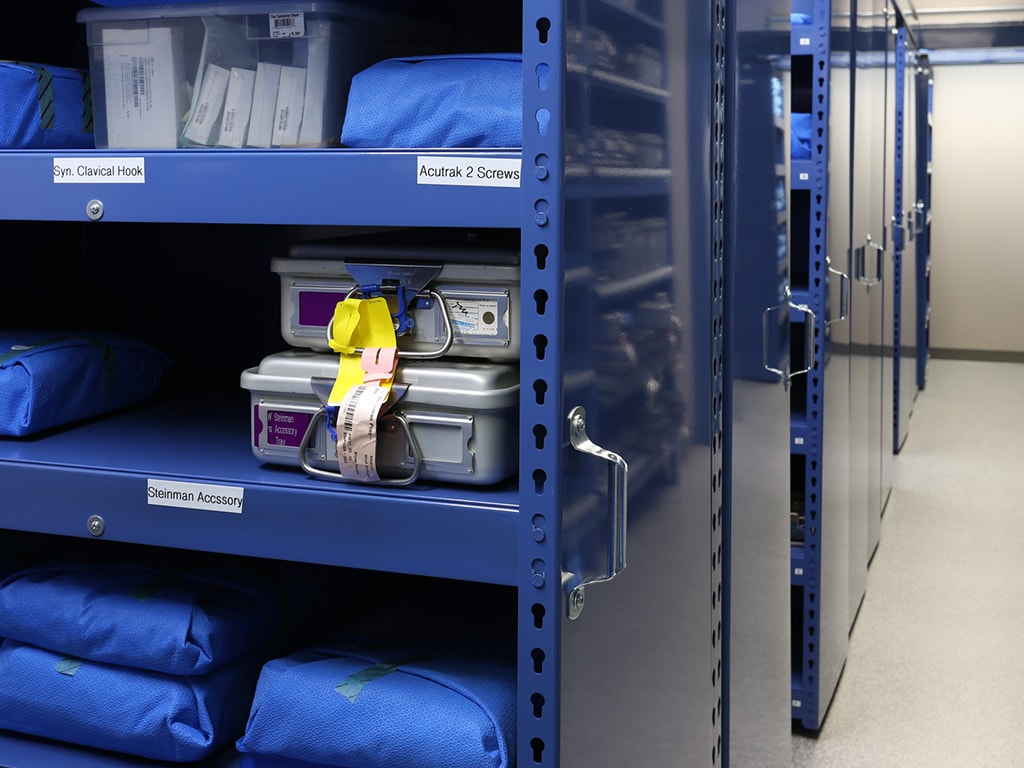 ---
With Suspended Shelving you can:

Get Organized
All of your stored items are protected and easy to find.

Save Space
Floor space is now available for uses other than storage.

Improve Access
A compact storage area creates faster search and retrieval.

Keep Area Clean
With suspended shelving and no rails, the storage area is easier to sweep and mop. With the system compacted, the stored items remain protected from dust and dirt.

In addition to these benefits, LEVPRO suspended shelving is simple to install. The modular nature of the system allows you to quickly rearrange your storage as your needs change, or relocate it down the hall or to another building.