Campus Smart Lockers & Applications
A day in the life of a college student or faculty member can include more than a few stops — here are just some of the potential applications for campus smart lockers in a university or school setting:
Make it possible for students and faculty to stash and retrieve items from classrooms, student centers, and unions.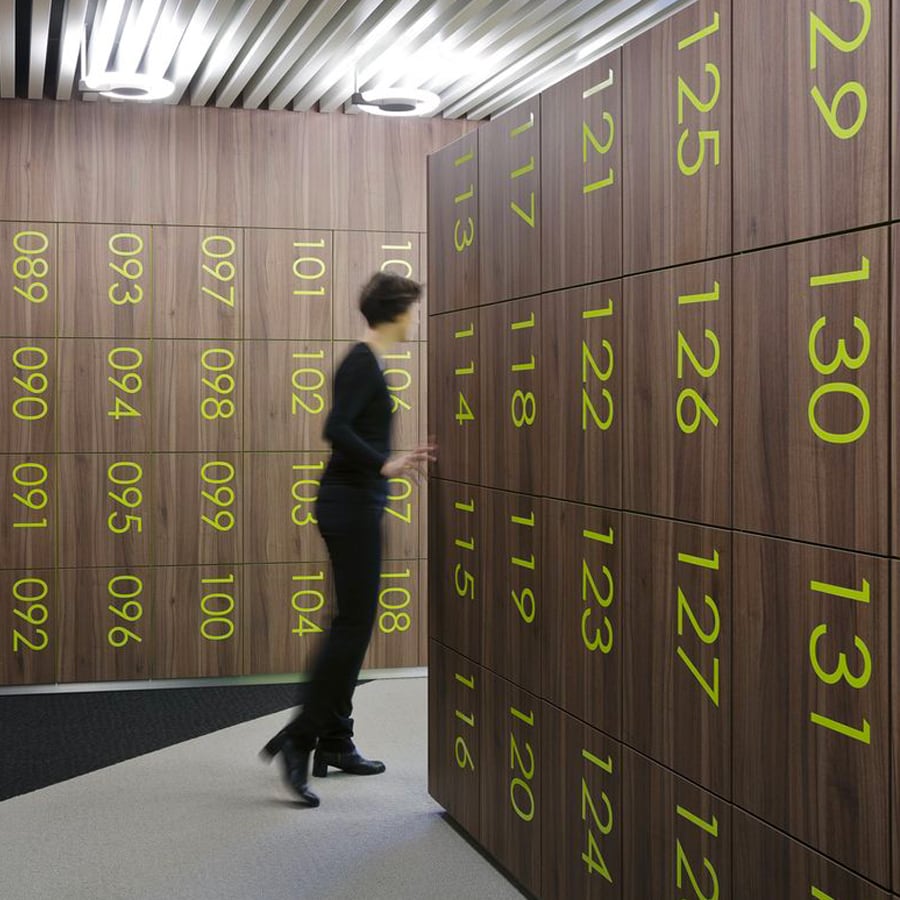 Here are just a few of the many university applications:
Ensure mail and packages get delivered quickly and to the right person without additional mailroom staff.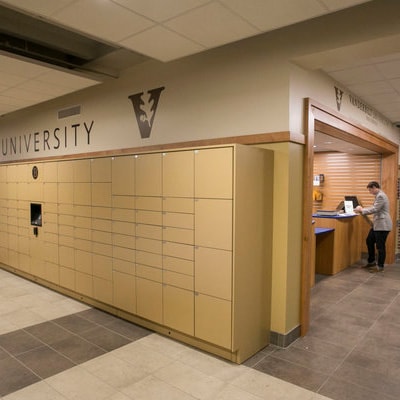 Recreational areas & sports facilities
Safely store uniforms, gear, and belongings for practices and workouts in sports lockers.
Music and performing arts
Keep instruments, sheet music, band uniforms, and costumes safe — and uncluttered in music lockers.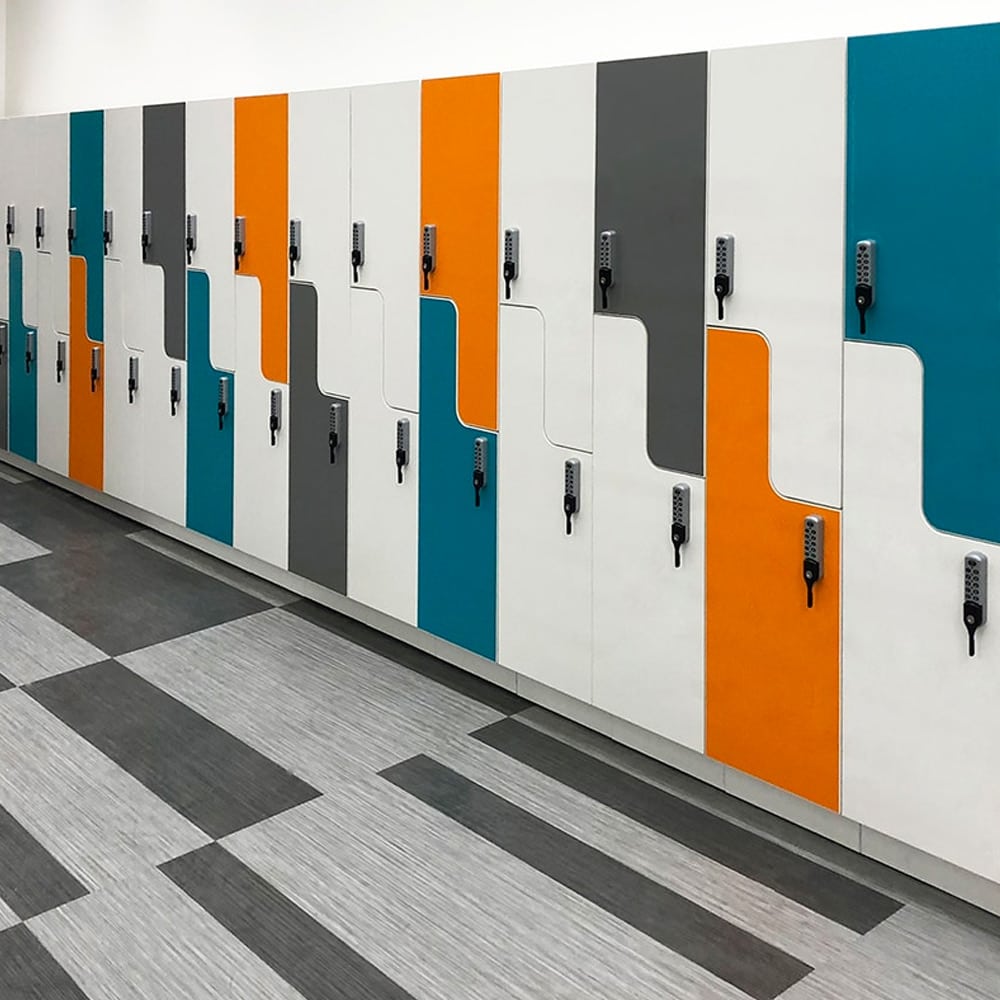 Museums, Art Galleries, & Libraries
Maintain the quality of your campus museum or gallery collections by having a safe place for belongings.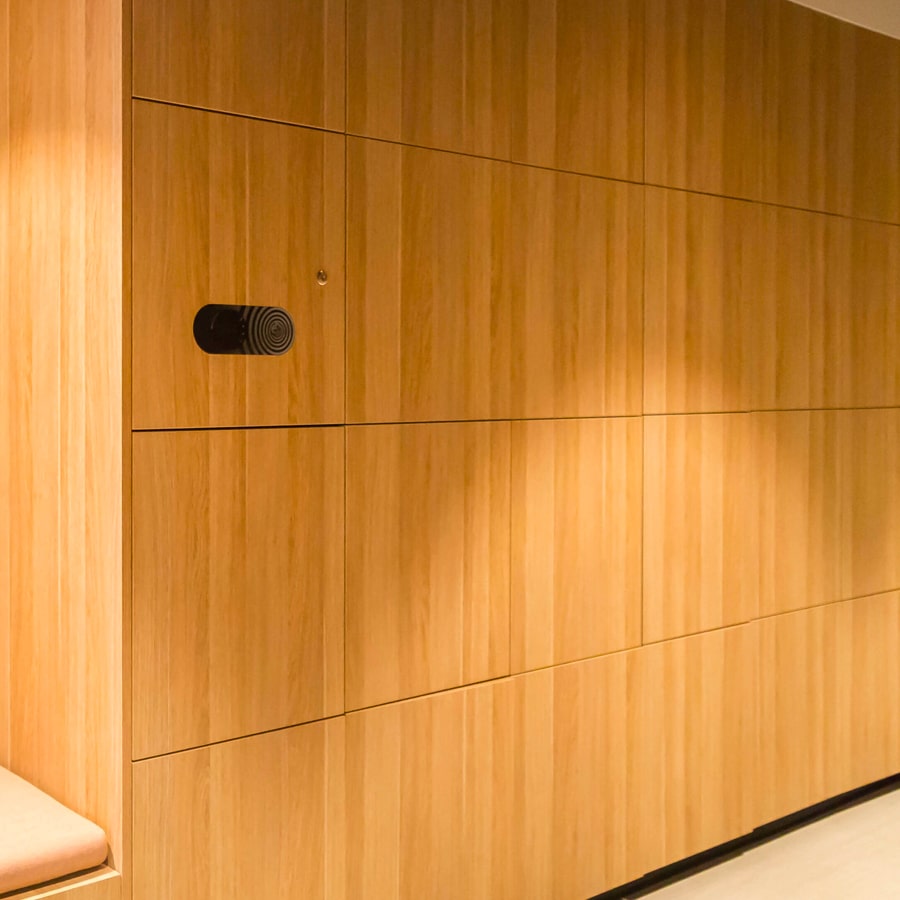 Students can keep works-in-progress safe in the studio or art building without having to transport fragile projects.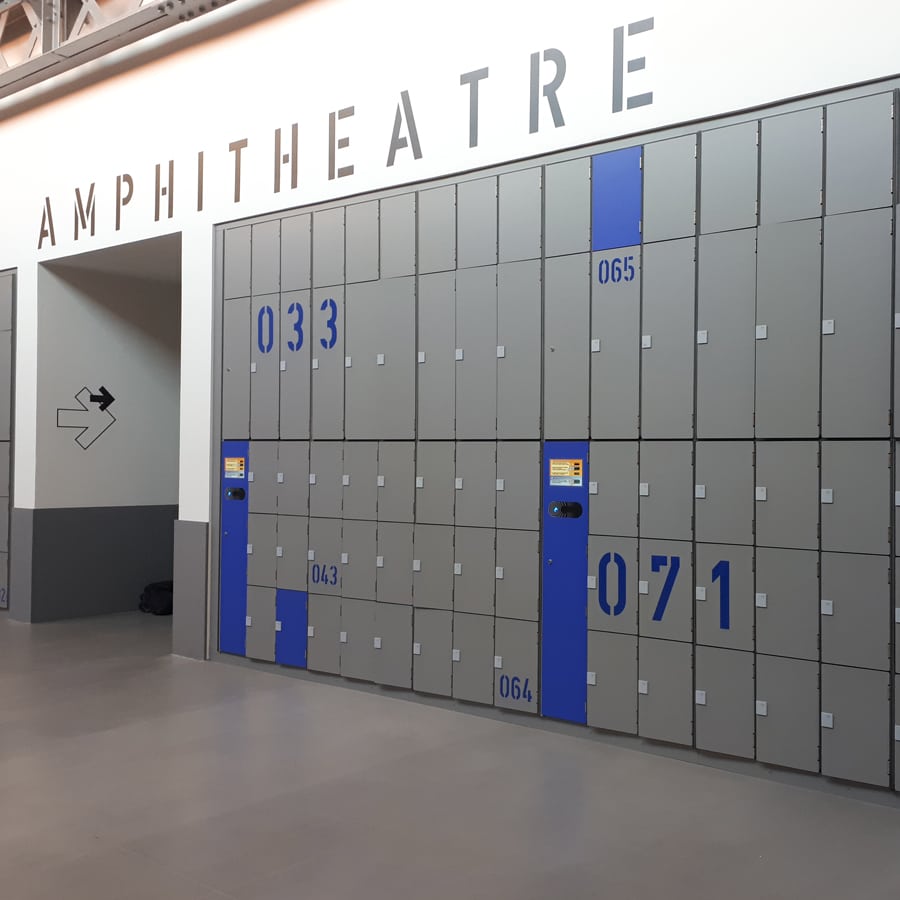 End-of-semester testing is made more secure with day lockers outside venues to prevent bringing in research or electronic devices.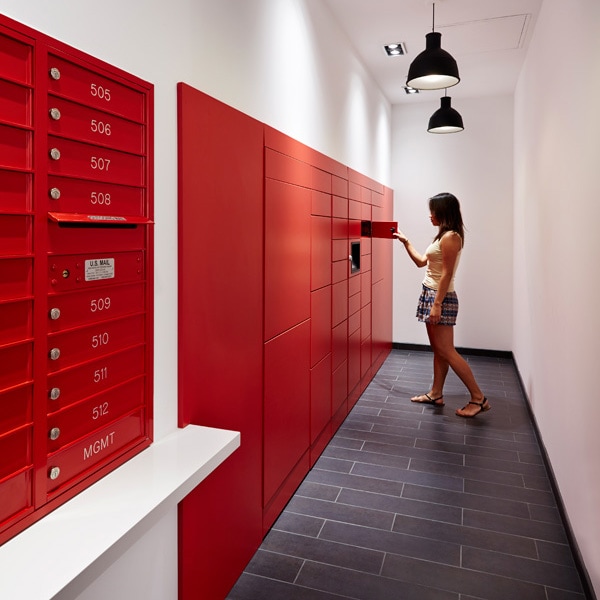 Create safer lab environments where belongings won't get in the way, and are protected from chemicals and other materials in laboratory lockers.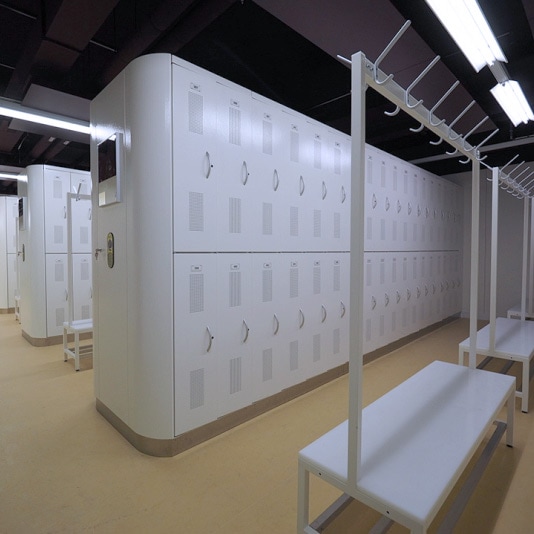 Campus Smart Locker Technology
Whether it's a simple 4-digit PIN or an integration with your company's RFID identification system, we've got the technology package that fits your school's needs:
Authentication Code or PIN
Keep things simple with a secure, unique authentication code or PIN number that opens and closes your locker storage.
You issue student IDs — why not make them work a little harder? Connect your storage with your RFID system for an effortless user experience.
Text & Email Notification
Create seamless communication by notifying students and faculty of a delivery by text or email.
See this technology in action
It's All About the
Student Experience
Just last year Apple made the move to expand its contactless student ID program to more colleges, with 12 more colleges deploying the technology. What this means to students is no more worrying about their physical ID Cards and they can leave their physical wallets at home. By adding their student ID to their Apple Wallet, they can hold their iPhone or Apple Watch near a reader anywhere the student ID is accepted on and off campus.

"This technology has been newly added to Clemson University, Georgetown University, University of Tennessee, University of Kentucky, University of San Francisco, University of Vermont, Arkansas State University, South Dakota State University, Norfolk State University, Louisburg College, University of North Alabama, and Chowan University campuses. The deployment is in addition to existing installations at Duke University, University of Oklahoma, University of Alabama, Temple University, Johns Hopkins University, Marshall University, and Mercer University."
Reference: Apple Insider
Schedule a Lunch & Learn presentation with us to learn more about Smart Storage, including sports, music and laboratory lockers, on the University Campus
Have a smart storage application or project in mind for a university?
Contact us for a complimentary conversation and assessment