To sort mail, literature or documents on the fly, look no further than Hamilton Sorter Freestanding Sorting and Distribution Modules.
No matter what they are storing, all vertical storage solutions focus on three factors – space, safety and efficiency. We've found that specific items – from tires to wire to garments – require specific storage. That is precisely why we're happy to provide the following freestanding furniture units: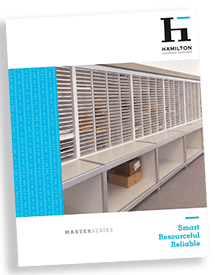 So you need to sort some stuff out. We all do. When it comes to mail sorting, though, we've got your back. Use your space fully. Download our brochure for an overview of versatile, fully adjustable freestanding mailroom sorting stations.
Download Brochure
Here's a quick overview of the Patterson Pope line of Freestanding Furniture. Please contact us to learn more about mailroom sorting stations and distribution modules and to start discussing how to make the best use of your space.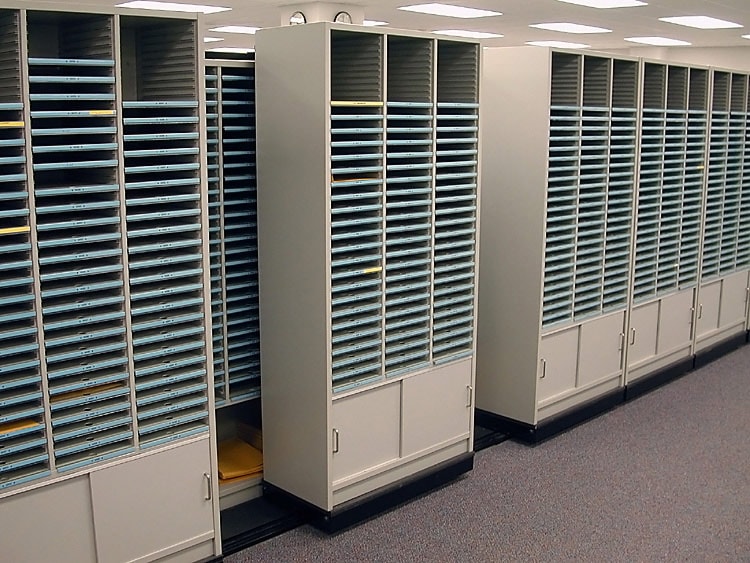 Freestanding Sort Modules
Freestanding mailroom sorting stations maximize your available space and provide versatile, fully adjustable shelf storage with full-width labels. Open and closed cabinet bases are available for bulk storage and full-height doors are an option for security. Slide-out reference shelves provide a temporary work surface for sorting. Literature, documents, mail and other stuff can be sorted on the fly. With several width and height options, these modules can fit just about anywhere, and will help you be more productive in your space.
DOWNLOAD OUR BROCHURE
Satellite Mail Distribution Stations
Satellite mail distribution stations can be strategically located in high-traffic areas, combined with other functions such as fax stations and copy rooms, or built into walls with pass-through capabilities. In addition to serving as a distribution point, the stations can consolidate outgoing mail and other material in pick-up bins accessed through drop-slots or doors. Hamilton Casework Solutions can also match colors and finishes of adjacent furniture and color schemes to fully integrate Satellite Stations within an overall design theme. With several width and height options, these modules can fit just about anywhere, and will help you be more productive in your space.
DOWNLOAD OUR BROCHURE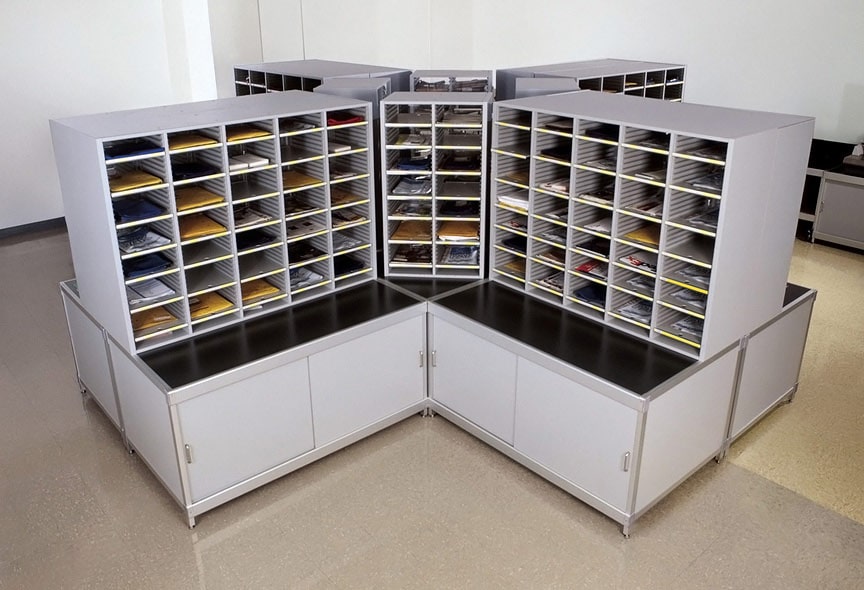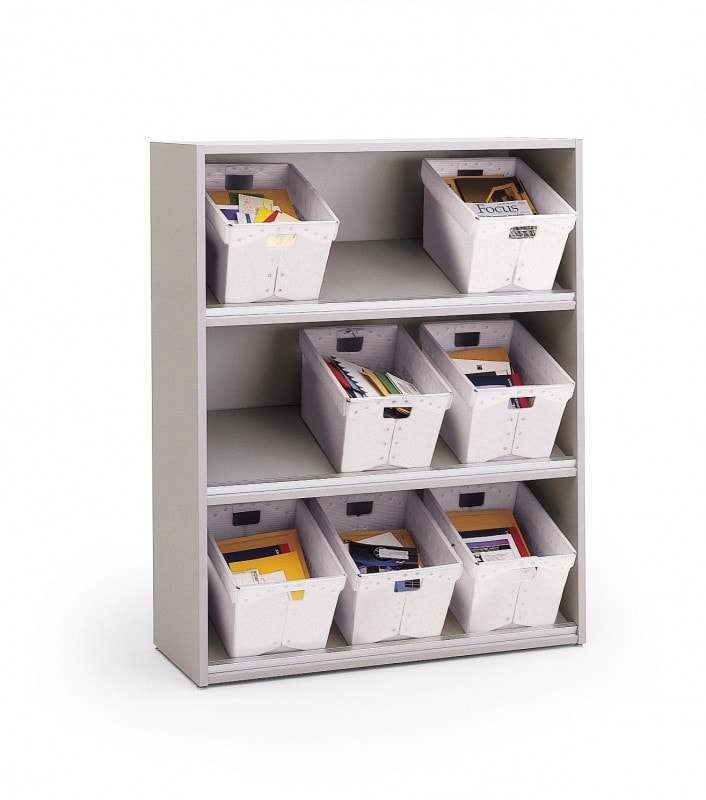 Bulk Mailroom Sorting Station
Mailroom sorter units are designed to hold mail sorting buckets and boxes for pre-sorting incoming or outgoing mail. Sort units are available with flat or angled shelves in desktop or freestanding units with a variety of bucket sizes. It's a quick and easy way to get all your stuff sorted. A bulk mailroom sorter is essential for any office environment that requires accurate and efficient mailroom sorting. Our sorter units accommodate boxes or bins and conveniently store them for later processing.
DOWNLOAD OUR BROCHURE
To remain flexible and responsive to organizations' needs, buildings today often designate different spaces in their offices for varied uses. Areas that had customer service desks a few months ago might become a mailroom in the near future. With that in mind, freestanding mailroom furniture is fast becoming a popular choice.

Whether it's Sort Modules, Satellite Stations or Bulk Sorters, the myriad designs available today can help any number of designers or planners utilize their areas in the best possible manner.