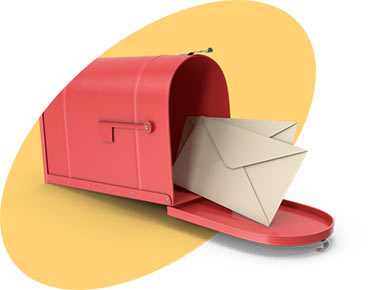 Simplify IT Storage Shelving
Your technology infrastructure is the lifeblood of your business in this digital age. Even with migration to the cloud, you can still have many devices and system components that need to be stored in your office workplace. And correct IT storage shelving can help you to protect the longevity of your technology assets. We're here to help.
When it comes to IT storage shelving, there are many key considerations. You want to keep computers, servers, and other technology:
Free from dust and debris
Away from direct sunlight
Positioned so that cords are not a tripping hazard
Spaced sufficiently from walls and floors to allow good air circulation
You may also want to secure your technology to prevent any malevolent attacks on-premises and help guard against employees inadvertently plugging in unapproved thumb drives or other portable devices.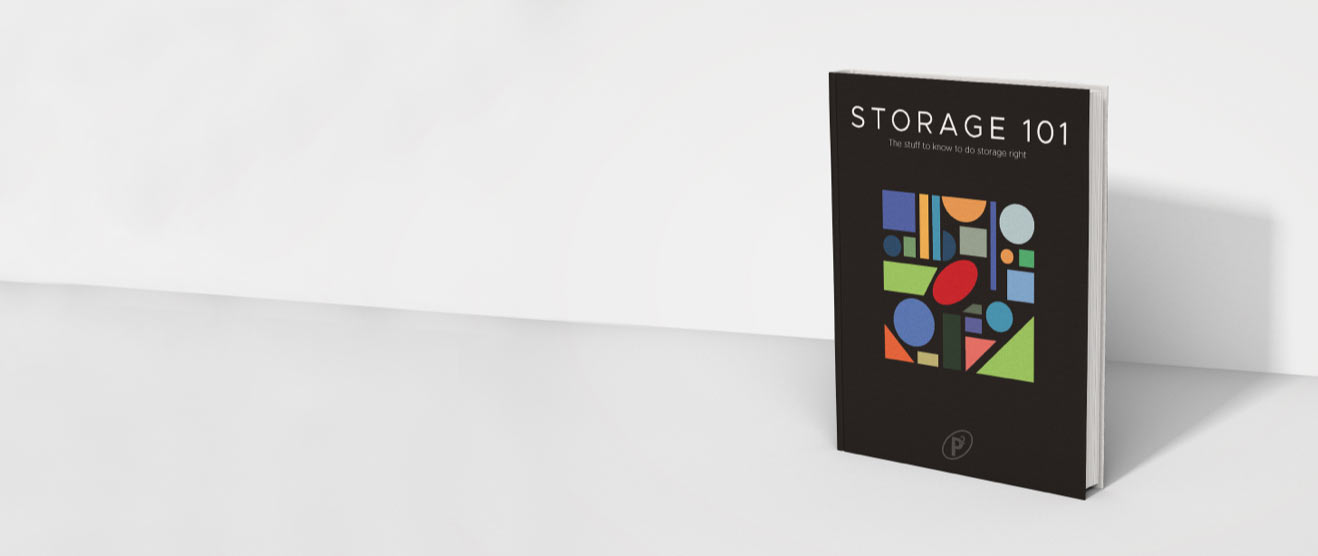 Storage 101 – Get what you need to know to do storage right.
With Storage 101, we take the guesswork out of all the things you need to consider when planning a storage project. From different products and processes to technology influenced solutions, this may be the most definitive summary of its kind available.
---
---
---
All this is possible with the right 4-post IT storage shelving. Offering adaptability and the flexibility you need for the different sizes, shapes and weights of your technological tools, these storage solutions are designed for versatility right now and as your needs change.
You can also cut the footprint your hardware requires by putting 4-post IT storage shelving on mobile shelving systems. Adding movable aisles to the storage room can cut your space needs by as much as 50 percent. That's more room for people to meet with the IT team and find out what's going on with their laptop or why the printer is jammed once again!
---
Computers Stored on 4-Post Shelving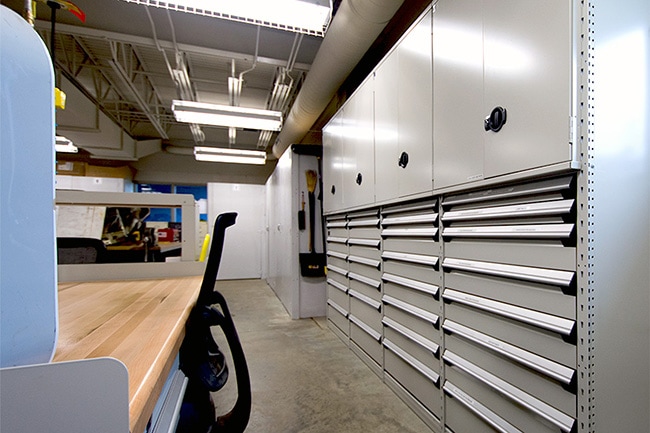 Cabinets and Drawers for IT Storage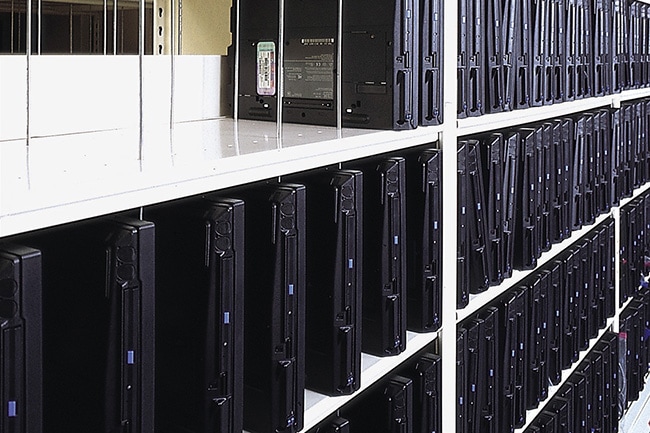 Laptops Stored on 4-Post Shelving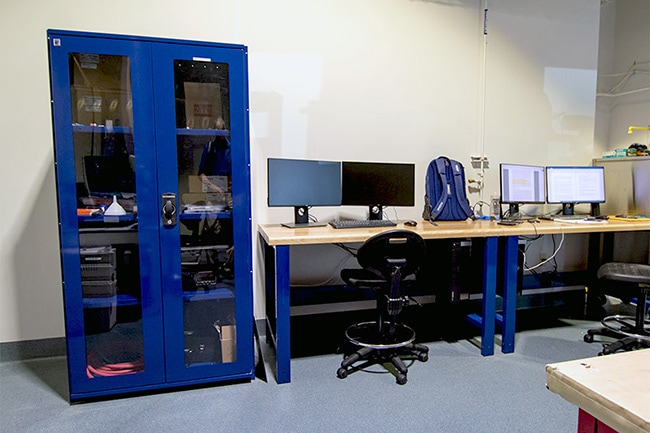 Shelving and Cabinets for IT Repair Equipment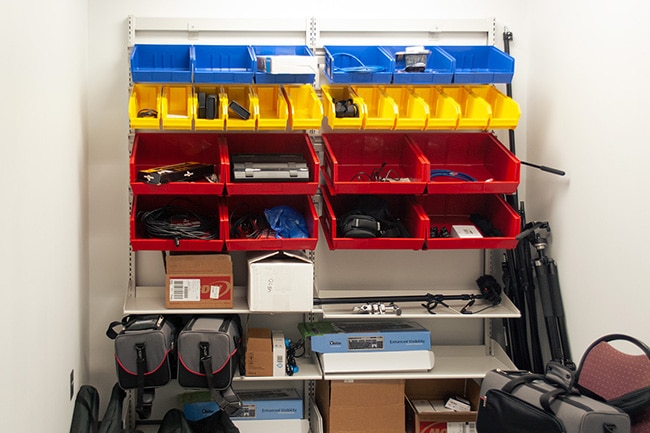 IT and AV Equipment Stored on FrameWRX Shelving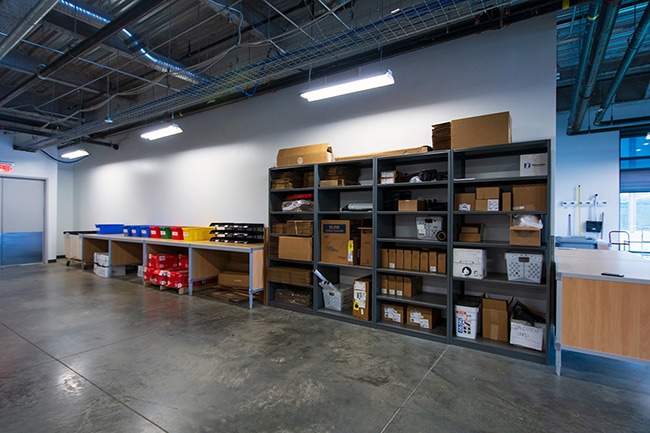 Shelving for Storing IT Department Supplies
---