From back-room work environments all the way to the executive suite, our Hamilton Sorter Aluminum Framed and Laminate Consoles and work surfaces are aesthetically pleasing and built to last. That is a winning combination.
ConsoAluminum-framed consoles are designed for the toughest work environments. Our exclusive aluminum extrusions surround all vertical and horizontal surfaces and can't chip or dent like painted metal. And designers appreciate the continuity of the ergonomically detailed work surface edge, an uninterrupted design element that protects and connects adjacent consoles.
---
If you need a place to set your stuff, this is it.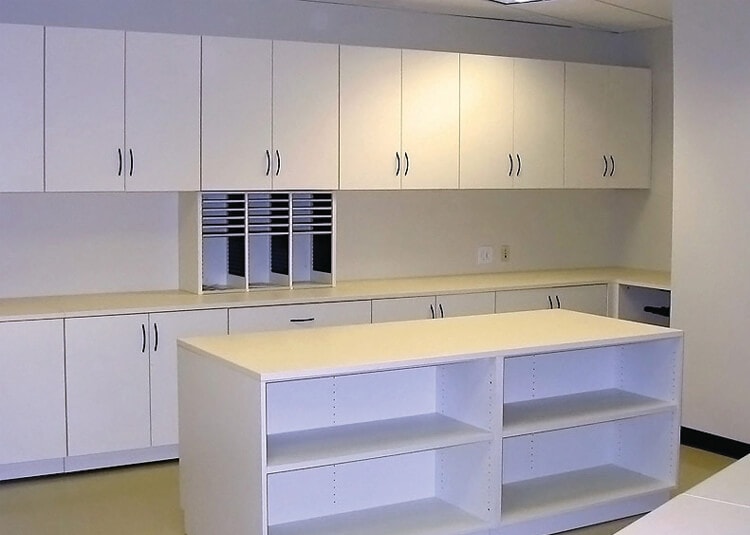 ---
Consoles provide durable work surfaces and storage options for supporting mailing equipment or sort modules. They are available with a wide range of shelf and storage options, along with a built-in track to securely lock sort modules in place. Mailroom technology and equipment is supported by work surfaces calibrated to the precise height required for stress-free operation.
---
For applications that require the details and finishes of millwork construction, we offer laminate console bases in a range of standard or designer-specified finishes.
---