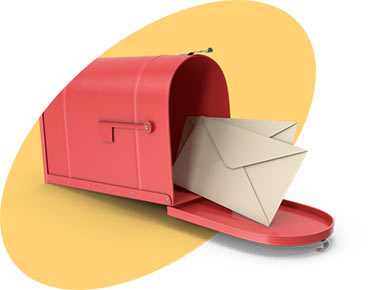 Corporate MailRoom Storage
The Laminate Cabinet Is in the Mail Room
We've all heard the phrase "the check is in the mail," even in this digital age. But at Patterson Pope, we're much more interested in putting the laminate cabinets in the mailroom. This casework is an excellent solution for corporate mailroom storage.
Modular casework is designed to change with the business. An attractive alternative to built-in mailroom storage and furniture, modular laminate cabinetry is the first-class stamp of solution for organizing and storing stuff.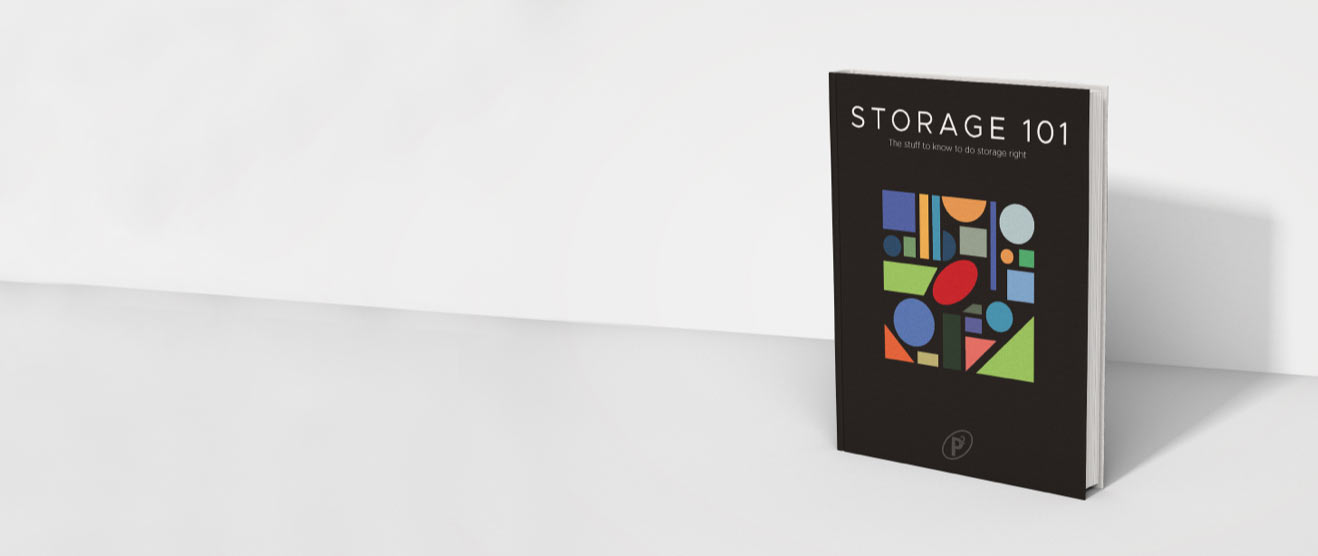 Storage 101 – Get what you need to know to do storage right.
With Storage 101, we take the guesswork out of all the things you need to consider when planning a storage project. From different products and processes to technology influenced solutions, this may be the most definitive summary of its kind available.
---
---
---
There are several areas well suited for modular casework laminate cabinets in any organization. Our customers use laminate cabinet modular casework in community workspaces, copy/fax/print areas, break rooms, kitchens, and libraries. It is also an excellent fit for corporate mailroom settings.
Placed or hung with rail mounting systems, casework laminate cabinets are manufactured to your specifications. Although customized to your needs right now, the simple cam-and-pin assembly makes change-outs simple as your business configuration changes.
Our storage solution experts can tackle the practical details to design a perfect fit for your project. Drawing on Hamilton Casework's complete and comprehensive line of standard products and knowing where modifications or customizations will make the difference, our people are problem-solvers that pride themselves on smooth installs of streamlined storage.
---
Mailroom Storage Made Easy
Allowing for easy access and streamlined efficiency in business mail rooms, these casework systems also are easy to adapt and repair as needed. This helps you get long lasting value out of this investment; it's sort of like buying Forever stamps in bulk now to avoid inflation.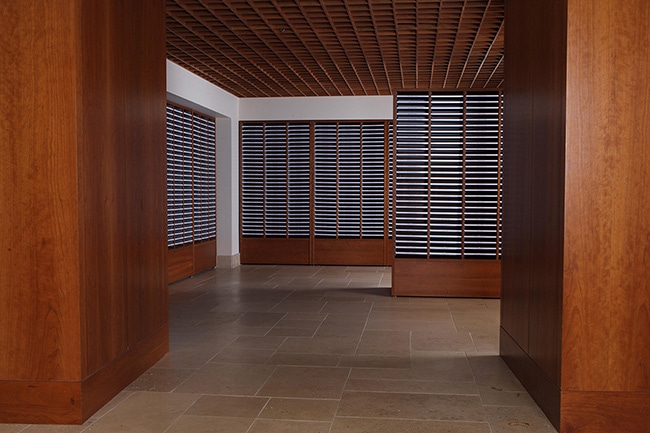 Office Mail Room Sorting and Pick Up.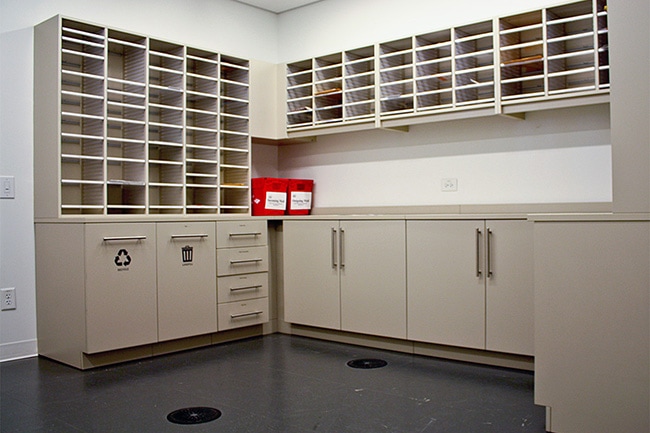 Mail Room Furniture for Sorting and Distribution.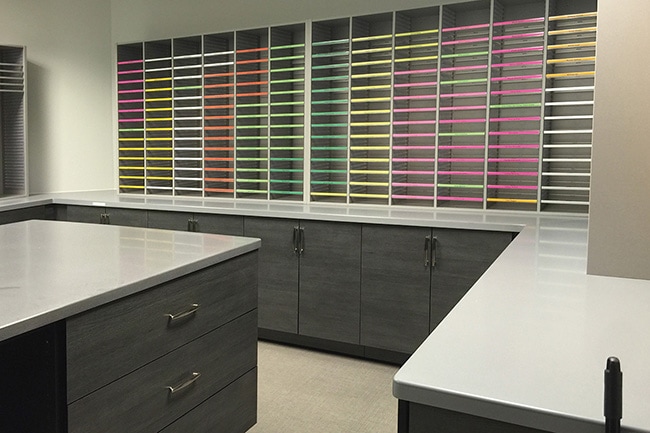 Mail Room Furniture and Sorters.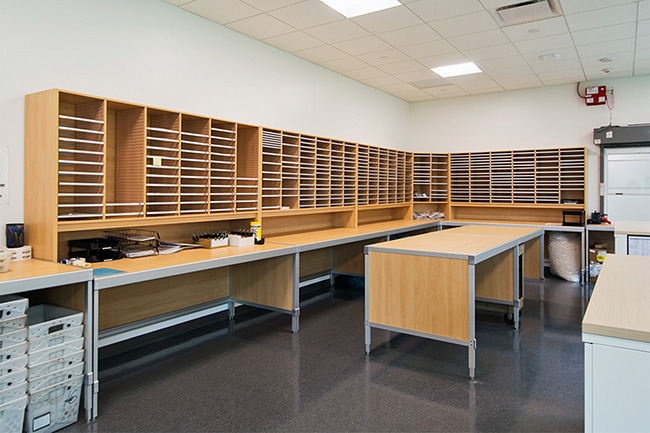 Mail Room Consoles and Sorters.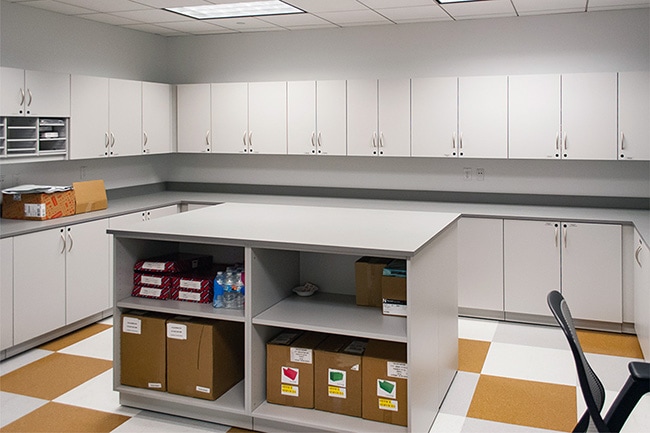 Corporate Office Mail Room Storage.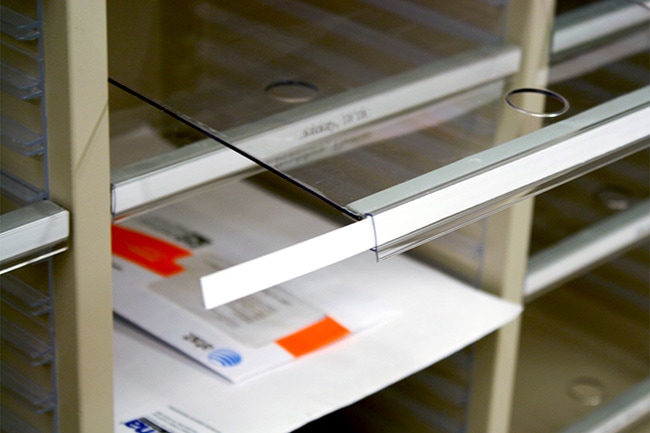 Close up of Mail Room Sorters.
---