Locker technology for every situation.
Flexible and efficient. That's what technology allows us to be in many aspects of our everyday lives — so why wouldn't we want a building's locker storage to be the same way?

With electronic locker lock technology able to be customized based on your use case, your available space, and the culture of your organization or residents, there's a solution that's right for you.
These locks offer the opportunity to truly integrate your locker system into your network of other facility systems — building and office entrances, gyms, cafeterias and lounges, and more. All access gets the same treatment and use the same RFID card or mobile app — and lock- and interface-less locker doors fit right in at a modern office.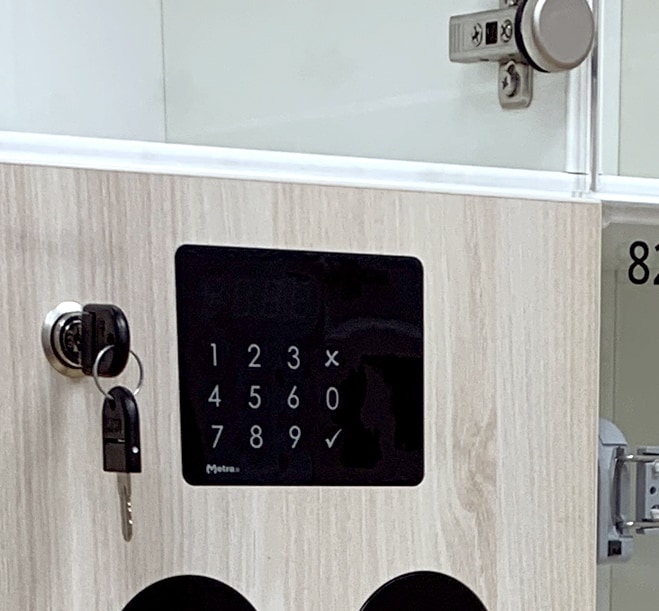 This display depends on a simple 4-digit code, allowing people to either self-assign for short-term use or have the locker assigned to them.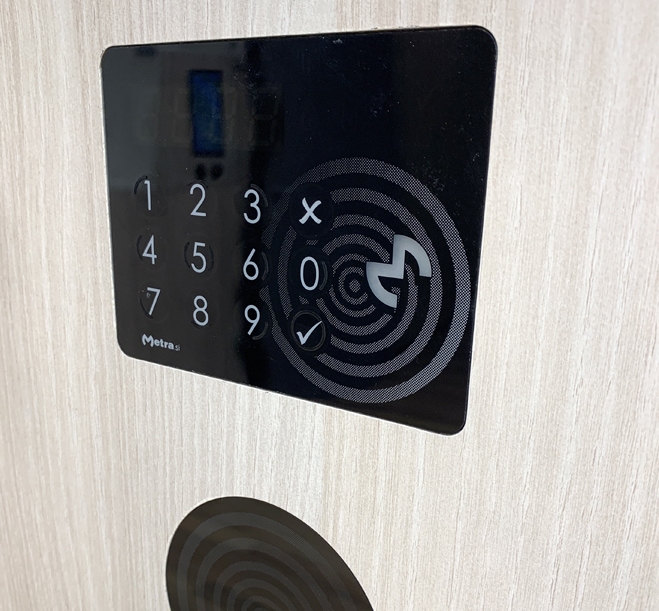 The dual option offers a way for long-term employees and residents to use their RFID cards while retaining a solution for short-term use with a 4-digit PIN.
---
Metra HID Mobile Access Reader
Forget keys. This touch-activated and LAN-connected option can be both self-assigned and or assigned by an employee via a phone app, and can also be quick-assigned based on locker vacancy. This display can be used in combination with Metra readers ISO, HID, and Multi-Reader.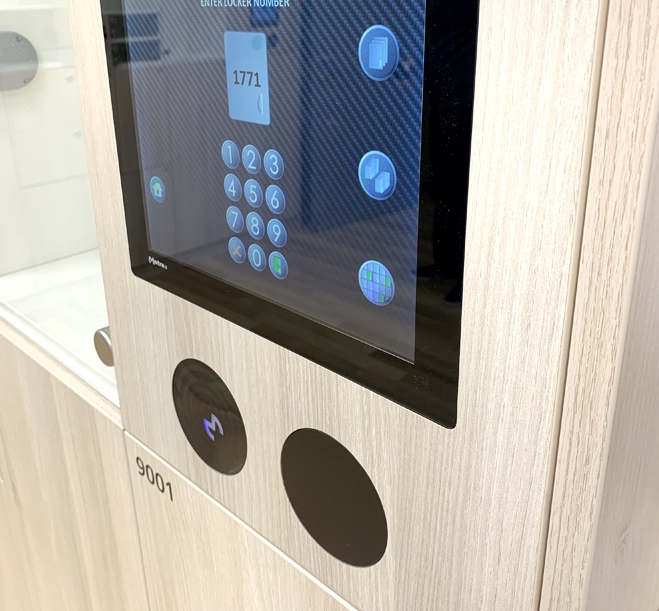 This reader allows companies to use existing HID technology they're using for broader workplace solutions. Organizations with any HID access control can simply extend their security measures to their parcel delivery lockers.
---
Metra Individual RFID Reader Display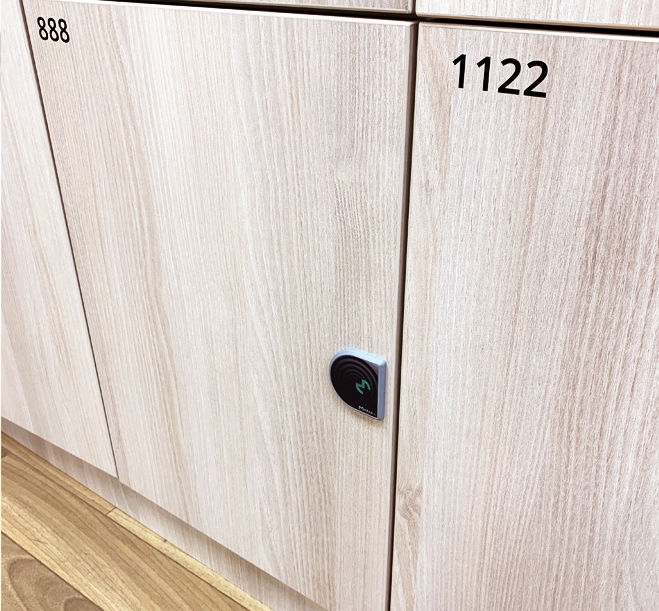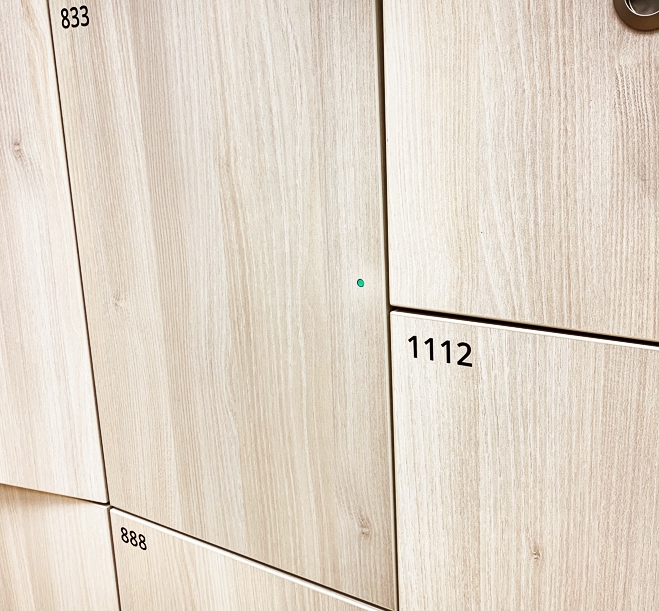 An RFID positioned on each door can be used either online or offline and can be configured in several ways: self-assigned or assigned to a user at a central point like a reception desk or administrative office.
mechanical combination locks
---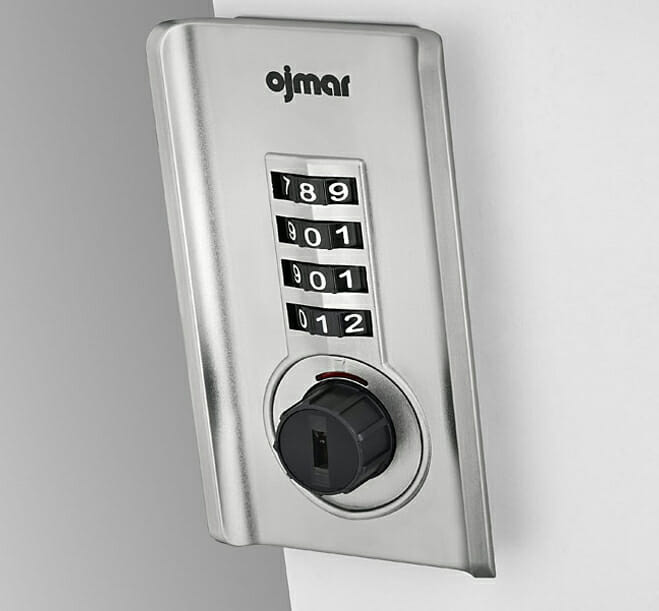 Based on a fixing system that allows assembly on a variety of door thickness, this easy four-digit code operation offers 10,000 possible combinations, 1,400 master keys, and interchangeable cylinder.
---
Featuring a vertical body style and a flat cam that rotates with the knob or ADA-compliant lever, this dial combination lock operates with a numeric interface. Select solutions include management with laser cut keys and reset tool.
Battery-Operated Locks (4-Digit Pin or RFID)
---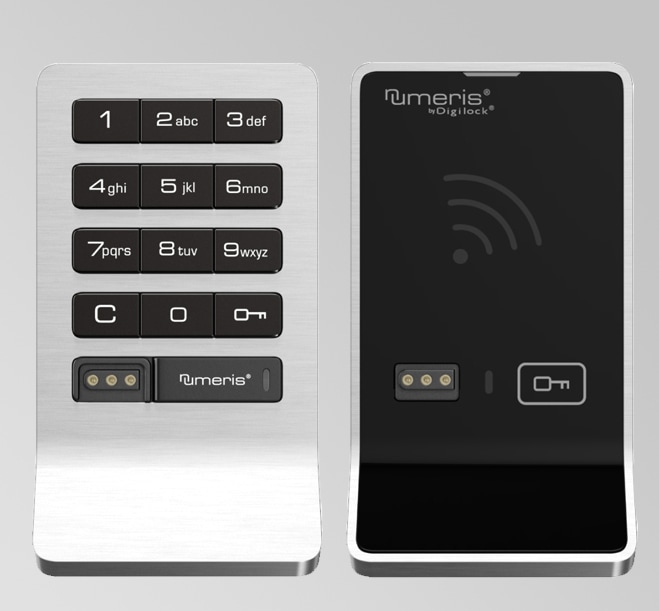 Providing keyless convenience in a small package, these locks are available in a keypad of RFID interface with advanced firmware options. Customizable for either shared or assigned locker use.
---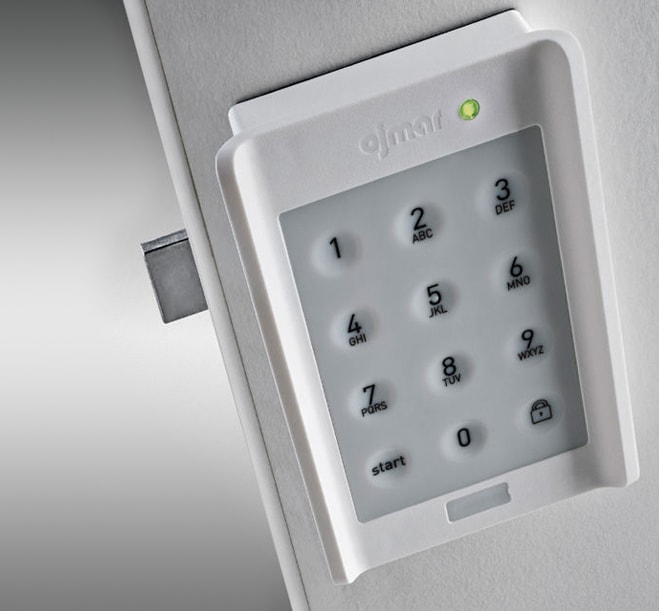 Sleek technology and design come together in this easy-to-use, keyless (4 to 6-digit code) lock system — the ideal solution for buildings and facilities that need a locker system free from management.
---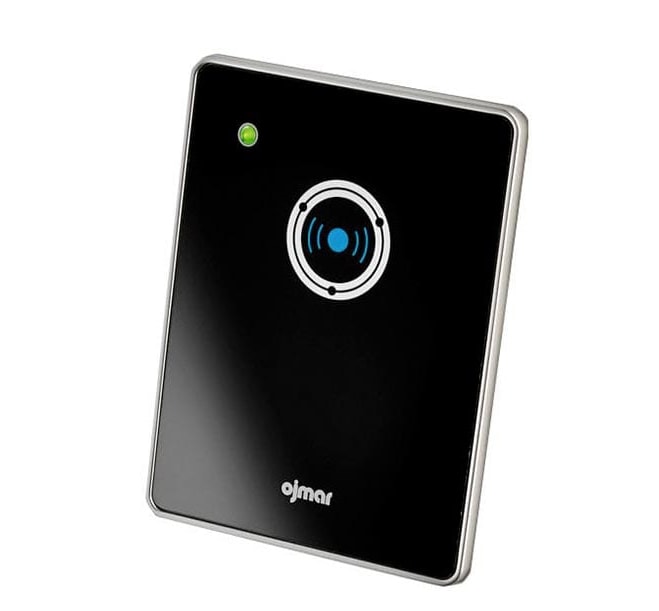 This locking system delivers all the benefits of an online system — without the wires. Wi-Fi enabled, multi-device monitoring, and real-time system reports on everything from usage to battery — and aesthetically pleasing to boot.
Here's a review of how the parcel delivery and retrieval works:
When a parcel is delivered, a courier approaches the parcel locker space and enters the access code, which they've been given by the facilities manager. They select a recipient, and place the parcel inside a locker. Once a package is safely in a locker, our software notifies the recipient via text, email, or through an app notification. The notification includes the passcode and other details needed to access the locker. Depending on the level of technology, the recipient will either click a button in the app or key in a unique code to get access to the locker's contents. The recipient takes their packages and closes the door. Easy, right?
With so many lock options — it really comes down to using the right electronic locker lock for your application and the user preference. Now that you have reviewed our overview of locks, you might not look at the locker the same way. It's really more than just a locker.
here are a few locker applications and tech for you:
Have questions about which type of electronic locker lock technology is right for your project?
Let us help.