At Patterson Pope, there's only one way to do things – the right way.
With that as our constant guide, we make sure to partner only with organizations of the highest quality and integrity, industry leaders all. Here's a quick overview of the Patterson Pope Partners. Please
contact us
to learn more.
---

SPACESAVER
---
The worldwide leader in high-density mobile shelving and other storage solutions of nearly infinite variety, Spacesaver has been a reliable partner for decades. Known for their product diversity, versatility, and dependability, they've been a solid option for cabinets, lockers, metal shelving, parachute storage and more. In addition to a fantastic product array, they are ardent believers in the power of planning. The combination of people power and product availability makes Spacesaver a go-to partner.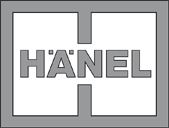 HANEL
---
Ready for any storage challenge, Hanel is known especially for its innovative vertical storage solutions like the Rotomat® vertical carousel and the Lean-Lift vertical lift. Built with a focus on the minutest of details, Hanel products make ample use of energy efficiencies to deliver advantages like time and space savings, goods protection, flexibility and state-of-design ergonomics.

HAMILTON CASEWORK SOLUTIONS
---
Clean. Efficient. Flexible. When designers and planners are looking for stylish lines and workable options, they think casework. Offering a multitude of manufacturing options, customer-driven workmanship and lifetime guarantees on products, Hamilton Casework is the reliable choice. Modular cabinets and sorters are designed and built off-site, then shipped to the end-user and installed. This not only minimizes disruptions, but makes for easy installations and extremely workable designs, as well. Hamilton products include storage cabinets, work islands, mail sorters, wall cabinets, consoles and more.

ROUSSEAU
---
For more than 60 years, the Rousseau name has meant cutting-edge technology, trusted distribution and a focus on relationships. We rely on Rousseau when clients are looking for metal cabinets, drawers, workbenches and workstations, or even specialized solutions like CNC tool storage or computer stations.
PENTAGON SHUTTERS
---
The leading provider of security shutters in the country, Pentagon's commitment to servicing its partners is total. Offering quick turnarounds and ample customization, Pentagon is always reliable. Their products are designed to offer real protection against vandalism and other intrusions into today's businesses. Offering both manual and electronic shutter systems, there's a solution for every application – no matter how large or small. Ideal for storefronts, counters, service windows and canteens.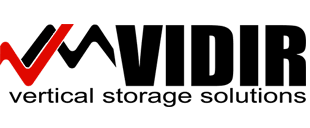 VIDIR
---
Providing exceptional storage solutions since 1986, Vidir is the go-to for specialized industrial vertical carousels and their Bedlift – vertical storage for hospital beds. With products designed to maximize overhead space, Vidir makes it easier for designers, planners and end-users to create workable solutions even in the tiniest footprint. Its versatile line of products have been used in industries as diverse as construction, automotive, medical, printing and manufacturing. What's more, customization is one of the company's specialties.