Patterson Pope is Streamlining the Office Storage Experience with Smart Workplace Lockers
Enable employees to easily adapt to the new working model by offering hybrid workplace lockers that can be reserved along with a desk all within one app.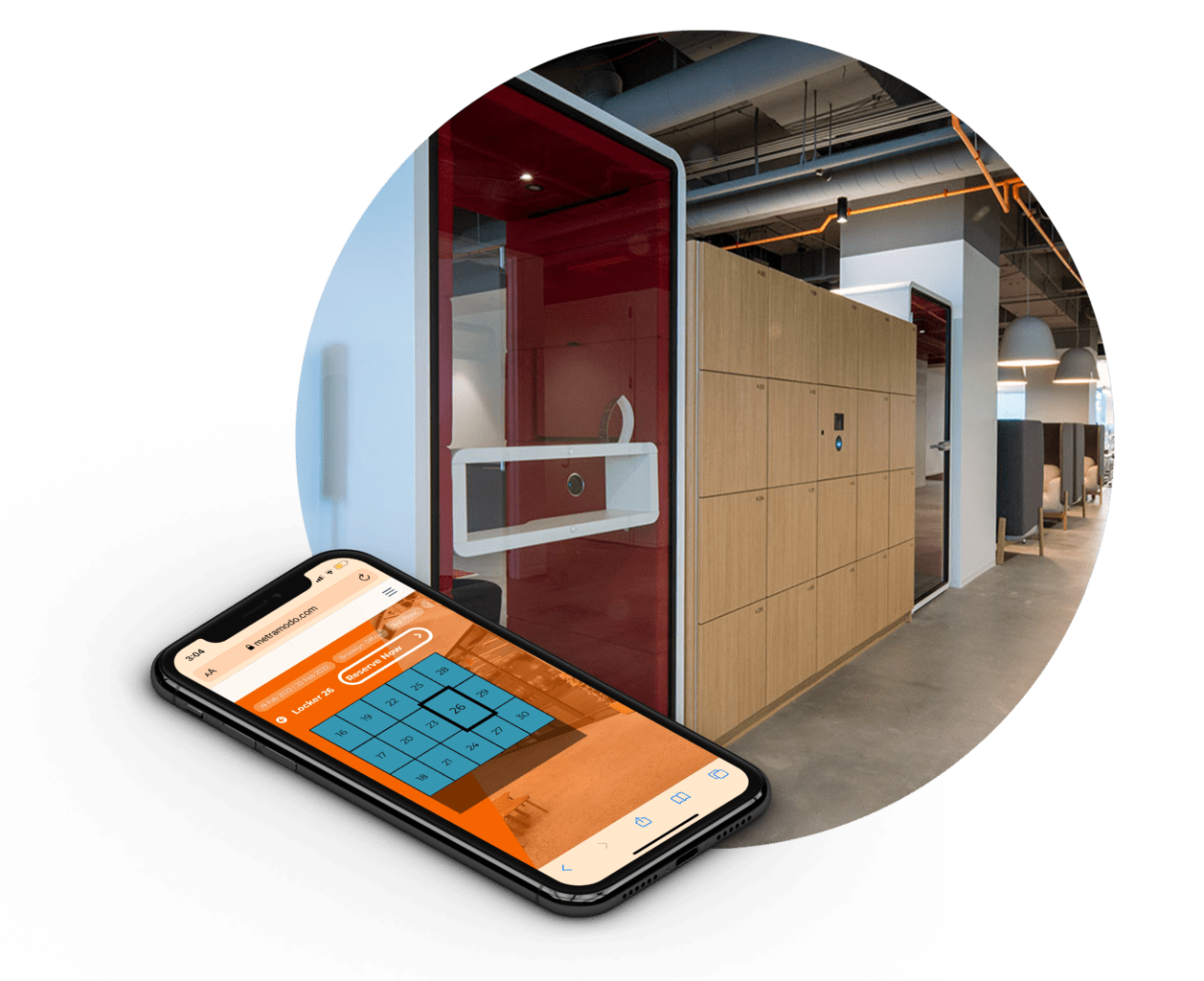 Patterson Pope has been in the storage game for a long time. It only makes sense that we are at the forefront of smart office locker technology. From office headquarters to co-working spaces, we understand the importance of what makes great storage. Smart workplace lockers are great storage, and are reimagined and streamlined for the modern worker. Stay with us to keep learning about office smart locker technology and how it can work for you, with you.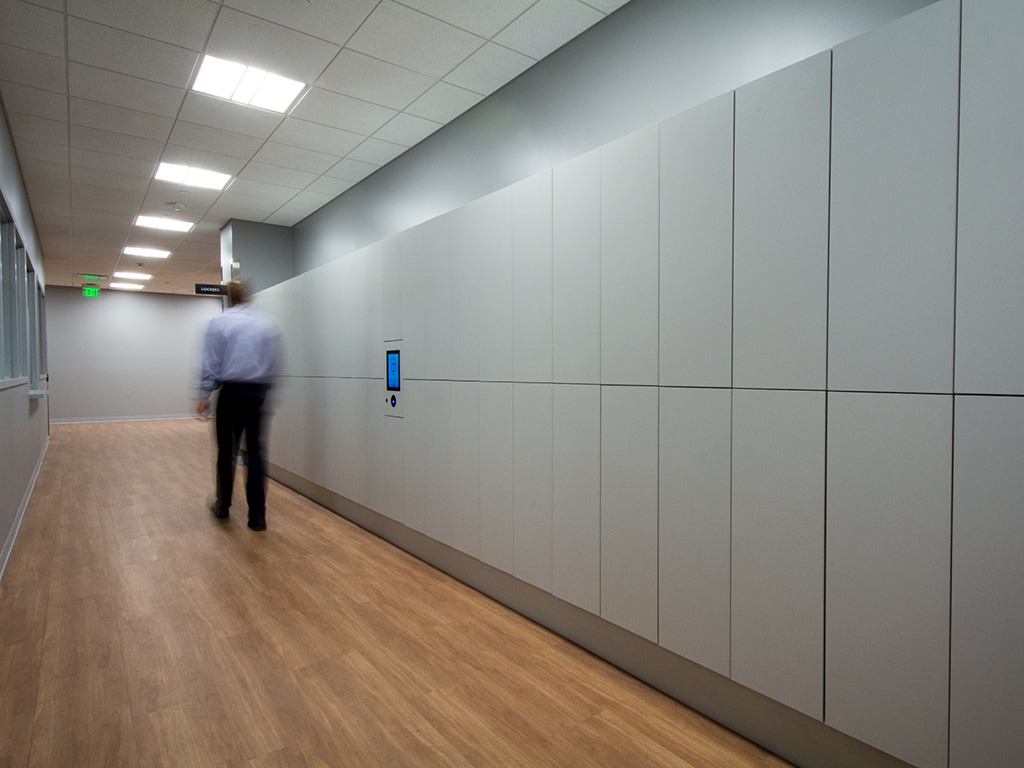 ---
IT'S MORE THAN JUST A LOCKER
Workplace smart lockers are so much more than just lockers. It's a smart locking system with administrative functionality that is ideal for a test & learn approach for your return to the office. You're sure to be amazed by the real-time data, the user-friendliness, unbeatable flexibility and more offered by smart lock technology.
Workplace storage locker technology provides a streamlined user-experience no matter how you choose to use the lockers. Open lockers with existing RFID cards or via a smartphone app by simply presenting the device to the reader. Our smart technology seamlessly integrates with smart building apps giving employees full control of their workplace smart locker. With our workplace reservation locker feature — users can see the exact locker being reserved from the smartphone app — making for a foolproof user-experience.
Technology is at the forefront of a truly flexible workspace. With a workplace smart locker system, you can adapt with your changing needs. Change lockers from assigned to unassigned on-the-fly with just a touch of a button. Users have multiple ways to open and reserve their locker. How users interact with the workplace smart lockers is entirely up to you and how you decide to configure the system. Lockers don't have to be a stagnant piece of furniture attached to the wall. They can also be used as a wall partition to break up space throughout the office or even as locker islands with or without casters for a mobile collaboration hub.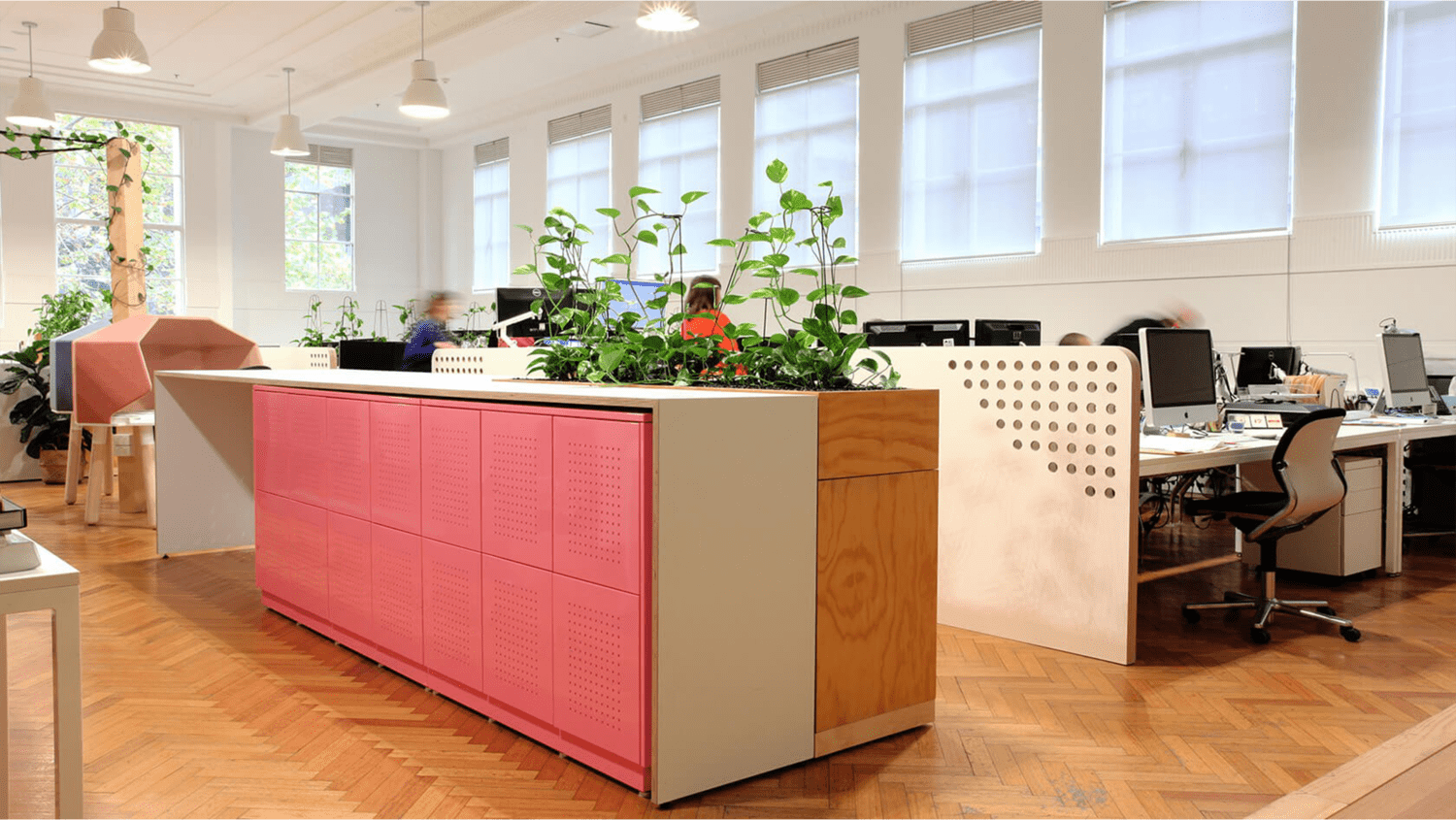 ---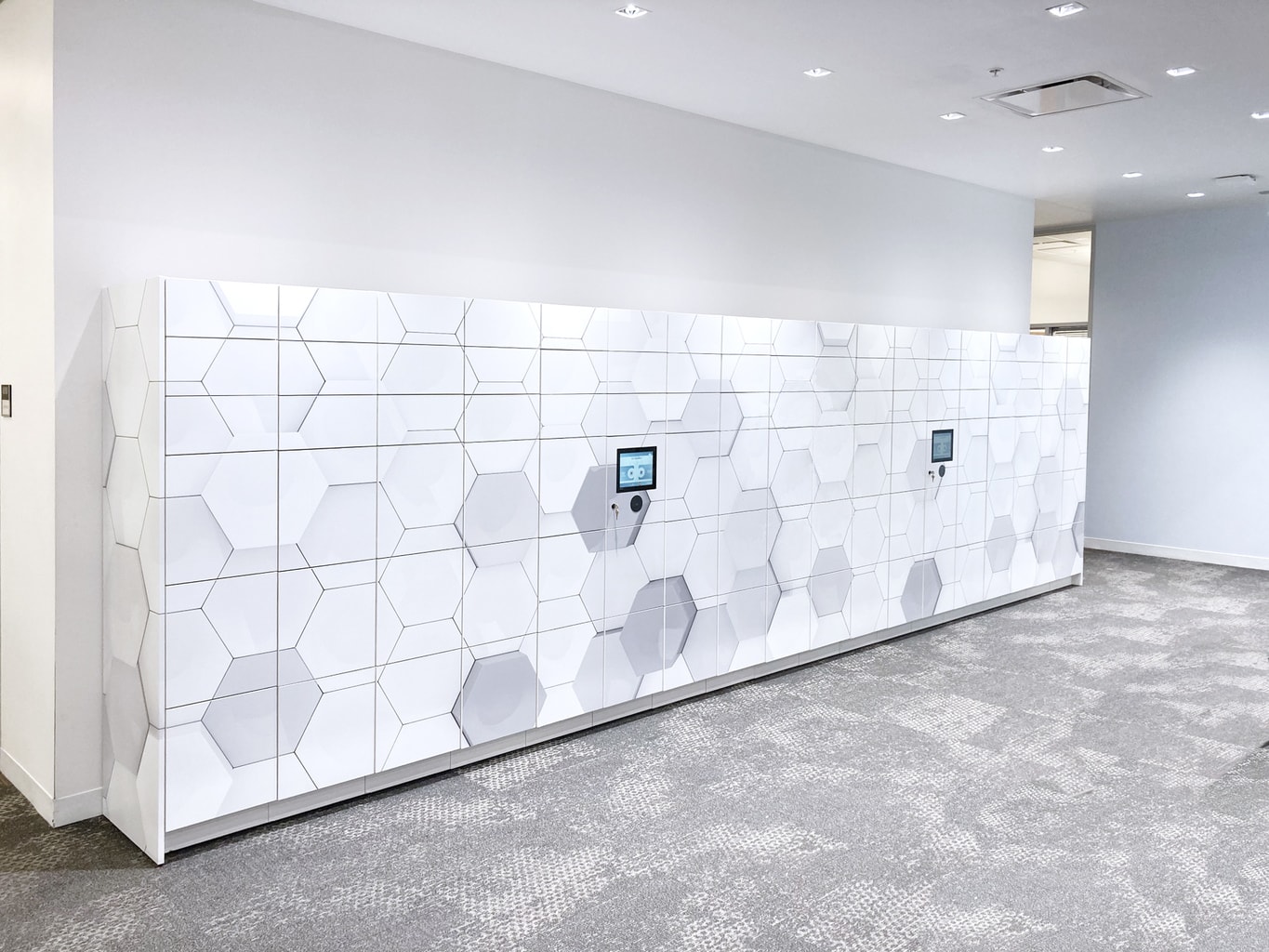 ---
With no locks mounted to the doors, the design can be completely customized to your workplace. Design beautiful custom graphics or create a dynamic space full of color and texture with a variety of materials to choose from. The workplace personal storage lockers come in multiple sizes and configurations, allowing you to select the locker sizes that meet your needs. If you are still looking to add more features to the lockers, speak to a specialist and ask about the unique additions to the inside of the lockers.
What it looks like to partner with Patterson Pope:
We tailor your experience right from the very beginning. As we introduce you to workplace smart lockers, we provide you with demos and highlight the main features and differentiators of the smart lockers.
Understanding the specific use cases means we can customize the smart workplace lockers to your specific needs. This includes floor plans, requirements, RFID/ Phone App specifics, and more to provide the best solution for you.
When it comes to installation, know you are in good hands before it even starts. Our trained staff includes a team to install the physical lockers and a technical team to ensure your new lockers are operational and up to your standards.
YOUR SMART WORKPLACE LOCKER TOUR STARTS HERE.
We take pride in our partnerships and promise to be there every step of the way. We are there through and through to ensure the workplace smart lockers are functioning as we discussed. This means making modifications along the way as your needs change and as we learn new ways to use the lockers, enhanced training and upgraded support.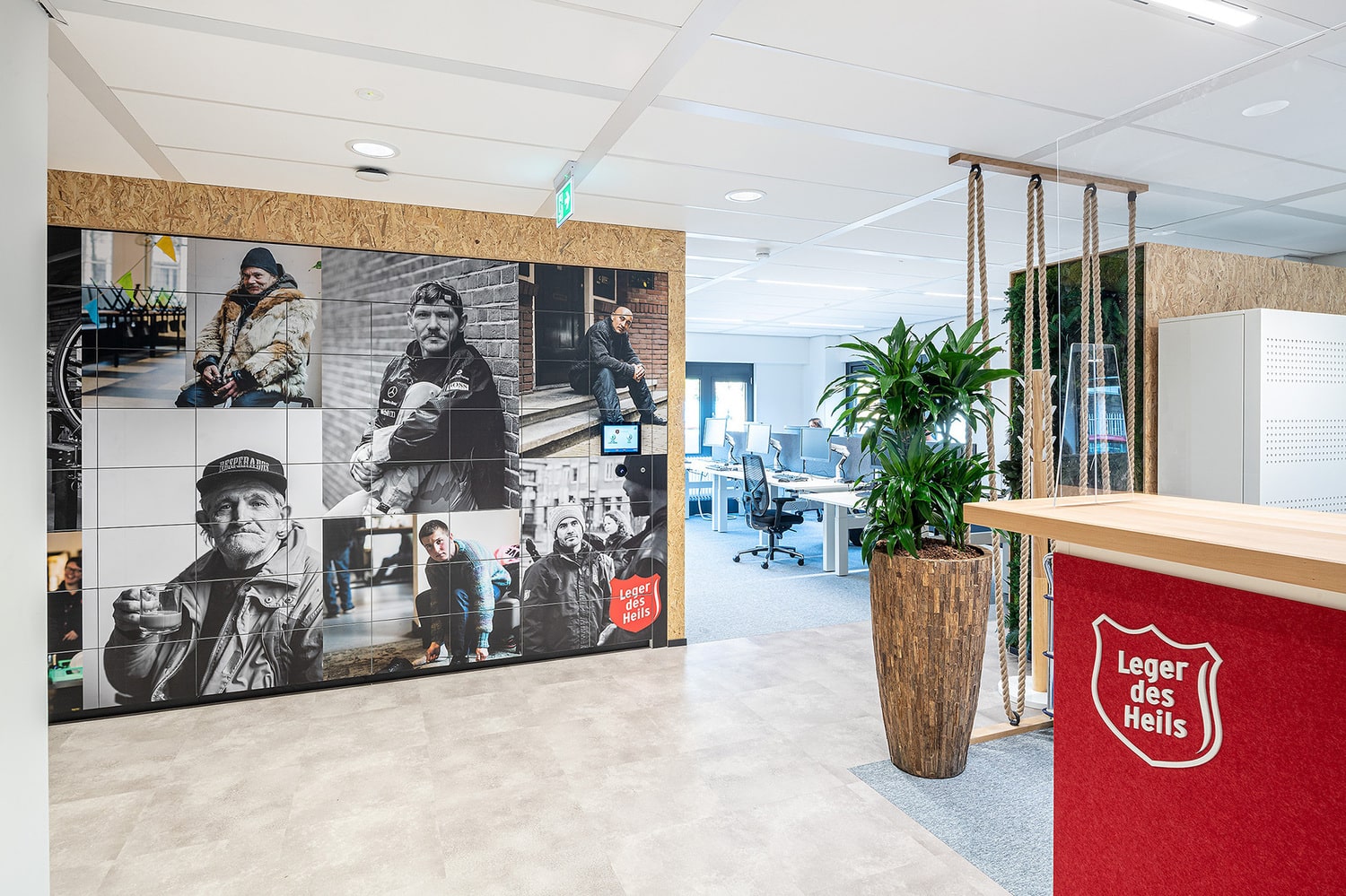 ---