Controlled Environment Agriculture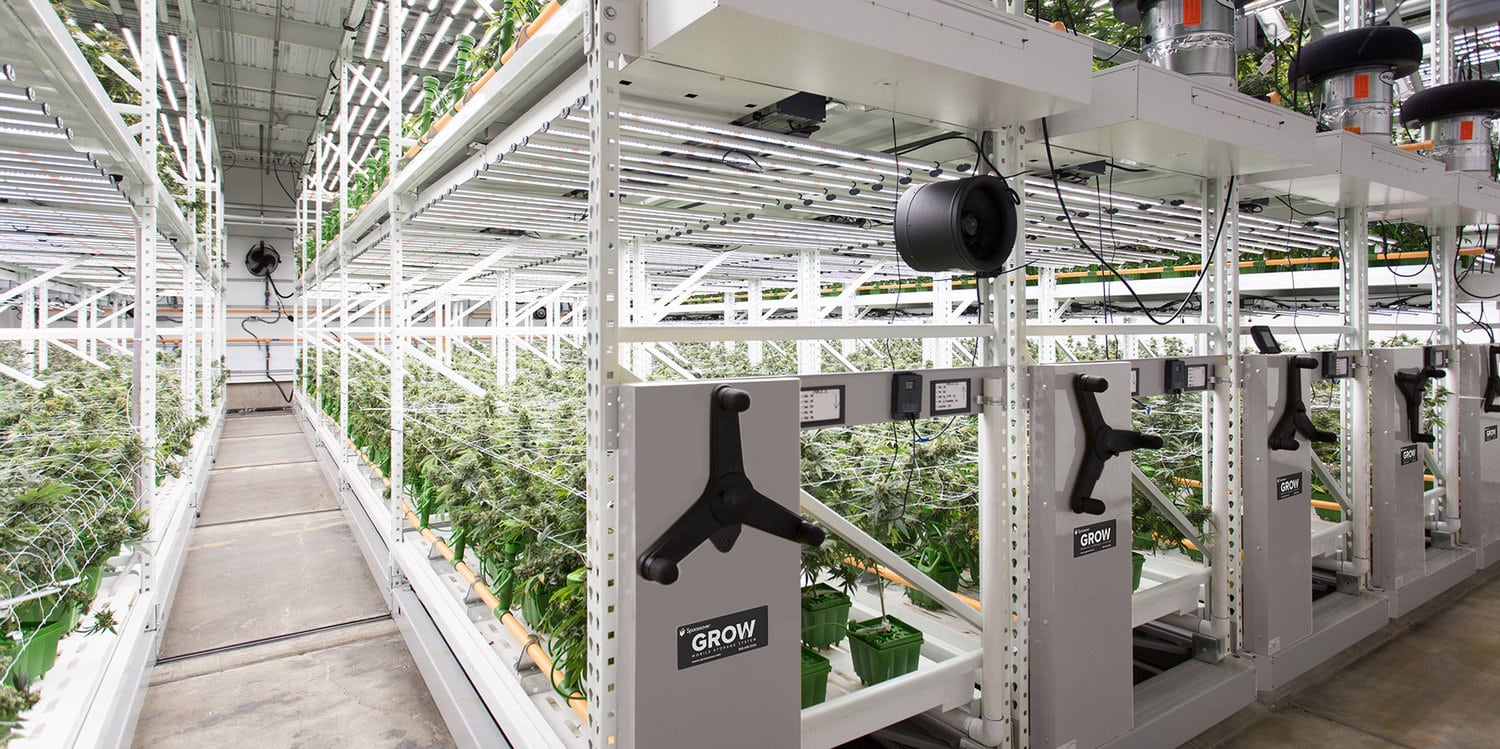 Vertical Growing Systems for Controlled Environment Agriculture
Grow your space and see your controlled environment agriculture profits bloom with the improved efficiency of vertical growing systems.
Your crops aren't the only thing you want to see grow. We're just planting the seed of an idea here, but we bet you can see the benefits of complete mobile vertical racking systems that optimize your space. Maximize your footprint, improve efficiency and access and cut energy use with Spacesaver's GROW Mobile System.
Designed to accommodate new or existing light-duty racking or shelving, including Spacesaver's Widespan GROW, this sturdy, durable solution helps you grow and care for more plants in the same space without wasted aisles. Lower your cost per plant while also providing your people with safe, comfortable working conditions thanks to multiple growing levels.


You're working in a controlled environment and using best practices to get the best yield. While designing your systems to provide optimal growing conditions for crops and prevent disease and pest damage, consider the benefits of high quality, adaptable vertical growing solutions.
Spacesaver's sturdy, cross-braced carriages offer you the flexibility to expand, move over flat but non-level floors or reconfigure your system as needed. With thousands of systems in continual use for decades, the GROW Mobile system is high quality and reliable.
Work with our experts to design safe, ergonomic indoor grow rooms with the following advantages:
Easy installation and integration with existing racking, new or existing lighting, ventilation and other systems
Anti-tip rail technology, welded uprights and safety locks to prevent injuries
User-activated anti-roll safety locks to halt unexpected carriage movement
Standardized hanging options to do away with electrical wire and irrigation draping from carriage to carriage
Low profile systems with a mounting surface just 4" off the floor to leverage all your vertical space
Ergonomic three-spoke handle allows your people to move thousands of pounds with minimal effort so they can focus on crop health and quality with safe, efficient access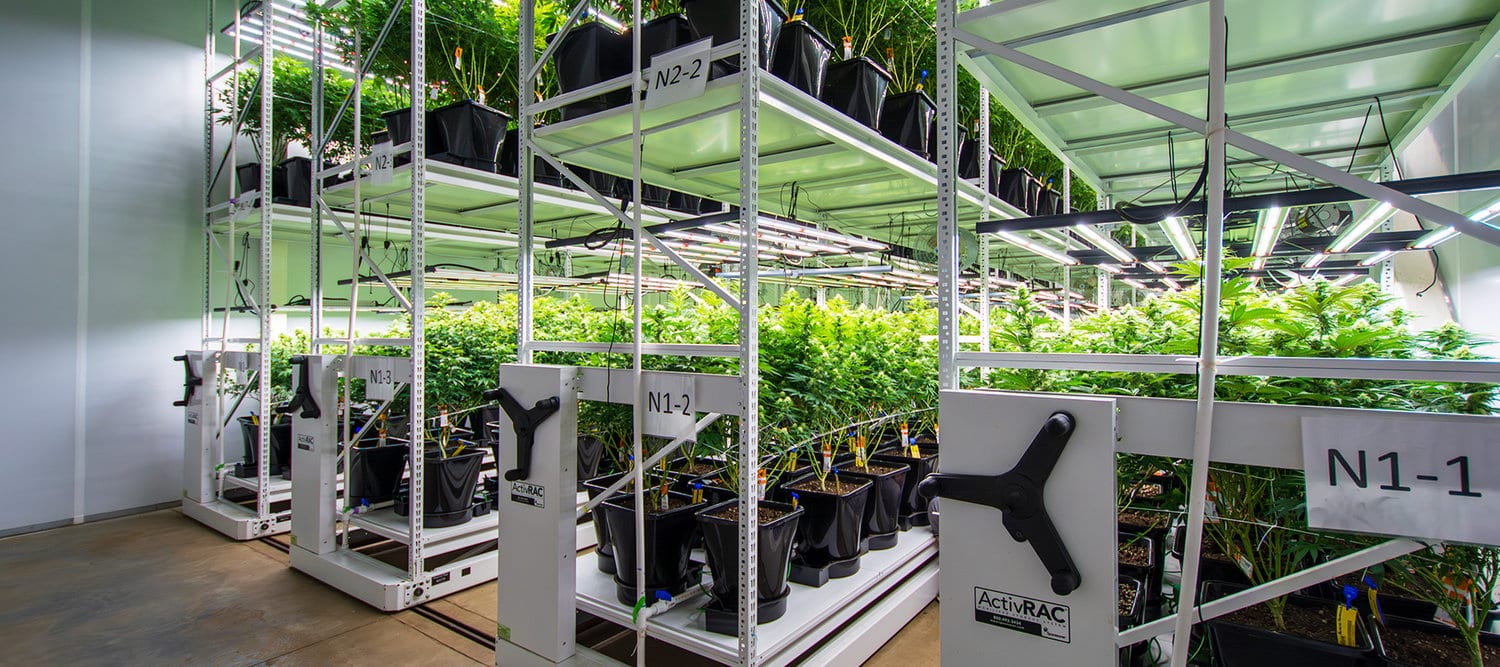 How to make a great product even better!
Controlled environment agriculture is bringing crop production closer to consumers and making more use of already existing space. Whether you have an established growing system or a startup, you can benefit from the agility offered with up to 3,000-pound capacity per carriage/wheel section and systems extendable up to 60 feet.
Customize your vertical grow systems to your unique CEA needs:
Enjoy universal mounting bracket flexibility
Select from highly reflective, antimicrobial GROW White or 32 different powder-paint color options
Add steel inserts to promote air flow
Grow crosswalks to provide a supported, raised workstation within the length of the aisle
Our experts design and build grow systems that suit your specific needs. Contact us today.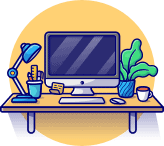 Review our selection of quality brochures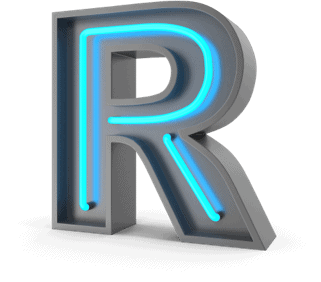 Chances are good we have the Revit or CAD file you need or can help you create it.
Click here
or use our contact form we'll help you ASAP.
Let us introduce you to this product's cousins.
These are the related products that can enhance and help improve your storage outcomes.
---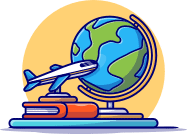 We make a great case for our products