Raleigh, North Carolina's capital, is home to colleges, museums, medical centers and tech firms. There is something that they have in common though — the need for effective stuff storage. Patterson Pope is happy to help businesses and organizations with mobile shelving and high density storage solutions all throughout the greater Raleigh area, including:
---
Morrisville
Hayes Barton
North Hills
Downtown
North Raleigh
Cary
Glenwood
---
We have been in business for more than 40 years and can say that we have encountered every possible high density storage need out there. For example, we regularly design customized, portable carts for hospitals. We also develop automated retrieval systems, like vertical lifts and carousels for large industrial buildings. Lockers for athletic facilities are also regular orders for us as we design each solution to meet the needs of athletes and coaches.
---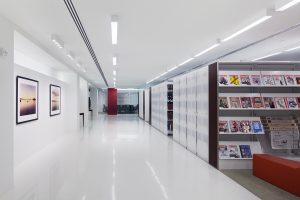 ---
Raleigh professionals often come to us for help with their commercial high density storage problems. They know that no one else can compete with our customer service or our designs. These various storage needs are based on each office setting. From high-density mobile shelving in central file areas, to rotary cabinets, which can be used as room dividers in open office areas.
---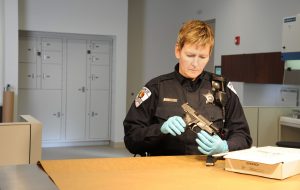 ---
We are proud to work with Raleigh's local law enforcement officials too. They need secure storage units for evidence, weapons and gear. Equipment as sensitive as this must be left to the storage professionals, and that is why they call! Our cabinets and lockers are steel strong and come with a variety of lock options.
---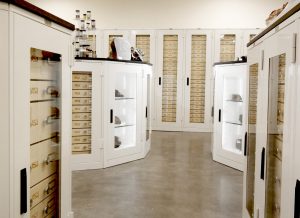 ---
We even work with museums in Raleigh. Historic artifacts cannot be stored on any old shelf. Our shelves are finished with a non-reactive, solvent-free, powder coating that helps preserve valuable items. We also design wide, flat-filed shelves with a glass top so that museum visitors can enjoy the collections without putting them at risk.
---
At Patterson Pope, we certainly stay busy servicing all of these different industries around Raleigh. Whether we are teaming up with health professionals, business owners, public service officers, athletes, librarians, teachers, or historians, we are happy to help them with their specific high density storage needs.
---
Patterson Pope provides mobile shelving and high density storage solutions to the greater Raleigh and the eastern North Carolina area, including Cary, Chapel Hill, Durham, Holly Springs, Clayton, Wake Forest, Hillsborough, Morrisville, Greenville, Fayetteville, Wilmington and other surrounding regions.
---
Raleigh Office
118 Kitty Hawk Drive
Raleigh, NC 27560
(919) 821-4650
---
---