Patterson Pope offers design and layout services

free

of charge.
Our experience will help eliminate costly errors and insure optimal productivity for your racking and forklift environment. Our free design services analyze your racking process and help you find the right solution for any application.
Weight capacity and assessment
Type of racking assessment
Coordination with fire suppression systems
Permitting "Actual cost of permitting to be covered by customer"
Fire and safety egress assessment
Complete seismic stamped drawing packages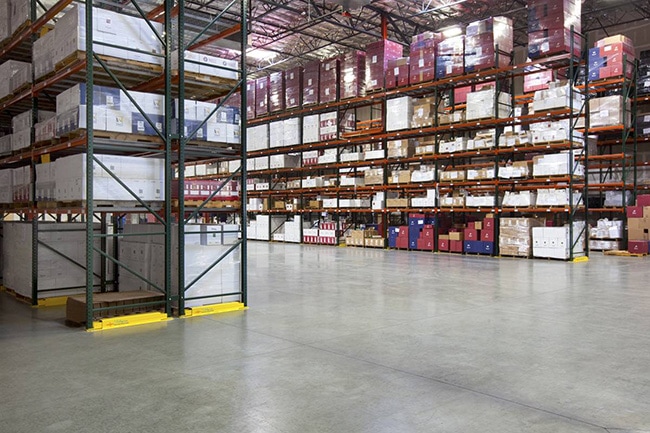 Selective Pallet Racking
Roll-formed pallet racks are the most popular, functional racking in the industry. As the best solution for warehouse systems with palletized products, they store a wide variety of goods.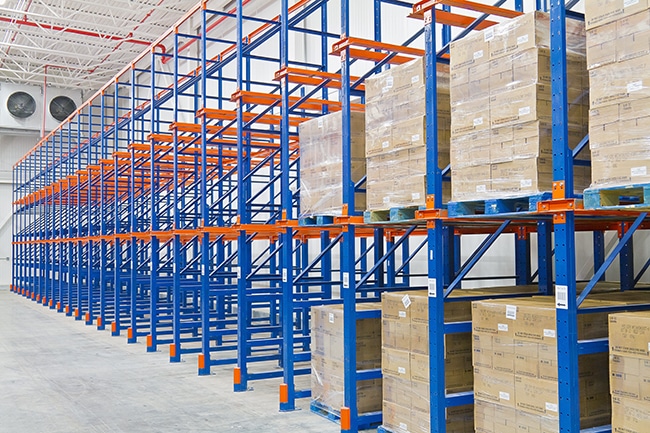 Drive in Rack
Drive-In and Drive-Thru storage systems are free-standing, self-supporting racks that allow a vehicle drive-in access to products being stored.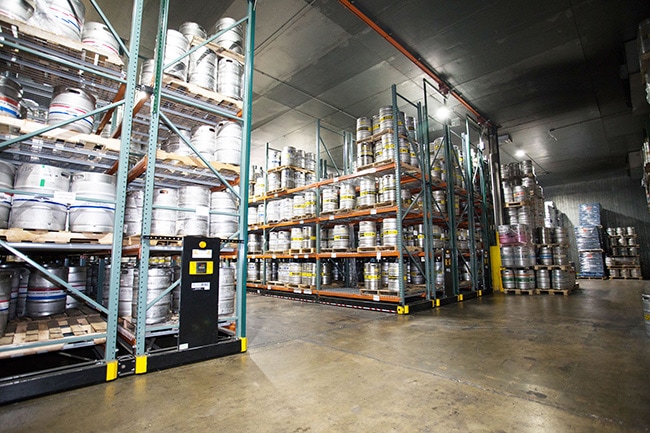 ActivRac
ActivRAC® eliminates idle aisles by mounting existing racking or shelving onto mobile carriages that move along rails. These carriages have a load capacity up to 30,000 lbs and are fitted with a host of safety and security features.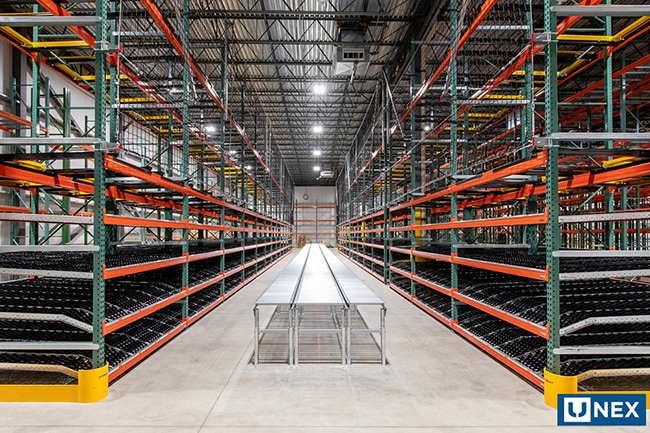 Carton Flow Rack
Whether you have bulky boxes or beer kegs to store, SKUs to move, or orders to fulfill, our SpanTrack and Shelf Track products provide the most reliable, durable, and efficient carton flow solutions in the industry.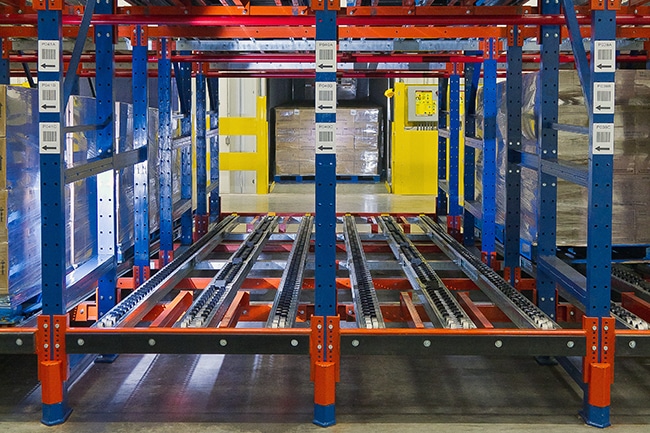 Pallet Flow Rack
Pallet Flow systems are used in facilities implementing a FIFO (First-In, First-Out) strategy. Pallets are pulled by gravity along a track of wheels to their pick faces.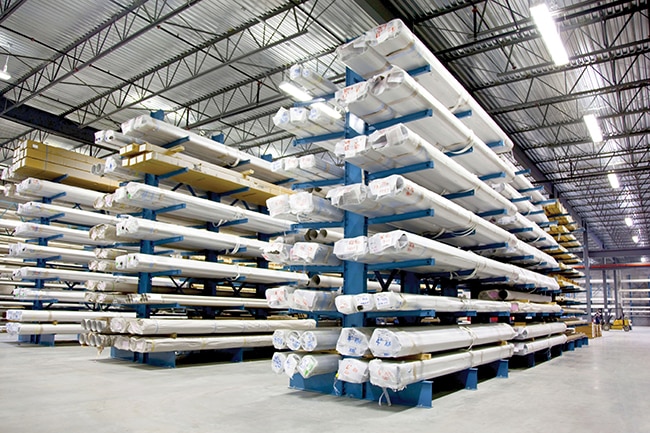 Cantilever Rack
Ideal for both indoor and outdoor use, our cantilever racking is remarkably adaptable to take on the challenge of any storage situation with oversized material.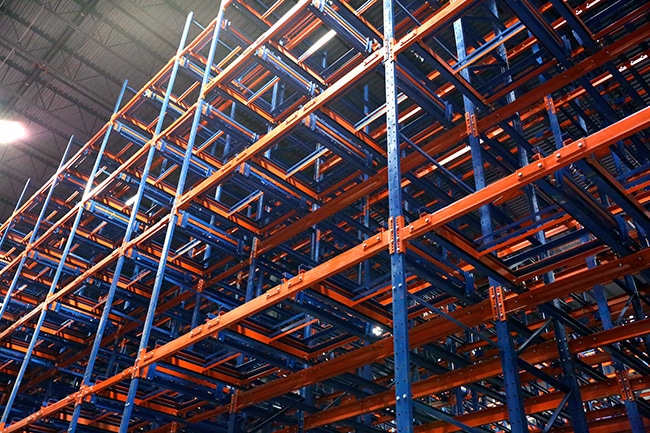 Pushback Rack
Push Back storage is unsurpassed for productivity, high density, and economy. It is the system of choice for new and retrofit warehouse applications. This application eliminates the need for aisles.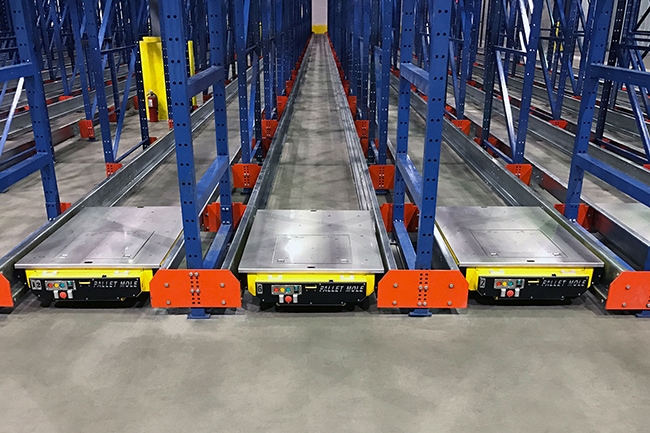 Pallet Mole
Optimize floor space while measurably increasing productivity. Racking meets technology. With depths up to 50 pallets deep, the PalletMole will bring your pallets to you while your forklifts load your truck.
Design and layout services that include:
Weight capacity and assessment
Type of racking assessment
Coordination with fire suppression systems
Permitting "Actual cost of permitting to be covered by customer"
Fire and safety egress assessment
Complete seismic stamped drawing packages
After the sale services that include:
Project management
Installation services
Anchor inspection services