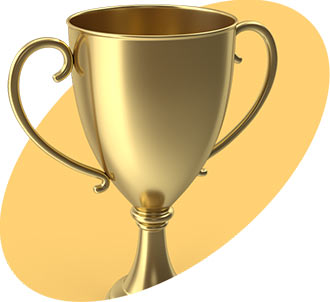 Keep Belongings Safe and Secure with Athletic Lockers
Athletes work hard, whether in training or when the game or event gets underway. Anything you can do to help keep these individuals motivated and focused can make a difference. That's why Patterson Pope stands by its range of athletic lockers as a great way to improve athlete, coach or staff experience and get the sports results you seek.
Outfit your athletic facilities, gyms and weight rooms with the right locker storage solution:
Versatile, attractive and secure laminate lockers adapt as quickly as a defender must when an attacker changes direction on the way to goal
Give each individual visitor or athlete a place of their own — a locker at least — with temporary-use and agile lockers, which also help you maximize your space
That football QB may think they're getting a lot of hits, but sports lockers too need to withstand a lot of wear and tear. Try durable steel lockers to meet your needs now and adapt for the future too
Freestyle® Personal Storage Lockers make the best use of your available space while helping keep personal gear organized and secure
Add a high-tech touch to your athletic offerings with smart lockers providing a tailored experience with simple PIN, unique authentication code or RFID and ID access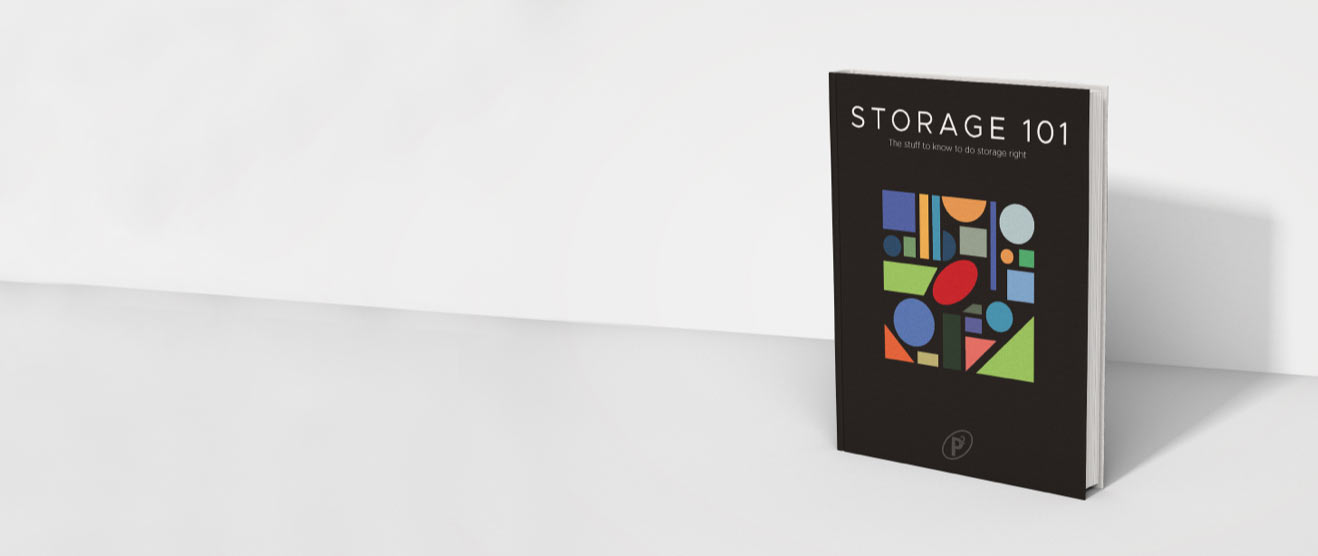 Storage 101 – Get what you need to know to do storage right.
With Storage 101, we take the guesswork out of all the things you need to consider when planning a storage project. From different products and processes to technology influenced solutions, this may be the most definitive summary of its kind available.
---
---
---
Athletic Locker Applications
Uniform Storage
Uniforms don't only represent the individual athlete. They also make a statement about the team. Keep all the uniforms organized and accessible with secure, easily configurable locker solutions.
Lockers
Whether your athletes are out on the pitch or in the pool, they're going to want to safely stow their stuff away. Lockers let them give coaches their full attention.
Trainer/Nutrition Storage
Give your staff the capacity to focus more time and attention on athletes by providing space-saving and secure lockers. Make accessing supplies an effortless experience.
---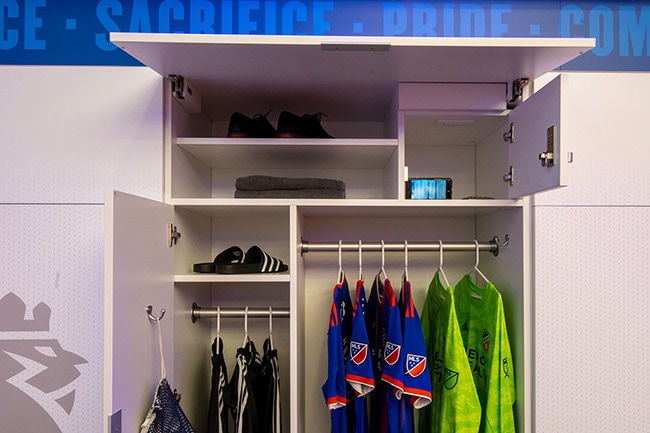 FC Cincinnati Locker Room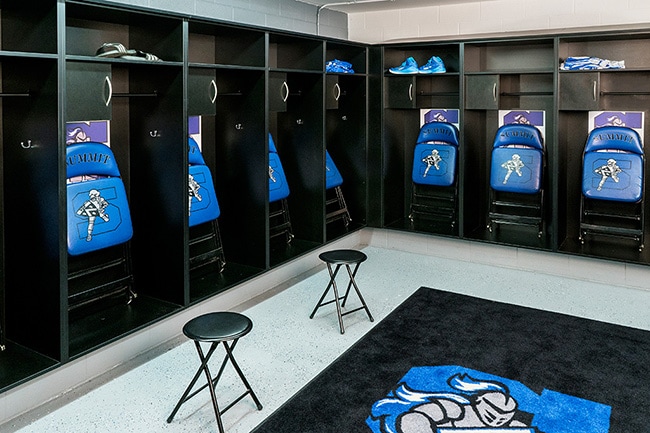 Laminate Lockers for Sports Teams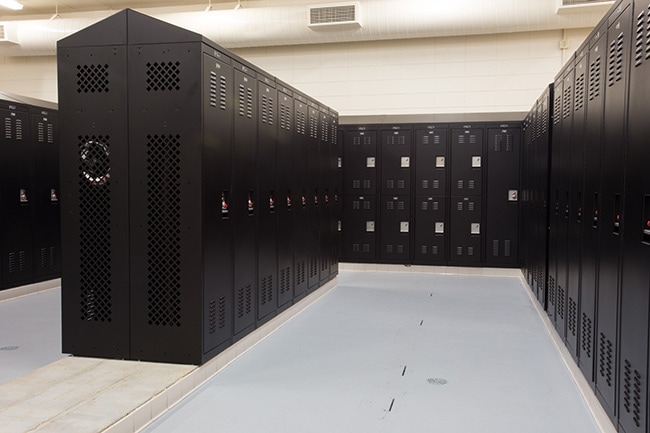 Lockers for High School Football Team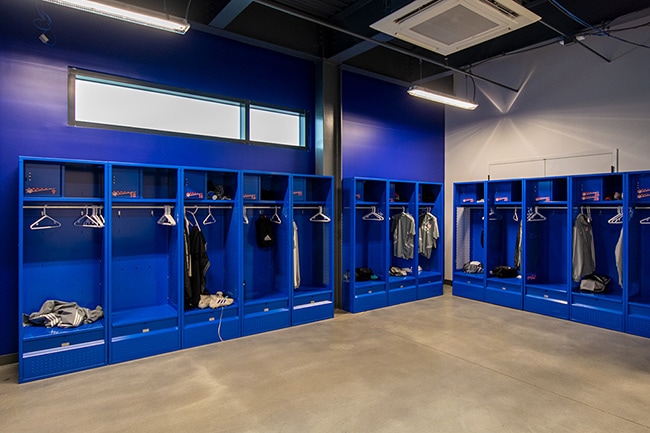 Lockers for Sports Gear and Equipment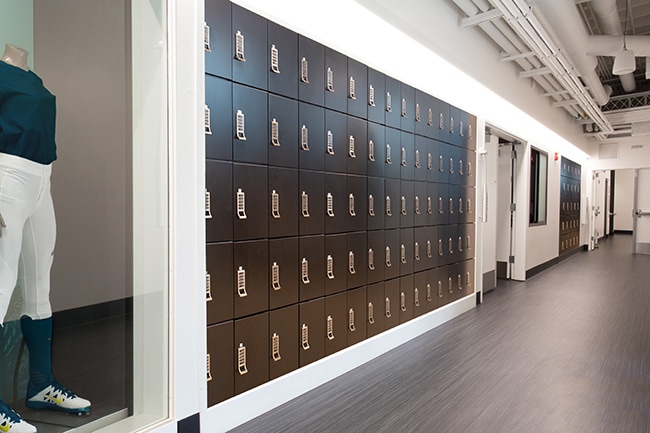 Pass-Through Lockers for Athletic Gear Exchange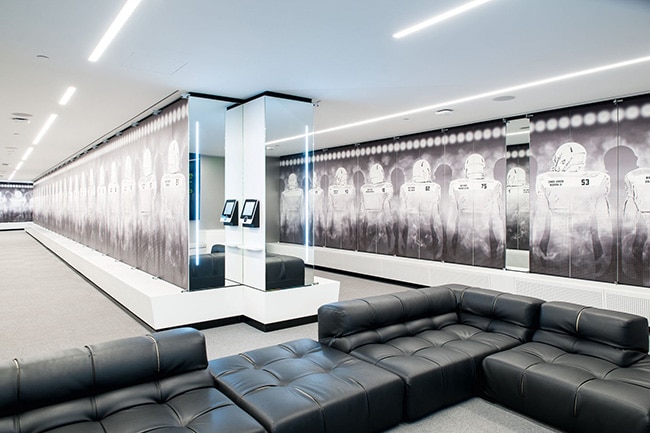 Smart Lockers for College Football Team
---