Surgical Instrument Detergents
EcoSonic Non-Enzymatic Descaler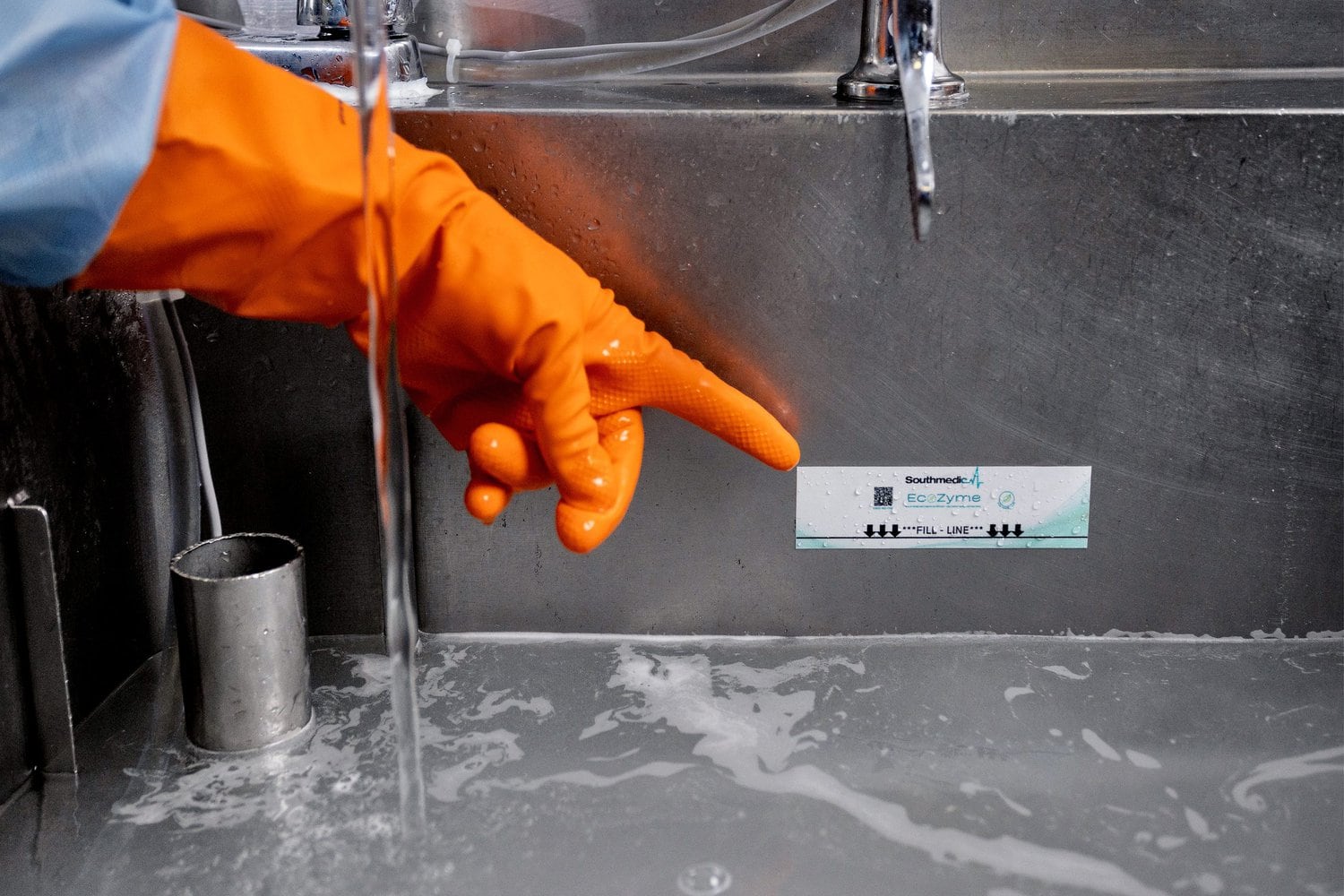 EcoSonic gets instruments back in rotation safely & quickly.
EcoSonic Non-Enzymatic Descaler and Rust Remover offers efficient and eco friendly refurbishment of your surgical instruments. Avoid pulling tools out of rotation and waiting for refurbishment and repair services to visit. Instead, soak them in EcoSonic. Within just a few minutes in a heated, agitated bath, you can bring back instrument brightness.
EcoSonic is a unique, non-toxic formulation for advanced surfactant cleaning. Excellent for removing stains, discoloration and rust, EcoSonic has a corrosion inhibitor that leaves surfaces clean, bright and residue free. Preventing re-disposition of contaminants, EcoSonic also removes bio-burden fluids from metal and porous/metallic surfaces without negative impact.
Keep your surgical tools where they're useful, longer with the simplicity of EcoSonic.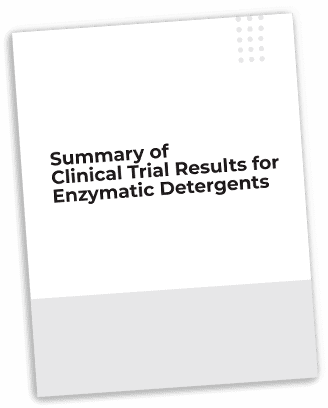 Download the trial comparing three enzymatic detergents to learn how EcoZyme performed against leading competitors.

Refurbish surgical instruments safely and effectively.
Removes stains, discoloring, rust and residue from metal and porous/metallic surfaces with just five minutes in agitated, ultrasonic wash
Non-corrosive, no-dye, neutral pH formula benefits technician safety
Rust inhibitors can extend instrument and equipment lifespan
Low-foaming, 100% biodegradable cleaner offers longer shelf life with inactive enzymes (warm water needed to activate)
Why wait? Put tools back to work sooner with EcoSonic.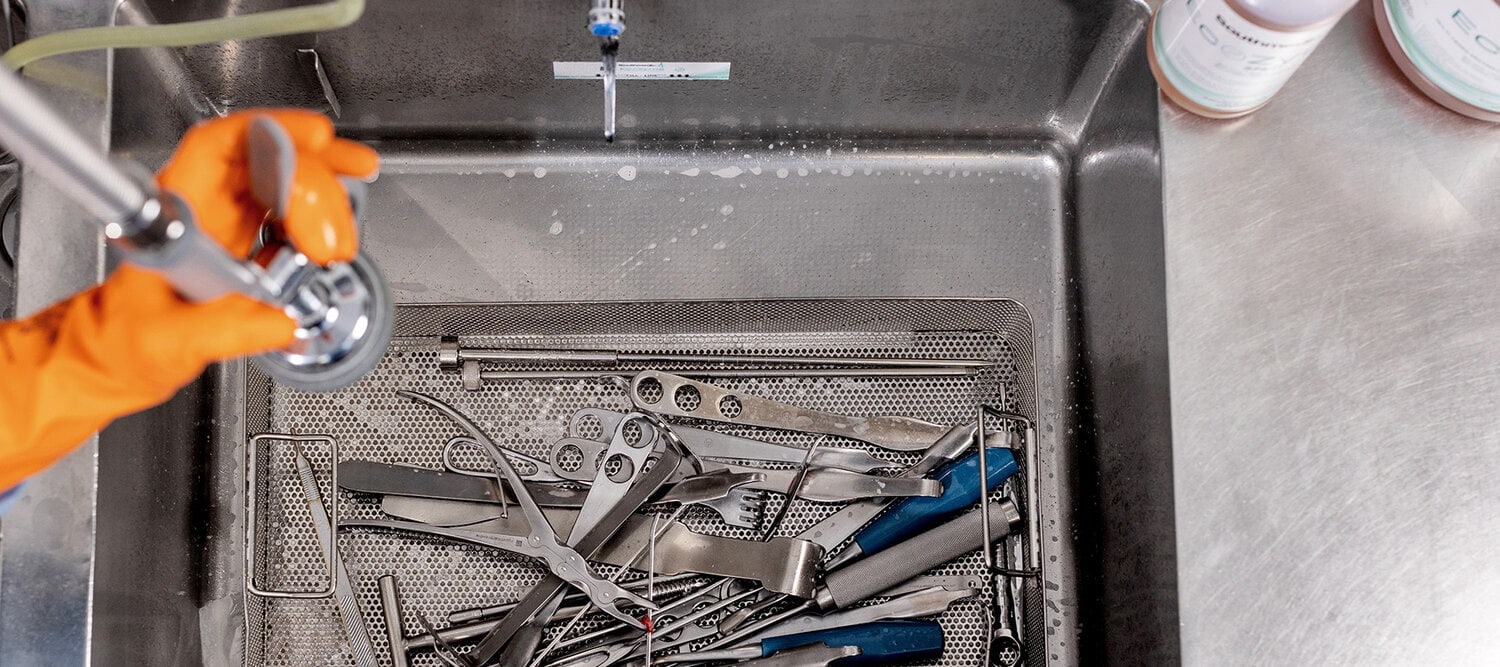 This highly effective multi-enzymatic surfactant cleaner, for all types of surgical environments, saves you time and money. Reduce the number of tool sets pulled out of rotation by efficiently and effectively refurbishing your own surgical instrumentation without the use of hazardous ingredients. Hospitals, clinics, as well as veterinary, plastic, dental and ophthalmological surgeries all benefit from EcoSonic's unique, patented formulation for safely breaking down organic and inorganic soils.
See it in the sink today.
Let us introduce you to this product's cousins.
These are the related products that can enhance and help improve your storage outcomes.
---