Surgical Instrument Detergents
EcoZyme Enzymatic Spray Detergent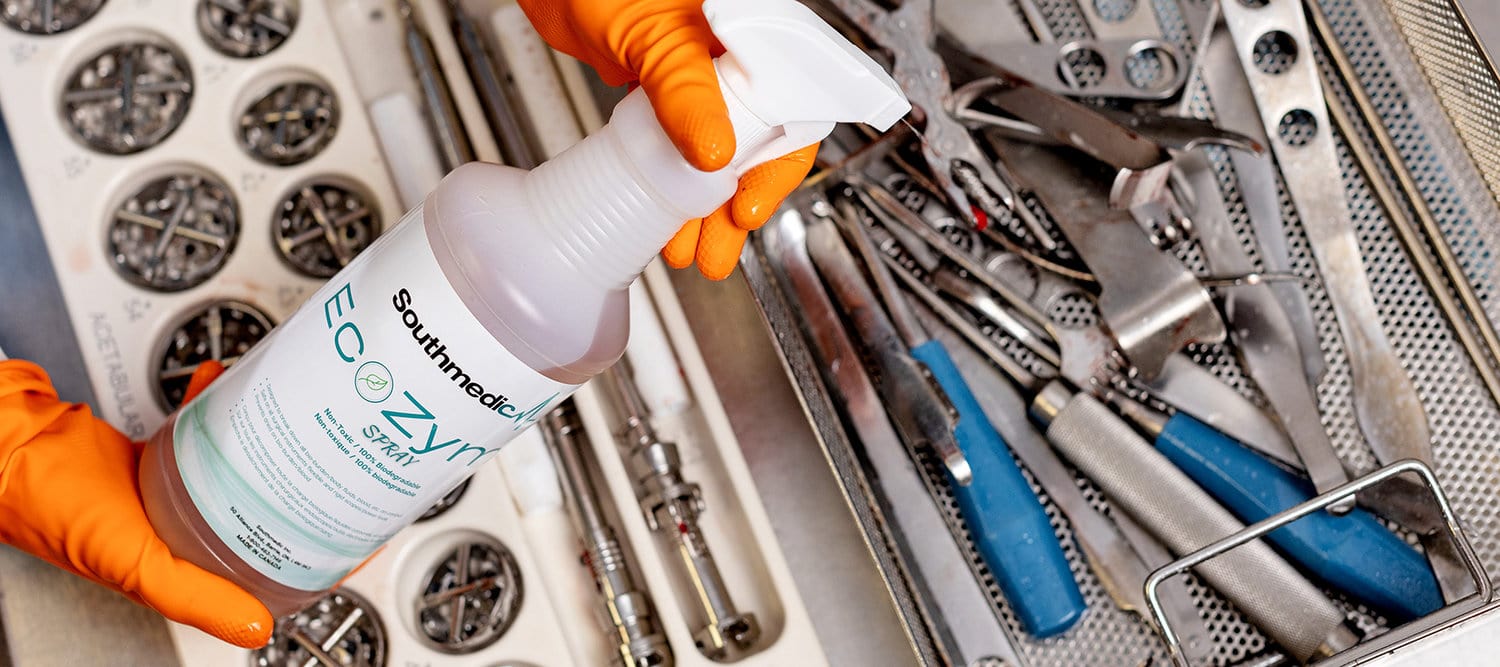 EcoZyme Spray kicks off the cleaning process on heavily soiled instruments to streamline cleaning.
Southmedic Detergent's FDA-approved, 100% biodegradable solution is tough on inorganic and organic soils, but safe for tools and instruments (and your technicians).
Spray this non-toxic, non-corrosive formula directly on soiled instruments and scopes. You'll leave the completely coated instruments open in a closed or covered container for transportation for further processing. By the time the instruments arrive for cleaning, the neutral pH detergent will already have helped to lift and dissolve soils saving your techs heavy scrubbing.
Save time and effort cleaning with a green detergent that is:
Safe for technicians
Safe for instruments and equipment
Safe for the environment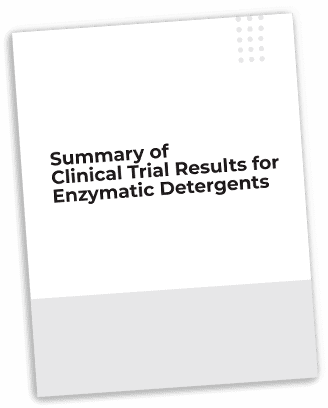 Download the trial comparing three enzymatic detergents to learn how EcoZyme performed against leading competitors.

Patented EcoZyme Spray makes the power of EcoZyme Ultra conveniently available — where and when you need it.
Non-aerosol spray available in 4, 8, 16 and 32 fluid ounce bottles
100% biodegradable
Bacteriostatic
Two-year shelf life
Can be stored at room temperature
Neutral pH
Rust inhibitors
Low foaming
No dyes
Rinses clean with no film residue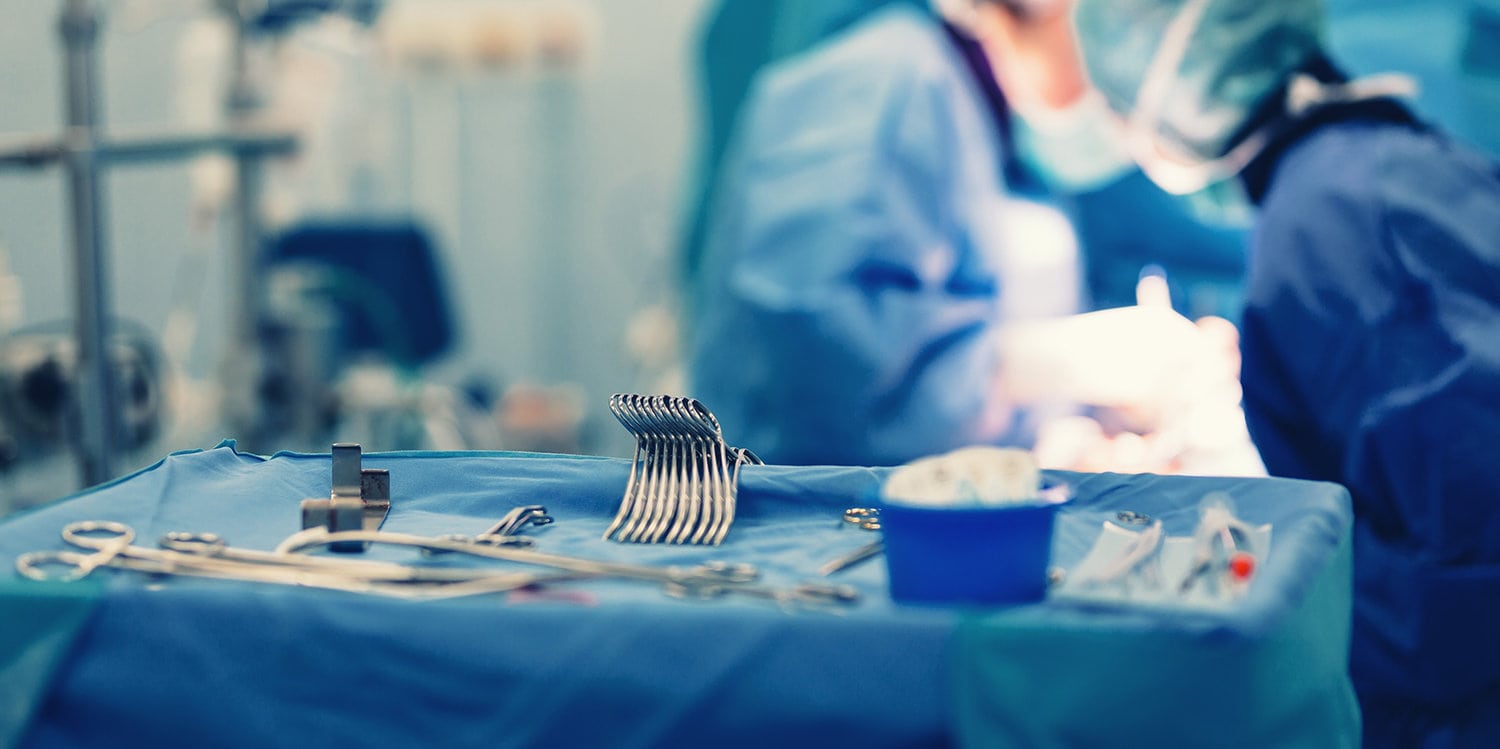 Clean Better with EcoZyme Spray!
You want to get your surgical instruments clean and sterilized quickly without compromising quality. EcoZyme Spray from Southmedic Detergents simplifies the process with safe enzymes and surfactants custom designed to break down all organic and inorganic residue.
This highly friendly and ecofriendly pre spray also has no gels, so it will not leave instruments slippery or slimy to handle.
Let us introduce you to this product's cousins.
These are the related products that can enhance and help improve your storage outcomes.
---