Safer Cleaners for Manual, Automatic and Ultrasonic Washing
The type of surgery may vary, but every surgical environment has one thing in common — the need for clean, safe, and sterile instruments. Effectively cleaning and sterilizing surgical instruments is key to avoiding infection and keeping patients safe. Putting an unclean instrument back into rotation can lead to an incident report followed by a time-consuming investigation by hospital administration.
---
Take layers of difficulty out of the work of cleaning your instruments with detergents designed to simplify the process. Whether you're in a hospital, ambulatory surgery center, veterinary clinic or dental office, you can enjoy the benefits of EcoZyme's non-toxic and non-aggressive line of products.
---
This safer, sustainable cleaning solution for manual, automatic, and ultrasonic washing acts fast and effectively. The combination of highly effective enzymes activate when added to warm water to break down organic and inorganic soils bioburden with less effort and lower environmental impact. You'll see EcoZyme's customized chemistry at work as it begins to break down and lift bioburden from your instrumentation.
Completely safe for both your staff and your instruments
Amazingly effective at breaking down organic and inorganic residue
Feed at ½ the rate as the competition
100% biodegradable
Contains rust inhibitors
---
---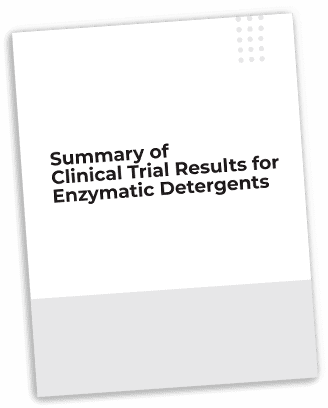 This summary is the result of clinical trials commissioned and performed by the sterile processing department (SPD) of a large hospital system in the Midwest. Download the trial comparing three enzymatic detergents to learn how EcoZyme performed against leading competitors.
"This product is Excellent! It's better than what we have been using. Bioburden comes right off."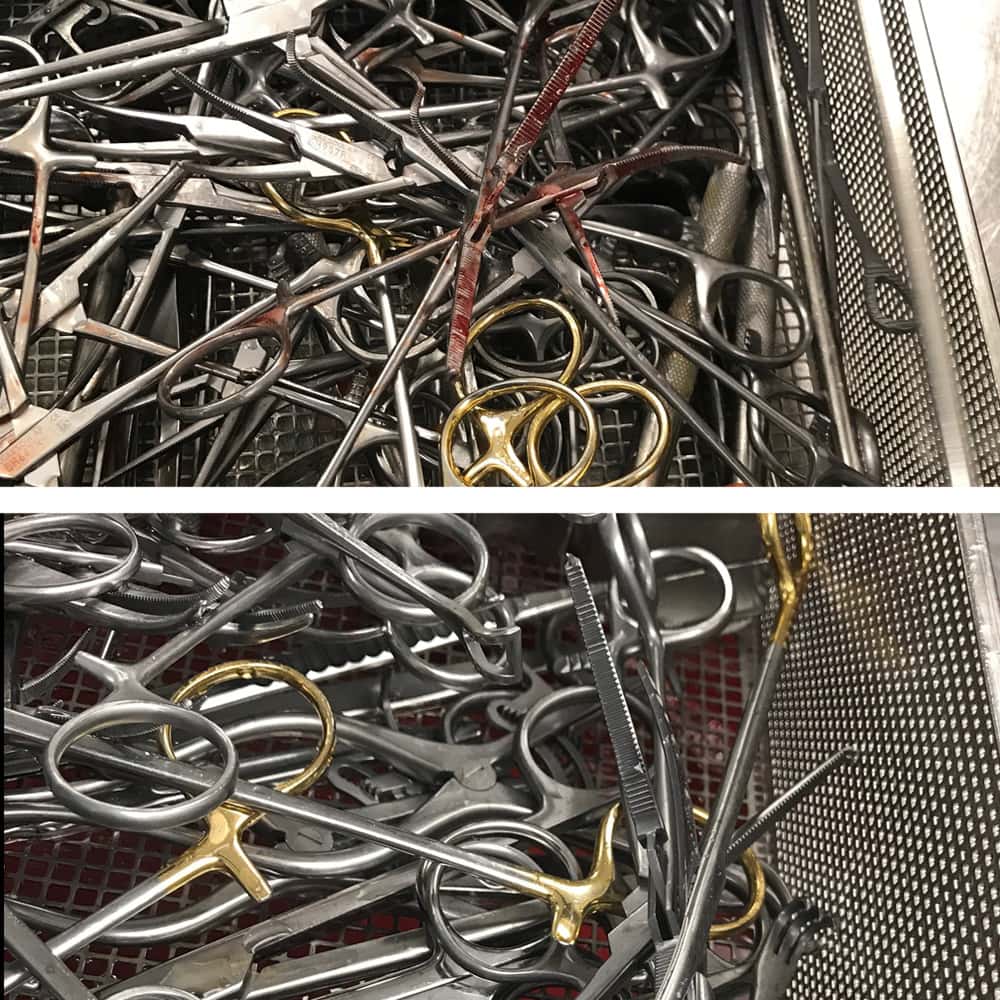 ---
This extremely effective multi-enzymatic detergent features a unique, patented green formulation. One of very few FDA approved multi-tiered enzymatic detergents in the U.S., EcoZyme contains a variety of safe enzymes and surfactants designed to break down organic and inorganic biological residue.

Another advantage? The EcoZyme feed rate is half of most competitive products on the market and has a shelf life of two years. So, not only are you quickly cleaning instruments with reduced effort but you are cutting your environmental impact. Feeding a lower dose, not only saves costs, but it also reduces work for you staff. Less time changing out detergent bottles, along with a lower amount of plastic heading to the landfills. The stability of the enzymes allows your staff to utilize their sink longer with the same effectiveness. Longer sink turns, cuts down on work, and leads to cost savings.
Where (And For What) are These Detergents Used
---
Powerful EcoZyme Ultra is used throughout North America for safely cleaning surgical instruments in hospital, dental, plastic, veterinary and other surgery settings. This ultra-effective detergent works in manual cleaning and low impingement ultrasonics. Meanwhile, EcoZyme Auto is indicated for use in high impingement ultrasonic, automatic washers and cart washer.

Use EcoZyme Spray, which you can spray directly on soiled instruments and scopes prior to transport to decontamination areas, to further cut time and effort spent cleaning and turning that set for its next use.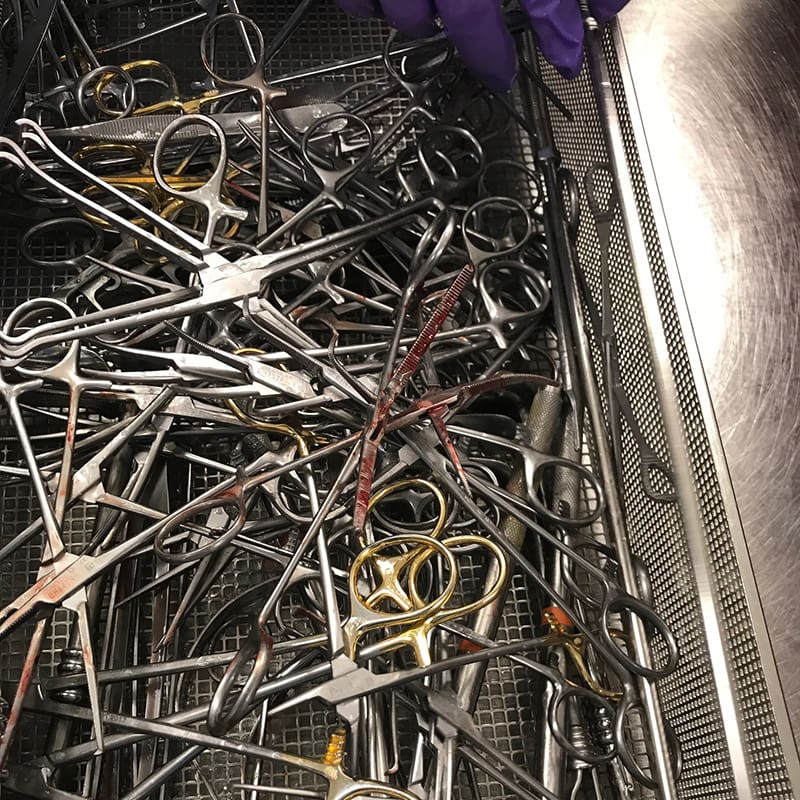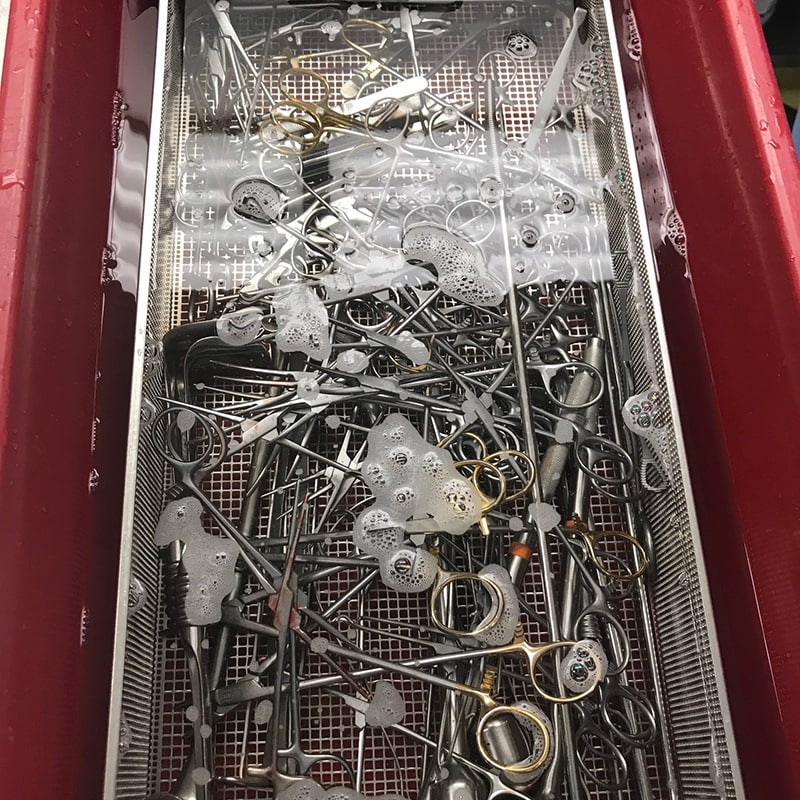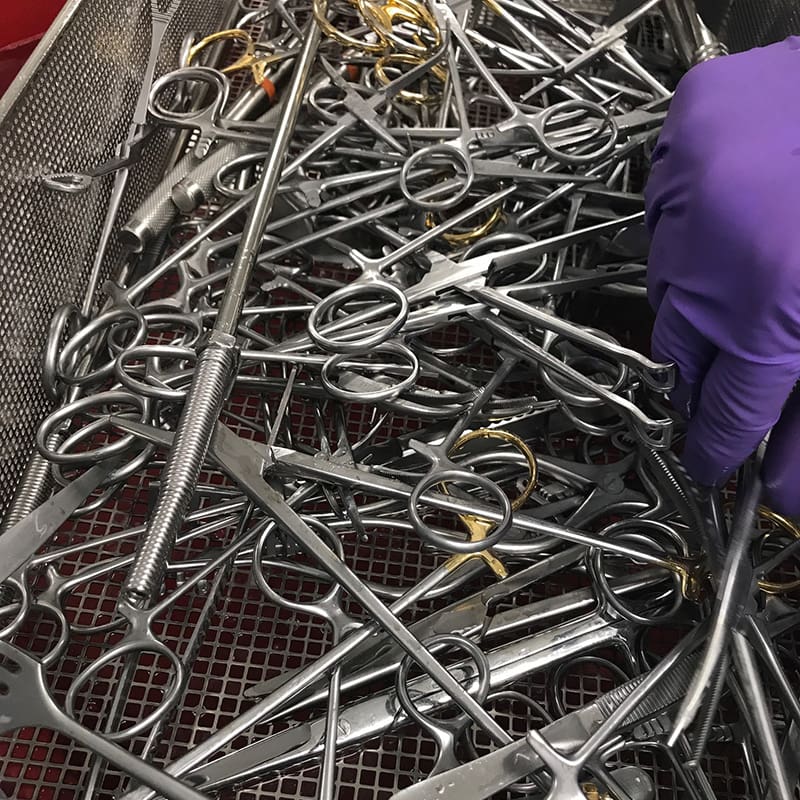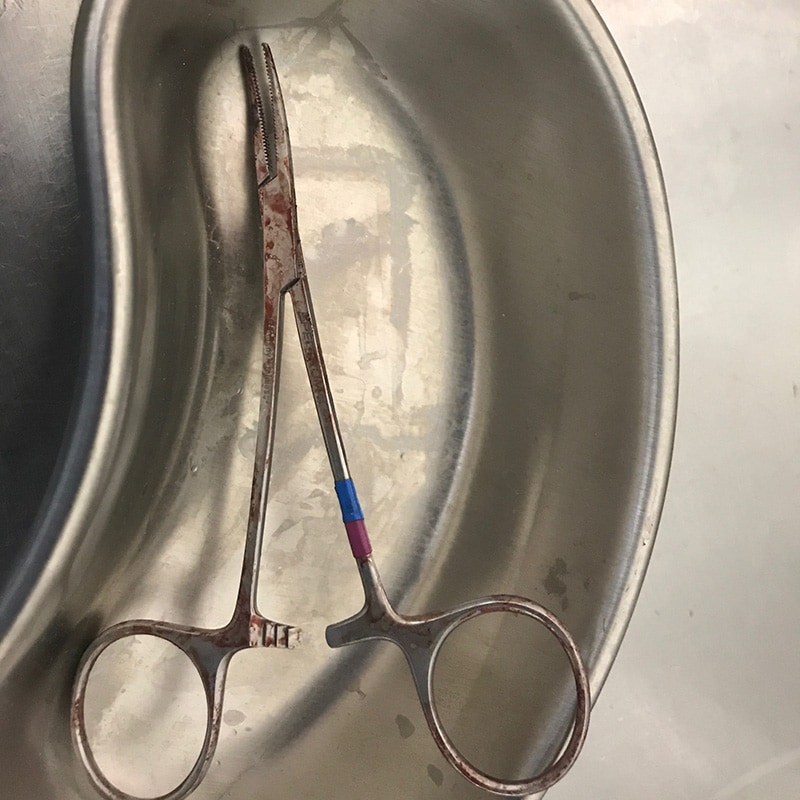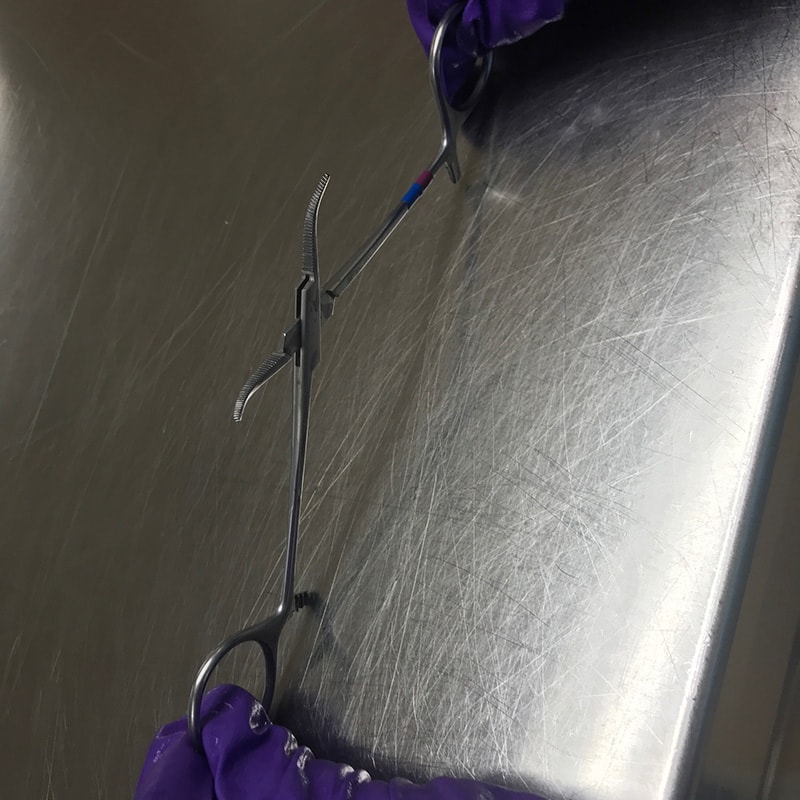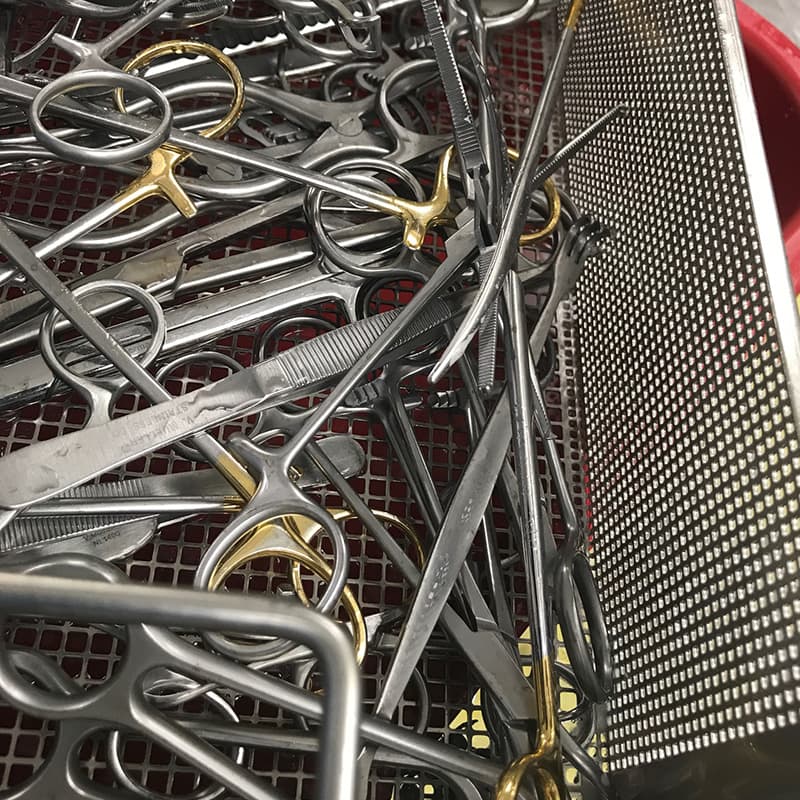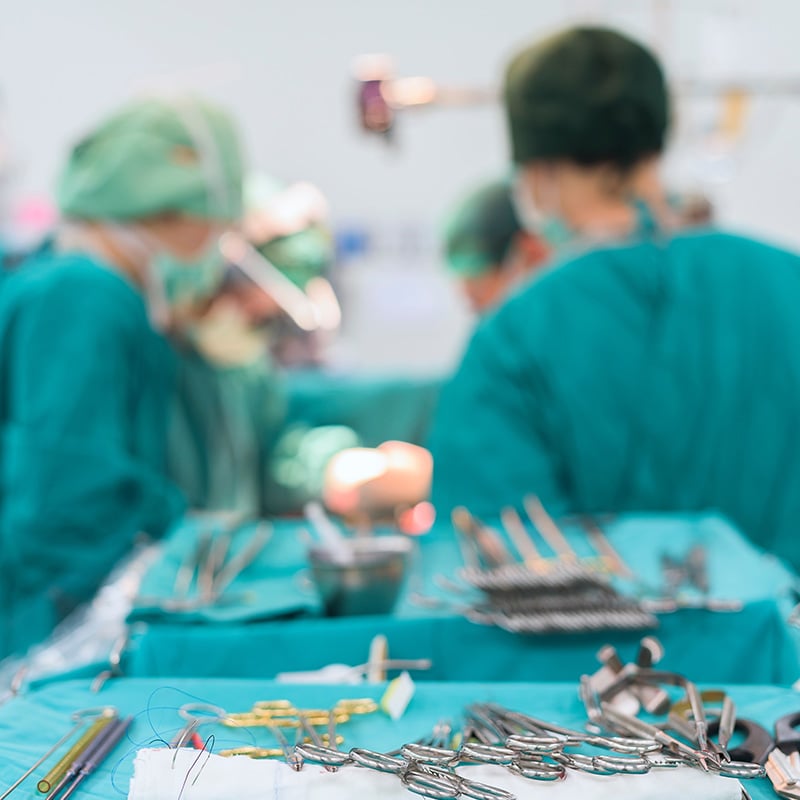 When your instruments are showing wear and tear, you can save on descaling and rust removal with EcoSonic Non-Enzymatic Descaler & Rust Remover. With a cycle time of just 15 minutes, you'll be able to quickly return instruments to rotation brighter and better for your needs and possibly lessen your need for instrument refurbishing services.

This detergent isn't scrub-less but it does lessen your need for hand scrubbing. All while working with safe, 100% biodegradable cleaning solutions with neutral pH. When you need to clean without enzymes, try EcoBase for a non-toxic, non-corrosive and shelf stable solution especially for the sensitive instrumentation found in micro eye sets.

Test this best-in-class cleaner side by side with your current detergent. You'll be glad you did. Contact us for a demo.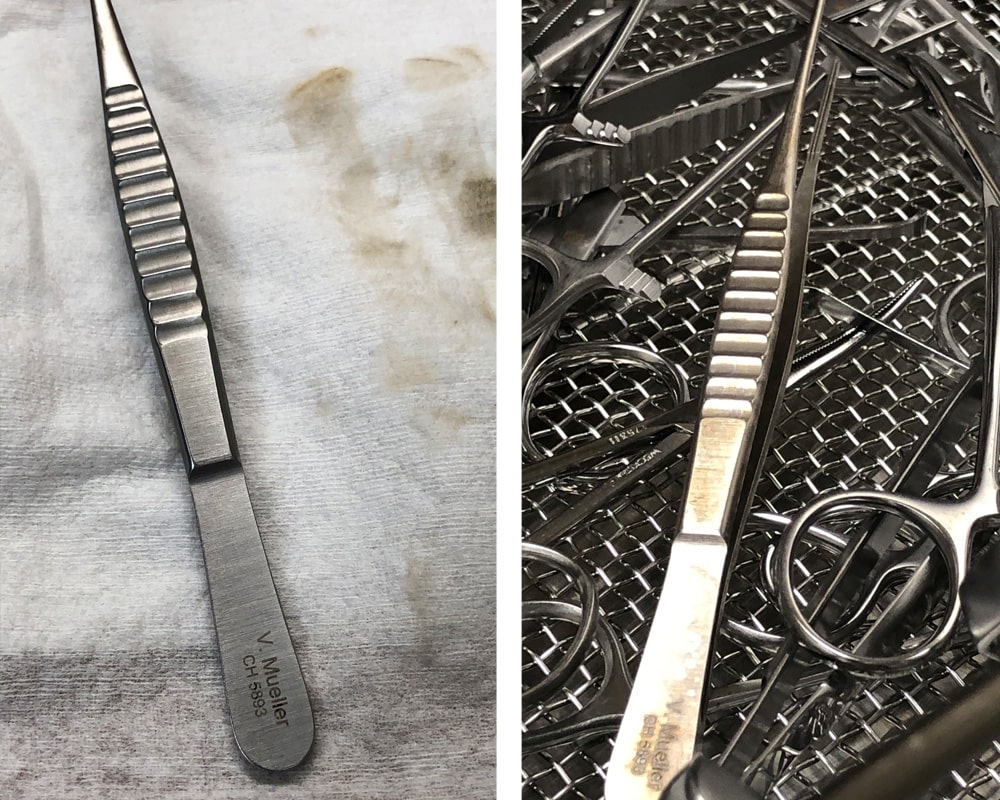 ---
What are the Types of Detergents and Their Use?
Cleaning is a critical part of the decontamination and sterilization process for all your instruments. Yet, you don't want to worry about harsh chemicals wearing down tools your instruments or having negative side effects on your technicians doing the washing. Explore our full range of 100% biodegradable detergents.
See Safe Detergents in Action
Witness the thorough breakdown of all organic and inorganic residue with this FDA-approved, non-toxic line of detergents. Southmedic products are bacteriostatic and rinse clean with no film left behind on your instruments.

With no harsh chemicals and a neutral pH, your surgical environment will be safer:
Safe for your equipment
Safe for technicians
Safe for the environment — with the added benefit of enhanced sustainability from a two-year shelf life and reduced water consumption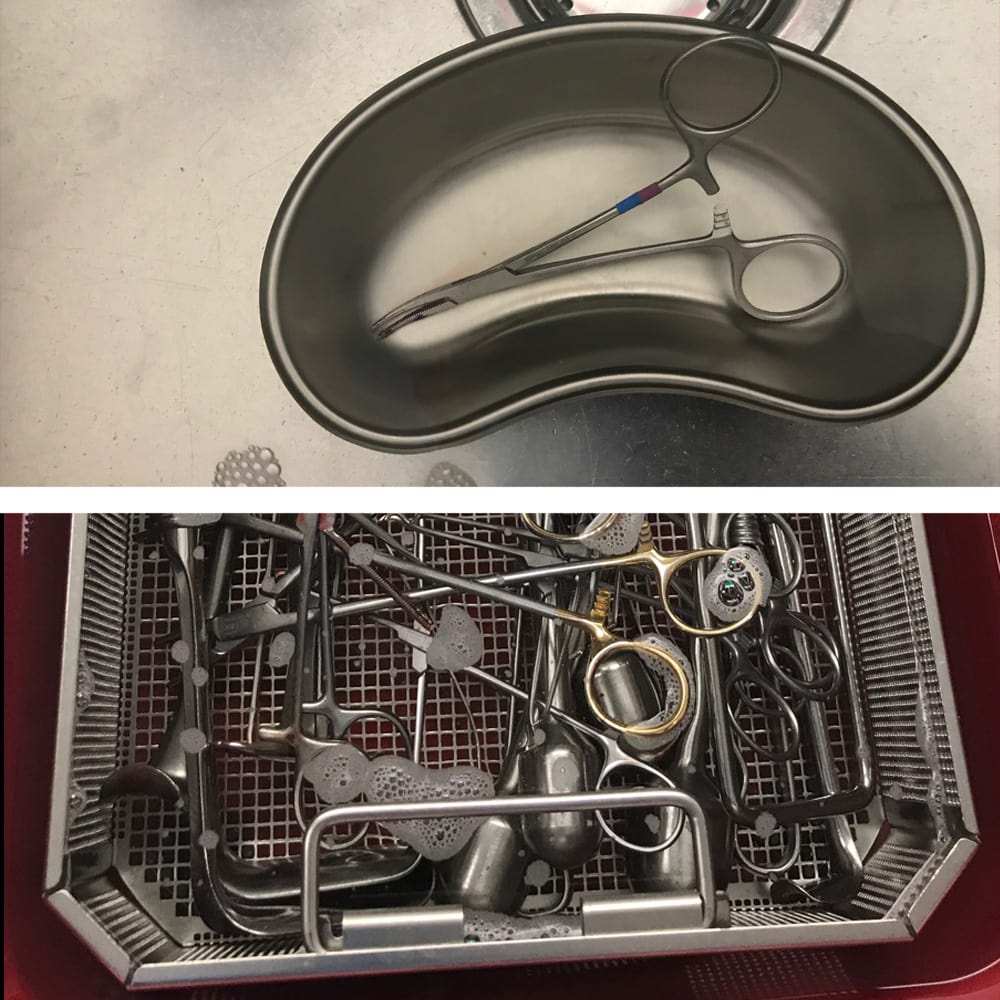 ---