Many of us have been frustrated assembling something from a certain Swedish furniture store or putting together a child's bike. Imagine the amateur's aggravation trying to install a customized storage solution! Good thing Patterson Pope has experts in that area too. Continuing our series of process articles, we asked Project Coordinator David Owens about his experiences with installations.
Owens was an installer for 10 years after being "cold called" to join Patterson Pope in 2006. Today he's a project manager, but that doesn't minimize his pride in the installation team. "I've been involved with several installation groups throughout my career, and I believe that Patterson Pope install teams put pride in their work," he said. "At the end of the day, customer satisfaction is the installers' number 1 goal."
---
---
As an installer, Owens enjoyed meeting new people and working at different sites on a daily, weekly basis and being able to see the finished installation at the end of the day. Working from the project planner's drawings and any special instructions, a Patterson Pope team goes onsite to install the storage solution. Depending on the size of the project this can involve a project manager, lead installer, and one or more helpers.
All the client needs to do is clear the affected area for installation to begin and provide a point of contact onsite to assist with any questions that arise during the installation. Asked about common challenges in installation, Owens listed several:
Construction delays
Incorrect field dimensions
Logistical issues
Wrong product sent/ordered
Site specific problems (such as stair carries, no power, noise restraints).
---
But, no matter the difficulty of the installation, the job always gets done.
For Owens, a memorable installation involved a client in a high-rise tower in Charlotte, North Carolina. The project called for the installation of four high-density mobile storage systems. But, due to weight load capacity requirements within the building, the units had to be installed on top of 6" steel tubes. "This created issues with using standard hardware sent from the factory, which meant we had to fabricate and provide our own hardware," Owens recalled. Oh, and all the work on that installation had to be performed after hours also.
---
Seamless Installations & You
Ultimately, the client shouldn't need to be involved in the installation other than to be available to inspect and sign-off once the installers are done. The main thing to understand about the installation process, Owens said, is that "most installations should be seamless as long as the areas are cleared prior to our arrival."Of course, the installers do benefit from client understanding that they don't control ship dates from the factory. Remember that Ikea reference earlier? In many cases, with Patterson Pope, customers are not getting a storage solution that was sitting on a pallet in a factory warehouse. The project planners are customizing the solution for the client, and that means the shelving or modular units are being constructed to specifications. That takes time.
---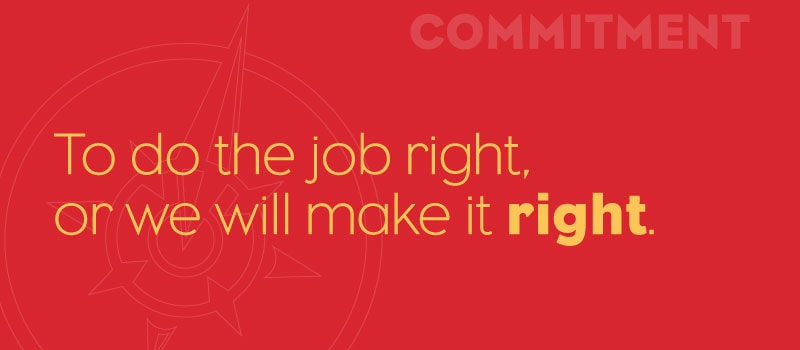 ---
Speaking of time, another essential component of the Patterson Pope process to know at this stage is that we stand by our high-density storage solutions. This means a completed install marks another beginning for our project managers. Patterson Pope trains the client on the equipment, and we offer ongoing support after the installers are gone. We offer service on all product lines we supply, and service techs are on call to keep your equipment running.
With nearly 50 years of experience solving space and storage problems, Patterson Pope installs it the way you need it. Whether that means working with other people on the project (CC, architects, other subcontractors, engineers), flexing to your schedule, and adjusting to the particulars of your environment (new build, renovation, move), we'll do it right or make it right.