---
It is official, March Madness has arrived and it's one of my favorite times of year. The weather outlook starts to brighten, our clocks have flipped forward so the daylight lasts longer, and we get to watch dozens of basketball games one after the next for days on end. Sounds like the perfect kickoff to spring to me!
 
Many of us know from eagerly filling out our brackets that the field started at 64 teams, all hoping to dance their way to the Final Four. With so many in the running, it seems an unlikely chance that two Ohio teams would face off in the first round. But that's exactly what happened – Ohio State and Dayton, schools less than an hour apart, both battling it out to move on toward a trip to Texas and a shot at the national championship. For an Ohio-raised girl like me, it had the makings of a fantastic matchup. Throw in the fact that Dayton's head coach used to be an OSU assistant coach and Dayton's best player transferred from Ohio State, and you've got a recipe for a heated in-state battle. It was a close game to the very finish and in the end Dayton managed to knock off the higher seeded Buckeyes.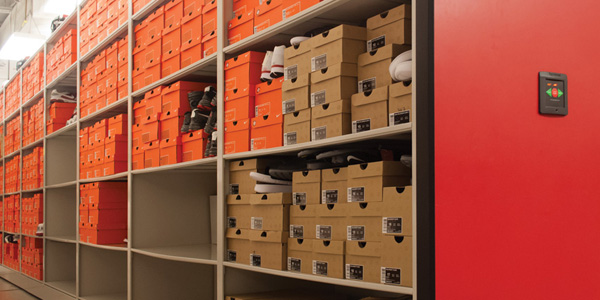 Watching these schools fight for the win reminded me that they have more than a tournament game and their home state in common. They've also both called on Patterson Pope to solve their athletics storage problems! Each of the universities integrated high density mobile systems into their equipment rooms to get their gear in order, storing everything from helmets and warm-ups to hundreds of uniforms and sneakers. Both installations are impressive, from the loads of cutting edge gear to the colorful team logos on the end panels. They are two excellent examples of athletic equipment storage done right. On day one of the NCAA tournament, the Dayton Flyers pulled off the on court upset, but I'd call it even when it comes to getting their athletic STUFF organized!  
---